NetSuite Development Firms in Ukraine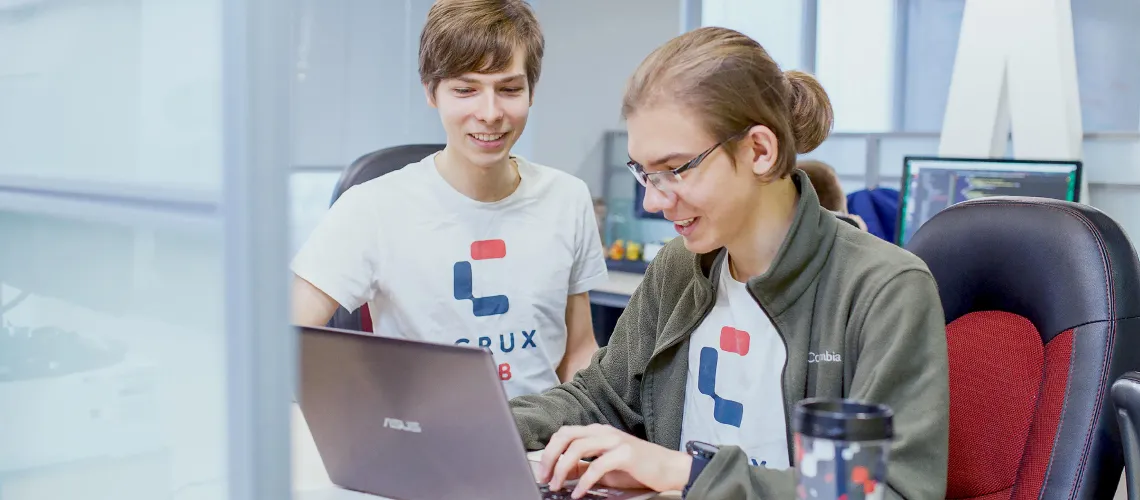 Explore our curated list of top NetSuite Development Companies in Ukraine, where you can find expert developers to help you implement, customize and integrate the robust capabilities of NetSuite ERP systems. These companies have proven track records with a diverse range of clients and are well-equipped to deliver high-quality solutions tailored to your unique business needs. Enhance your operations and accelerate growth with these reliable partners today!
(i) Related tech terms: ERP, SaaS, Cloud Computing, SuiteScript, SuiteFlow, SuiteTalk, Saved Searches, SuiteCommerce, SuiteBuilder.
Featured Websites
🥇 Get top-notch NetSuite freelancers for your business on Fiverr! With hundreds of skilled experts specializing in everything from customization to integration, take full advantage of an affordable marketplace that streamlines hiring the perfect freelancer. Don't wait any longer; sign up with Fiverr.com today and get started building a better business!
How to choose the right firm?
When choosing a NetSuite development company, it is important to look for a company that has experience in NetSuite and is knowledgeable about its features and capabilities.
Additionally, you should look for a company that offers a comprehensive portfolio of services, including customization, integration, optimization, and support. Finally, be sure to consider the company's customer service and reputation, as well as their pricing structure and payment options.
Five questions you should ask NetSuite developer(s) before the hire
What experience do you have developing and customizing solutions on the NetSuite platform?
What do you consider the most important features of the NetSuite platform?
What process do you use for integrating third-party applications with NetSuite?
How do you handle data migration from legacy systems to NetSuite?
How do you go about troubleshooting complicated workflow processes in NetSuite?
👋 A lot of companies to analyse? Let us help you to select the trustful service provider!
Technologies that may replace NetSuite
Thinking of other choices (alternatives) may be a decent thought:
Microsoft Dynamics 365: An enterprise resource planning (ERP) system that offers a comprehensive suite of applications for managing financials, operations, customer service, sales, and marketing.
Oracle Cloud ERP: A cloud-based ERP system that provides a single platform for managing financials, operations, supply chain, and HR.
SAP S/4HANA: An ERP system that uses real-time data processing and in-memory computing to provide a comprehensive suite of applications for managing financials, operations, customer service, sales, and marketing.
Hire Ukrainian NetSuite Engineers
Companies like SoftServe, Ciklum and Intellias have extensive experience and expertise in developing, integrating and customizing NetSuite solutions for businesses of all sizes. With the help of these highly experienced groups of professionals, companies can maximize their NetSuite investments and get the most out of their solutions.
Top locations: Kyiv, Lviv, Kharkiv, Dnipro, Odesa, Zaporizhzhia, Vinnytsia, Khmelnytskyi, Ivano-Frankivsk.
The typical rates for NetSuite development in Ukraine range from $15 to $50 per hour. The exact rate depends on the complexity of the project and the experience of the developer.
Future Trends
NetSuite is a cloud-based business management software that offers numerous functionalities across different industries.
As technology advances, the future of NetSuite remains bright as it continues to be integrated with more innovative features and capabilities like AI and machine learning. The system's adaptability ensures its sustainability in handling various business complexities efficiently while keeping up with technological advancements for optimum performance.