.NET Development Firms in Ukraine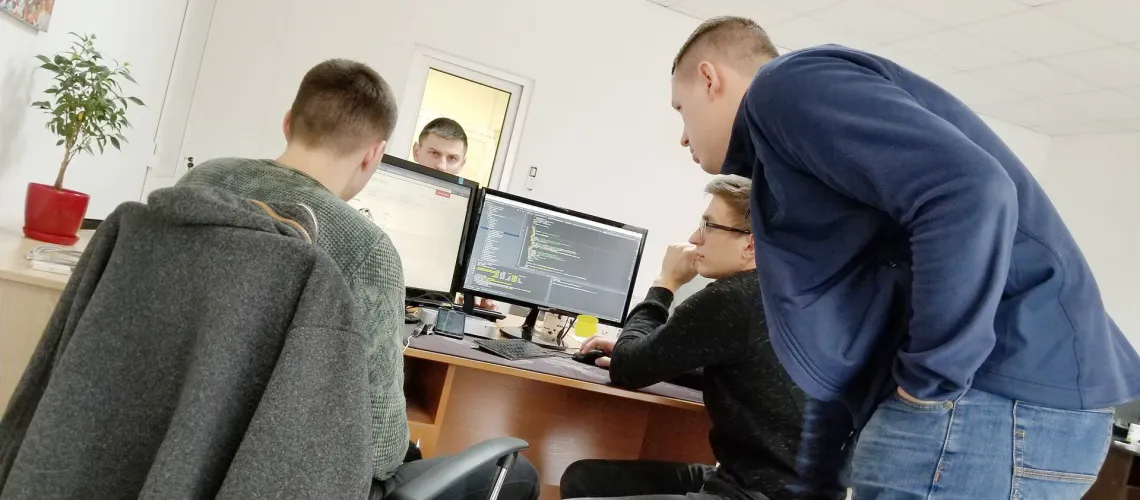 Explore our comprehensive directory of top-notch .NET development companies in Ukraine, featuring industry-leading professionals who excel in delivering high-quality, tailor-made software solutions. With extensive experience and proficiency in cutting-edge technologies, these Ukrainian developers are a perfect choice for businesses seeking seamless integration and scalability using the robust capabilities of the .NET platform. Browse through our curated list to find your ideal technology partner today!
(i) Related tech terms: CLR, C#, Visual Basic .NET, ASP.NET, WinForms, WPF, Entity Framework, LINQ, ADO.NET, WCF, Silverlight, .NET Core.
Featured Websites
🥇 Looking for .NET freelancers? Look no further than Fiverr! With thousands of talented freelancers specializing in everything from web development to software engineering, we are the go-to destination for businesses and individuals in need of top-notch .NET services. So why wait? Sign up today and start working with some of the best freelance talent on the planet!
How to choose the right firm?
When choosing the right .NET development company, it is important to consider factors such as experience, portfolio of work, customer reviews, cost, and the availability of technical support.
Companies should also be evaluated on the quality of their communication, project management skills, and ability to deliver on time and within budget.
Typical Projects
Five questions you should ask .NET developer(s) before the hire
What experience do you have developing applications in .NET?
How do you ensure that the code you write is optimized and secure?
How do you approach debugging and troubleshooting .NET applications?
What have been some of your favorite projects to work on with .NET?
What .NET tools, libraries and frameworks are you comfortable with?
👋 A lot of companies to analyse? Let us help you to select the trustful service provider!
Technologies that may replace .NET
Thinking of other choices (alternatives) may be a decent thought:
Java: An open-source programming language and platform used for server-side development.
Node.js: A JavaScript-based runtime environment used for developing server-side applications.
Ruby on Rails: A web application framework written in Ruby, used for creating dynamic web applications.
Hire Ukrainian .NET Engineers
UA has an abundance of experienced .NET developers and is considered one of the best locations for DOTNET development. The experienced professionals, competitive rates, and wide pool of devs make Ukraine the perfect choice for companies looking to outsource their .NET development projects.
Top locations: Kyiv, Lviv, Kharkiv, Dnipro, Odesa, Zaporizhzhia, Vinnytsia, Khmelnytskyi, Ivano-Frankivsk.
The average hourly rate for .NET development in Ukraine is between $25 and $35. This rate can vary depending on the specific project, the developer's experience, and other factors.
Future Trends
The future of .NET looks quite promising as Microsoft continues to invest heavily in the cross-platform development framework.
The latest version, .NET 5, brings improved performance and a unified platform for web, desktop and mobile app development. Moreover, with the inclusion of Blazor, developers can now build full-stack web applications using C# instead of JavaScript. With increasing popularity among developers and robust community support by Microsoft itself - it's safe to say that .NET has a bright future ahead!