NativeScript Development Firms in Ukraine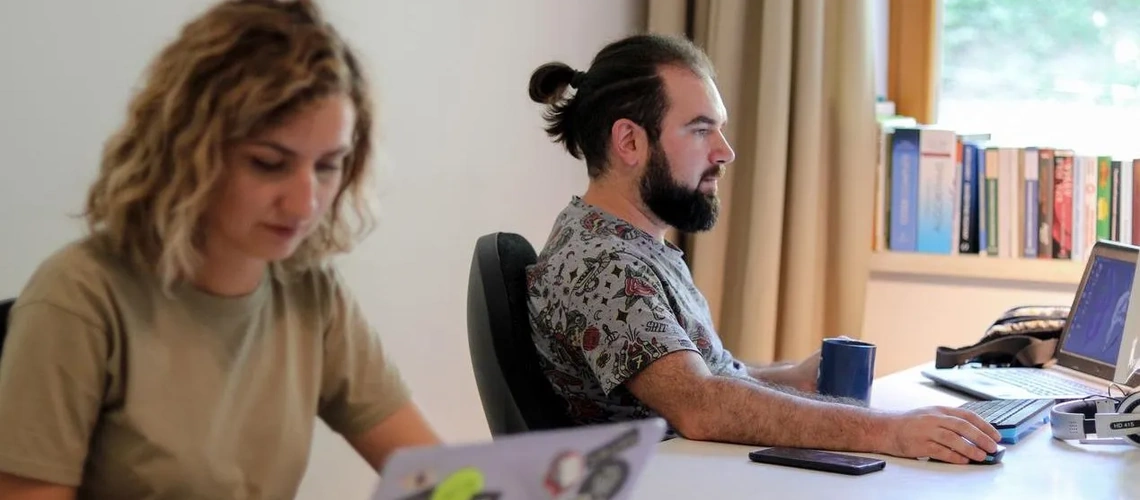 Explore our comprehensive directory of top-notch NativeScript Development Companies in Ukraine, showcasing their expertise in creating cross-platform mobile applications. With a focus on delivering quality and efficiency, these firms are well-versed in leveraging the power of this open-source framework to build versatile apps that cater to diverse business requirements. Browse through their profiles to find the perfect partner for your next app development project!
(i) Related tech terms: JavaScript Virtual Machine, XML, CSS, Native API Wrappers, Cross-Platform Runtime, Modules, Components, Styling, Data Binding.
Featured Websites
🥇 Looking for top-quality NativeScript freelancers? Look no further than Fiverr! Our platform boasts a vast network of expert developers who are well-versed in this powerful framework. Whether you need help with app development, plugin creation or anything else related to NativeScript programming, our talented professionals can deliver results that exceed your expectations. So why wait? Visit Fiverr today and start working with the best NativeScript talent around!
Kharkiv
|
|
Dmitriy Shekhovtsov
Founded in 2013, our team of over 70 talented professionals continues to grow as we remain dedicated to learning and utilizing cutting edge technology to cre...
Our company is an IT services provider offering product development, consulting, and support services with experienced professionals across a wide range of c...
How to choose the right firm?
When choosing a NativeScript development company, it's important to evaluate their experience and expertise with the technology, their commitment to delivering high quality work, and their portfolio of successful projects.
Additionally, be sure to ask about their process and timeline for development, as well as their pricing and payment structure.
Five questions you should ask NativeScript developer(s) before the hire
What experience do you have developing mobile applications with NativeScript?
What experience do you have integrating third-party libraries or APIs with NativeScript?
What steps do you take to ensure the highest quality of code and performance when developing a NativeScript application?
How do you handle debugging errors in NativeScript applications?
How familiar are you with the NativeScript CLI and build tools?
👋 A lot of companies to analyse? Let us help you to select the trustful service provider!
Technologies that may replace NativeScript
Thinking of other choices (alternatives) may be a decent thought:
React Native: A JavaScript-based framework for building native mobile applications using React.
Flutter: A cross-platform mobile application development framework developed by Google.
Ionic: An open-source mobile application development framework based on web technologies such as HTML, CSS, and JavaScript.
Hire Ukrainian NativeScript Engineers
NativeScript offers a unique solution that allows developers to use the same codebase for both iOS and Android platforms. Additionally, NativeScript developers in Ukraine have the skills and experience needed to build high-quality mobile applications quickly and efficiently.
Top locations: Kyiv, Lviv, Kharkiv, Dnipro, Odesa, Zaporizhzhia, Vinnytsia, Khmelnytskyi, Ivano-Frankivsk.
The typical rates for NativeScript development services in Ukraine range from $25 to $50 per hour, depending on the complexity of the project. Some of the top software development companies in Ukraine may charge up to $75 per hour. The rate can also vary depending on the size of the company, the skills of the developers, and the timeframe for the project.
Future Trends
The future of NativeScript looks bright with the recent release of version 7.0, which comes equipped with several major improvements and changes aimed at enhancing developer productivity and user experience.
With support for Angular 10, Vue.js3, iOS14/Android11 functionality as well as improved hot module replacement (HMR) to name a few features; businesses will find it easier to build high-quality applications across different platforms faster than before utilizing this open-source framework in their development projects.