MuleSoft Development Firms in Ukraine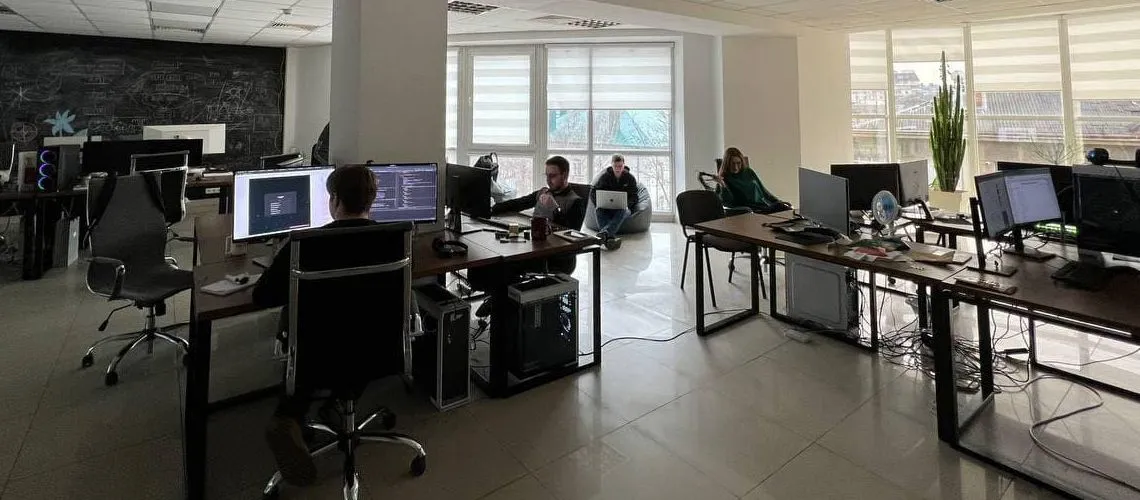 Discover top-notch MuleSoft Development Companies in Ukraine, a thriving hub for talented developers and innovative solutions. Browse through our curated directory to find experienced professionals, offering exceptional services across various industries with expertise in the Anypoint Platform™️. Propel your business forward by leveraging their skills in system integration, API-led connectivity, data transformation, and more. Trust these Ukrainian experts to seamlessly upgrade your digital infrastructure!
(i) Related tech terms: MuleSoft, Anypoint Platform, Mule ESB, API Management, DataWeave, Connectors, CloudHub, Runtime Fabric.
Featured Websites
🥇 Looking for talented MuleSoft freelancers to work on your next project? Look no further than Fiverr.com! Our freelance services marketplace offers access to a global network of skilled professionals who can help you get the job done. With competitive pricing and fast turnaround times, we make it easy to find top-quality talent that meets your specific needs. Whether you need development support or expert consulting advice, our MuleSoft freelancers have the skills and expertise required to deliver high-quality results every time. So why wait? Sign up today and start exploring our pool of talented freelancers now!
How to choose the right firm?
When choosing a MuleSoft development company, it is important to consider their experience, portfolio of projects, the size of their team, and their ability to customize solutions to fit your business needs.
Additionally, you should ask for references and investigate their customer reviews to ensure they have a proven track record of success in delivering quality MuleSoft solutions.
Five questions you should ask MuleSoft developer(s) before the hire
What experience do you have with developing APIs using MuleSoft?
How familiar are you with MuleSoft's API lifecycle and API management features?
How have you used MuleSoft's Anypoint Platform to design, build, and manage APIs?
What experience do you have with deploying and managing MuleSoft applications?
What methods do you use to troubleshoot and debug MuleSoft applications?
👋 A lot of companies to analyse? Let us help you to select the trustful service provider!
Technologies that may replace MuleSoft
Thinking of other choices (alternatives) may be a decent thought:
Apache Camel: An open source integration framework that provides a rule-based routing and mediation engine for connecting various applications together.
WSO2 Enterprise Integration Platform: A comprehensive, cloud-native integration platform that enables organizations to build, deploy, and manage integration solutions.
Red Hat Fuse: An open source integration platform based on Apache Camel and Apache Karaf that provides a comprehensive set of capabilities for developing, deploying, and managing integration solutions.
Hire Ukrainian MuleSoft Engineers
Their specialized services can help you develop solutions that are tailored to meet your needs and requirements. With their team of experienced and certified developers, you can trust that you are getting the most value from their skills and knowledge.
Top locations: Kyiv, Lviv, Kharkiv, Dnipro, Odesa, Zaporizhzhia, Vinnytsia, Khmelnytskyi, Ivano-Frankivsk.
The typical rates for MuleSoft development in Ukraine vary greatly, depending on the complexity of the project, the length of the project, and the experience of the developers. Generally, companies charge between $20 and $50 per hour for MuleSoft development in Ukraine.
Future Trends
MuleSoft is set to continue revolutionizing the software industry.
As a leader in integration-as-a-service, MuleSoft's Anypoint platform has already transformed how businesses connect and integrate their applications and data. With Salesforce acquiring MuleSoft, we can expect to see even more innovative solutions that simplify integration across multiple clouds happen faster than ever before. The future of Mulesoft promises greater efficiency and agility for companies looking to accelerate digital transformation efforts while reducing costs due to updated infrastructure or reduced manual labor with custom coding all over again!