Mixed Reality Development Firms in Ukraine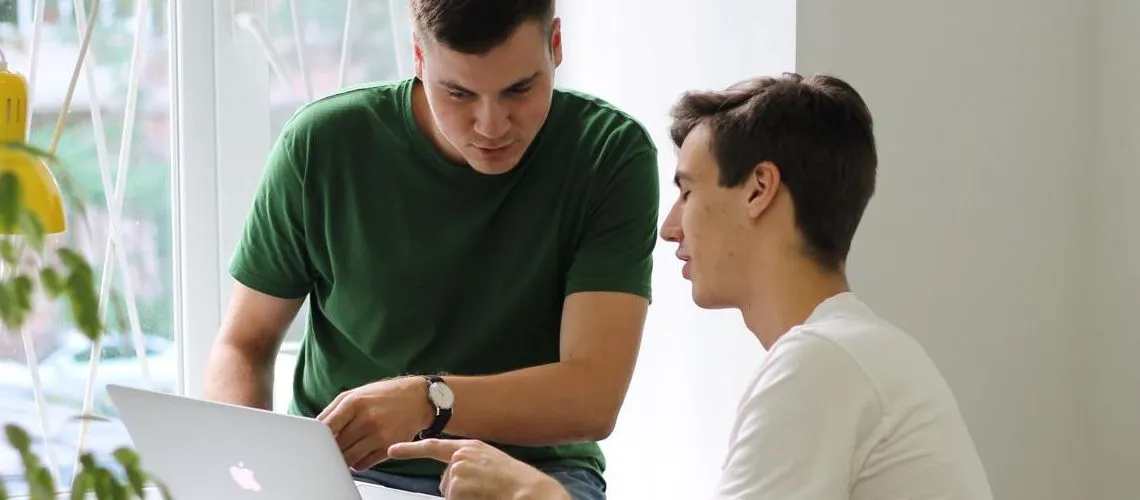 Discover an array of proficient Mixed Reality Development Companies based in Ukraine that cater to your needs for immersive and interactive AR/VR experiences. These companies specialize in combining virtual and real-world elements, offering unique solutions tailored to various industries such as gaming, education, healthcare, and marketing. Explore our curated listings below to find the perfect partner in developing innovative digital ventures and transforming how people communicate or interact with technology!
(i) Related tech terms: Augmented Reality (AR), Virtual Reality (VR), Mixed Reality (MR), Holographic Computing, Spatial Computing, Simulation-Based Learning, Immersive Learning Experiences.
Featured Websites
🥇 Looking for top-notch mixed reality freelancers? Look no further than Fiverr! Our expert freelancers are ready to assist you every step of the way, whether it's developing immersive experiences or creating cutting-edge applications. With competitive pricing and quick turnaround times, there's never been a better time to hire on Fiverr.com. Start your search today and see how our talented community can bring your ideas to life!
How to choose the right firm?
When choosing a Mixed Reality development company, it is important to consider the company's experience and portfolio, the technology and tools they use, their pricing structure, and their customer service.
Researching the company's background and portfolio can help you get a good understanding of their capabilities and the quality of their work. Additionally, you should ensure that their technology and tools are up to date and able to provide the desired quality of results, as well as their pricing structure to ensure that you are getting the best value for your money. Finally, ensure that their customer service is reliable and that they are available to help you with any questions or issues that may arise.
Five questions you should ask Mixed Reality developer(s) before the hire
What experience do you have developing for Mixed Reality platforms?
What techniques do you use to optimize Mixed Reality applications for performance?
How do you approach designing experiences for a variety of user demographics?
What challenges have you faced developing Mixed Reality applications and how did you address them?
How do you ensure that the Mixed Reality experiences you create are engaging and immersive?
👋 A lot of companies to analyse? Let us help you to select the trustful service provider!
Technologies that may replace Mixed Reality
Thinking of other choices (alternatives) may be a decent thought:
Augmented Reality (AR): A technology that overlays virtual objects onto a user's real-world environment.
Virtual Reality (VR): A technology that creates a simulated 3D environment for users to explore and interact with.
Holographic Displays: A technology that projects 3D images into a physical space, allowing users to interact with them.
Hire Ukrainian Mixed Reality Engineers
With their deep understanding of the latest developments in the field, these companies can provide cutting-edge solutions to suit the needs of any business, no matter the size or the industry. We are confident that the experienced professionals at these companies have the expertise to help any business take advantage of this exciting new technology and stay ahead of the competition.
Top locations: Kyiv, Lviv, Kharkiv, Dnipro, Odesa, Zaporizhzhia, Vinnytsia, Khmelnytskyi, Ivano-Frankivsk.
Typically, companies in Ukraine charge an hourly rate for Mixed Reality development. This rate can range from $25 to $50 per hour, depending on the complexity of the project and the experience of the development team.
Future Trends
Mixed Reality is the new wave of technology that blends Augmented and Virtual reality to create a more immersive experience for users.
Its future is promising with anticipated growth in industries such as entertainment, healthcare, education, and gaming. As it continues to evolve rapidly, mixed reality trends will shift towards high-quality visuals achieved through advanced hardware solutions e.g., smart glasses or headsets.The demand for MR has grown substantially since the onset of COVID-19 locking people indoors leading them to crave digital immersion out-of-home experiences via collaboration apps offering social platforms inside virtual environments.