Microservices Development Firms in Ukraine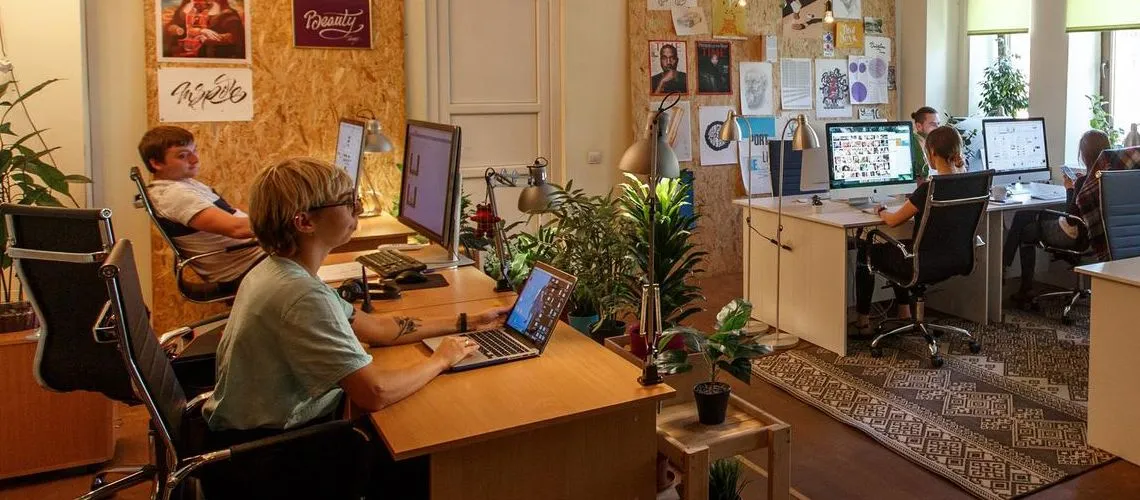 Explore top Microservices Development Companies in Ukraine, the hub of innovative and cutting-edge technological solutions. Our categorical listings feature an array of stellar companies that specialize in designing, developing, and deploying scalable microservice architectures to elevate your digital transformation success. Dive into our carefully curated selection to find the perfect partner for turning your ambitious projects into reality with maximum efficiency and modern tech expertise.
(i) Related tech terms: Containerization, Orchestration, Service Discovery, API Gateway, Circuit Breaker, Decentralized Data Management, Polyglot Persistence.
Featured Websites
🥇 Looking for top-notch Microservices freelancers? Fiverr is the answer! With thousands of skilled professionals from around the world, you can easily find someone to handle your project at a fraction of the cost. Plus, with 24/7 customer support and secure payment options, using Fiverr for all of your freelance needs has never been easier. Sign up today and experience unmatched quality on any budget!
How to choose the right firm?
When choosing a microservices development company, it is important to consider their experience and expertise in the field, their track record of successful deployments, their pricing and support options, and their ability to scale up or down as needed.
Additionally, it is important to review their customer service, communication and transparency policies and procedures, and to ensure that the company is committed to delivering quality products and services.
Typical Projects
Five questions you should ask Microservices developer(s) before the hire
What experience do you have in developing microservices?
What strategies do you use to ensure data consistency in distributed systems?
How do you debug and monitor the performance of microservices?
How do you ensure that the microservices are secure and reliable?
What is the difference between monolithic and microservices architecture?
👋 A lot of companies to analyse? Let us help you to select the trustful service provider!
Technologies that may replace Microservices
Thinking of other choices (alternatives) may be a decent thought:
Serverless Computing: A cloud-based architecture that allows developers to deploy applications without managing any underlying infrastructure.
Containers: A technology that packages applications and their dependencies into isolated, self-contained units that can be easily deployed and scaled across multiple platforms.
Service Mesh: A technology that enables communication between different services within a distributed system.
Hire Ukrainian Microservices Engineers
With their access to cutting-edge technology and highly-skilled developers, Ukraine-based microservices development companies can provide the expertise and resources needed to ensure the successful completion of any project. Moreover, their competitive rates and wide range of services make them an attractive option for any business.
Top locations: Kyiv, Lviv, Kharkiv, Dnipro, Odesa, Zaporizhzhia, Vinnytsia, Khmelnytskyi, Ivano-Frankivsk.
It depends on the provider and the scope of the project. Generally speaking, the rates for Microservices development in Ukraine can range anywhere from $25 - $60/hour.
Future Trends
The future of Microservices is very promising, as they offer many advantages over traditional monolithic applications.
With the increasing demand for agility and scalability in software development, microservices architecture is expected to gain even more popularity. Moreover, this technology can be easily integrated with other cutting-edge technologies like containers and serverless computing that are gaining prominence in modern business application architectures. This suggests that we'll continue seeing new use cases being discovered as enterprises try to remain competitive amidst an ever-changing technological landscape.