Meteor Development Firms in Ukraine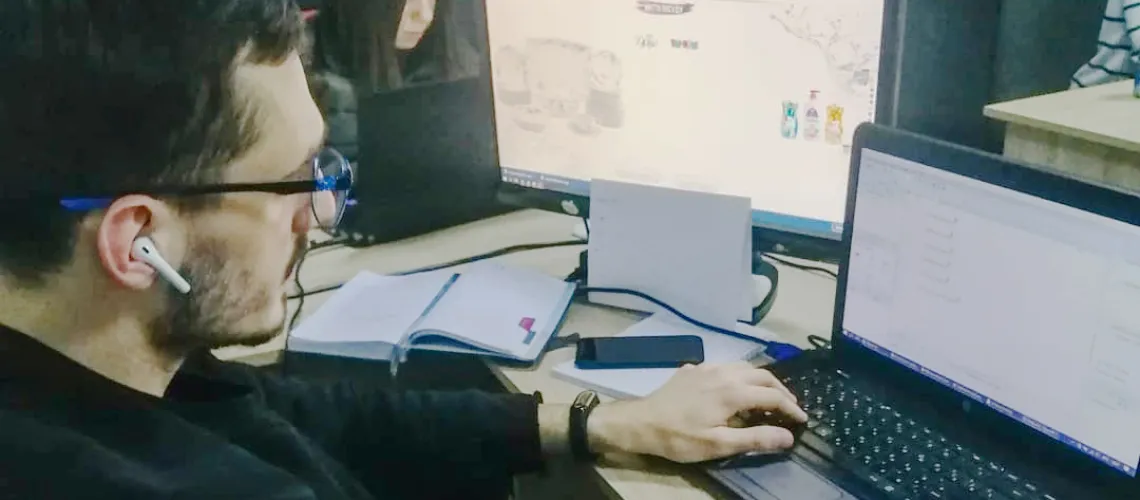 Discover top-notch Meteor development companies in Ukraine, offering cutting-edge solutions tailored for your business needs. These highly-skilled and experienced professionals provide exceptional web and mobile application services utilizing the popular Meteor framework. Dive into our curated selection of Ukrainian Meteor developers to find the perfect partner for propelling your projects to new heights!
(i) Related tech terms: Meteor, Distributed Data Protocol (DDP), Server-Side Rendering (SSR), Blaze, Spacebars, MongoDB, MiniMongo, Atmosphere, Iron Router.
Featured Websites
🥇 Looking for a top-notch Meteor developer to work on your next project? Look no further than Fiverr! Our freelance services marketplace connects you with talented freelancers who specialize in all things Meteor. From development and customization to troubleshooting and maintenance, our experts are there for you every step of the way. So why wait? Hire a skilled Meteor freelancer today at Fiverr.com!
How to choose the right firm?
When choosing a Meteor development company, look for one with a proven track record of delivering successful projects, a deep understanding of Meteor, and a team of experienced developers who can provide timely and reliable support.
Additionally, look for a company that is up to date with the latest technologies and can provide a comprehensive solution tailored to your business needs.
Five questions you should ask Meteor developer(s) before the hire
How have you used Meteor to create applications?
What challenges have you faced while using Meteor?
Describe your experience with utilizing MongoDB with Meteor.
How do you ensure the scalability and extensibility of Meteor applications?
Can you explain the importance of reactive data in Meteor?
👋 A lot of companies to analyse? Let us help you to select the trustful service provider!
Technologies that may replace Meteor
Thinking of other choices (alternatives) may be a decent thought:
React Native: A JavaScript library for building user interfaces that can be deployed across multiple platforms.
Node.js: An open-source, cross-platform JavaScript runtime environment for developing server-side and networking applications.
Angular: An open-source web application framework maintained by Google and a community of individual developers and corporations.
Hire Ukrainian Meteor Engineers
The country has a long history of strong and reliable software development companies that offer high quality services. Many Ukrainian Meteor developers are highly skilled and experienced and have a solid reputation for delivering a wide range of Meteor solutions for businesses of all sizes.
Top locations: Kyiv, Lviv, Kharkiv, Dnipro, Odesa, Zaporizhzhia, Vinnytsia, Khmelnytskyi, Ivano-Frankivsk.
The typical rates for Meteor development in Ukraine can vary widely depending on the experience and qualifications of the developer as well as the complexity of the project. Generally, rates for Meteor development in Ukraine can range from $25 to $50 per hour for junior developers, $50 to $90 per hour for mid-level developers, and $90 to $150 per hour for senior developers.
Future Trends
The future of Meteor looks bright as it continues to evolve and gain popularity among developers.
With a strong community support, the framework is expected to keep growing in terms of functionality and ease of use, making it an excellent tool for building real-time applications. Its integration with Node.js also adds more flexibility to its capabilities. As new features are being added regularly by both core contributors and third-party packages, developers can expect even greater possibilities from this open-source platform in the years ahead.