MariaDB Development Firms in Ukraine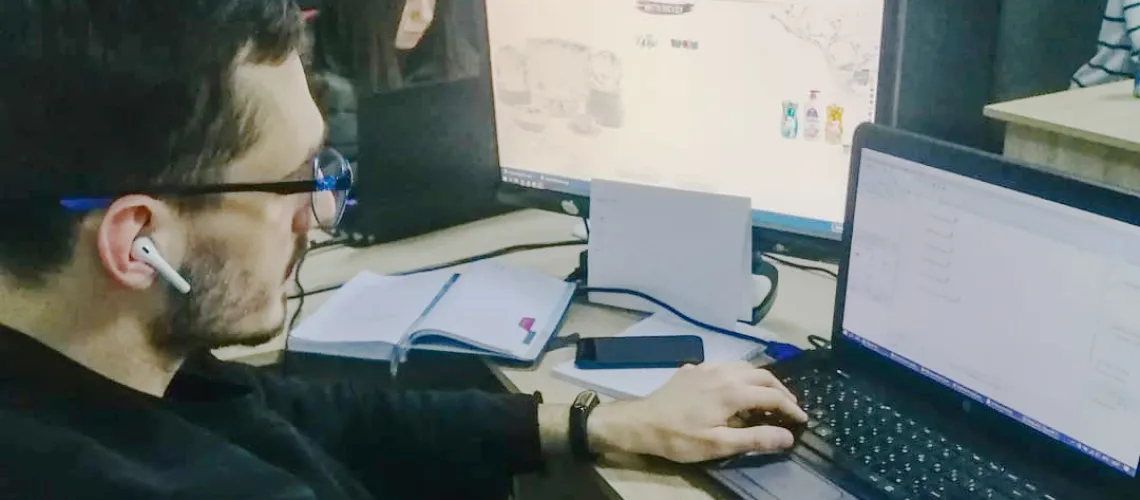 Discover the top MariaDB development companies in Ukraine, where talented developers and dedicated teams create efficient and robust database solutions. These companies specialize in building and maintaining databases using the powerful MariaDB platform, ensuring enhanced performance for your application or website. Browse through our listings to find an ideal partner that suits your requirements, empowering your business with cutting-edge technologies while benefiting from cost-effective services provided by Ukrainian experts.
(i) Related tech terms: MySQL, MariaDB, InnoDB, Galera Cluster, replication, clustering, query optimization, server-side scripting, stored procedures.
Featured Websites
🥇 Looking for top-notch MariaDB professionals? Look no further than Fiverr! Our freelance services marketplace connects you with the best freelancers, including skilled MariaDB experts. With competitive pricing and fast turnaround times, finding your dream team has never been easier. Hire a pro today at Fiverr.com and achieve your goals in record time!
How to choose the right firm?
When looking for a MariaDB development company, it is important to consider the experience of the team, the quality of their portfolio, the scalability of their services, and the affordability of their services.
Additionally, ensure that the company is able to provide the necessary technical support and advice to ensure that your project is successful.
Five questions you should ask MariaDB developer(s) before the hire
What experience do you have working with MariaDB?
How would you optimize a MariaDB database for performance?
How have you handled data migrations from other databases to MariaDB?
How familiar are you with writing stored procedures and triggers for MariaDB?
How have you dealt with data integrity issues in MariaDB?
👋 A lot of companies to analyse? Let us help you to select the trustful service provider!
Technologies that may replace MariaDB
Thinking of other choices (alternatives) may be a decent thought:
PostgreSQL: An open source, object-relational database system that is highly extensible and reliable.
MongoDB: A document-oriented NoSQL database system that is designed for scalability and high performance.
Amazon Aurora: A cloud-native relational database service that combines the speed and availability of high-end commercial databases with the simplicity and cost-effectiveness of open source databases.
Hire Ukrainian MariaDB Engineers
With the ability to leverage the latest technologies, secure data, and create custom solutions, Ukrainian MariaDB development companies offer a great level of expertise and quality. What's more, their services are also highly cost-effective, which makes them an attractive option for businesses looking to outsource their development needs.
Top locations: Kyiv, Lviv, Kharkiv, Dnipro, Odesa, Zaporizhzhia, Vinnytsia, Khmelnytskyi, Ivano-Frankivsk.
The typical rates companies charge for MariaDB development in Ukraine vary depending on the complexity of the project and the experience of the developer. Generally, hourly rates for MariaDB development range from $15 to $50 USD/hour, while daily rates range from $150 to $500 USD/day.
Future Trends
MariaDB has a promising future due to its compatibility with MySQL and open source nature.
The database management system provides advanced features like encryption, replication, clustering, partitioning and high availability which is why it's increasingly becoming popular among businesses who are looking for an alternative to MySQL or Oracle DBMS systems. With enterprise-level support from the company that develops MariaDB as well as a growing community of developers contributing to the software's development needs both contribute positively towards its long-term success..