Magento Development Firms in Ukraine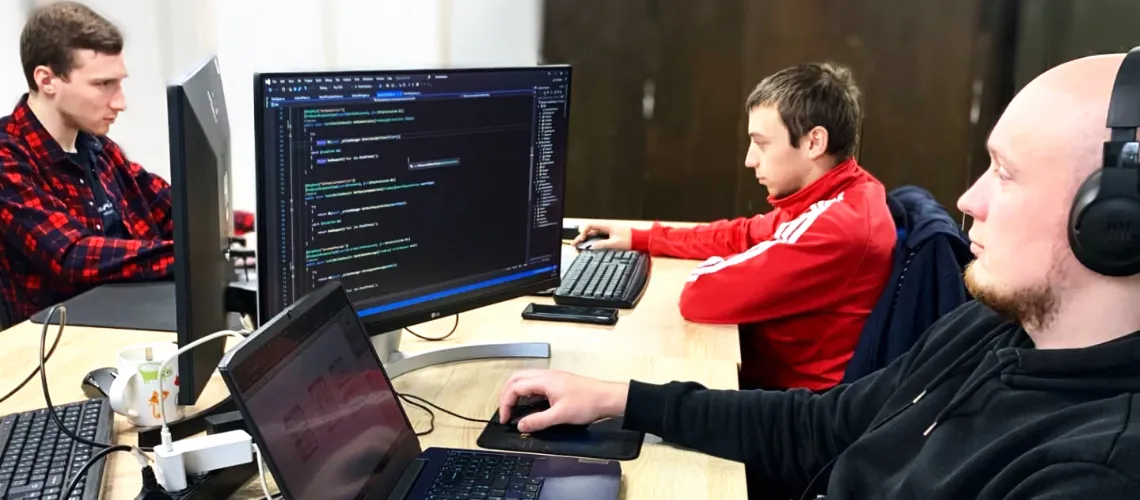 Discover top-notch Magento Development Companies in Ukraine! As a directory owner, we've meticulously compiled this category to showcase some of the most exceptional and skilled Ukrainian firms specializing in crafting superior e-commerce solutions using the popular Magento platform. Browse through our extensive selection and find your ideal partner for creating cutting-edge online stores that deliver high-quality shopping experiences.
(i) Related tech terms: PHP, MySQL, XML, XHTML, CSS, JavaScript, AJAX, SOAP, REST, EAV, Magento API, Magento Connect, Magento Enterprise Edition.
Featured Websites
🥇 Looking for the best Magento freelancers? Look no further than Fiverr.com, the leading freelance services marketplace. With thousands of experienced professionals available to help with your website design and development needs, you're sure to find exactly what you need at prices that won't break the bank. Whether it's a quick fix or a complex project, trust Fiverr to connect you with top-notch Magento experts who can deliver outstanding results every time. Sign up today and get started!
How to choose the right firm?
When choosing a Magento development company, make sure they have an experienced and reliable development team, customer support, and a strong portfolio of successful projects.
Additionally, look for a company that offers competitive pricing and guarantees the quality of their work.
Typical Projects
Five questions you should ask Magento developer(s) before the hire
What experience do you have in developing and designing Magento stores?
What is your experience with building custom extensions and integrations?
How do you handle multi-store deployments?
What measures do you take to ensure your Magento code is secure?
What do you think are the advantages and disadvantages of using Magento?
👋 A lot of companies to analyse? Let us help you to select the trustful service provider!
Technologies that may replace Magento
Thinking of other choices (alternatives) may be a decent thought:
Shopify: A cloud-based e-commerce platform that allows users to create online stores, manage products, and accept payments.
WooCommerce: An open-source e-commerce plugin for WordPress that allows users to create online stores and manage products.
BigCommerce: A cloud-based e-commerce platform that enables users to create online stores, manage products, and accept payments.
Hire Ukrainian Magento Engineers
With experienced developers, competitive pricing, and a wide range of services, Ukraine is a great location for businesses to outsource their Magento projects. We believe businesses should take advantage of Ukraine's expertise, and explore the potential of partnering with a Magento development company in Ukraine.
Top locations: Kyiv, Lviv, Kharkiv, Dnipro, Odesa, Zaporizhzhia, Vinnytsia, Khmelnytskyi, Ivano-Frankivsk.
The typical rates companies charge for Magento development in Ukraine vary depending on the company and the specific tasks required. Generally, companies charge around $20-50 USD per hour for Magento development services. This rate can be higher or lower depending on the complexity of the task and the specific skillset required.
Future Trends
The future of Magento is looking bright as the platform continues to evolve and improve.
With its recent acquisition by Adobe, we can expect even more integration with Adobe's suite of products and greater resources dedicated to development. Additionally, enhancements in areas such as performance optimization, omnichannel capabilities, and personalization are being made to ensure that merchants have everything they need to stay ahead in a competitive market. Overall, the outlook for Magento remains promising for both businesses and consumers alike.