ML (Machine Learning) Development Firms in Ukraine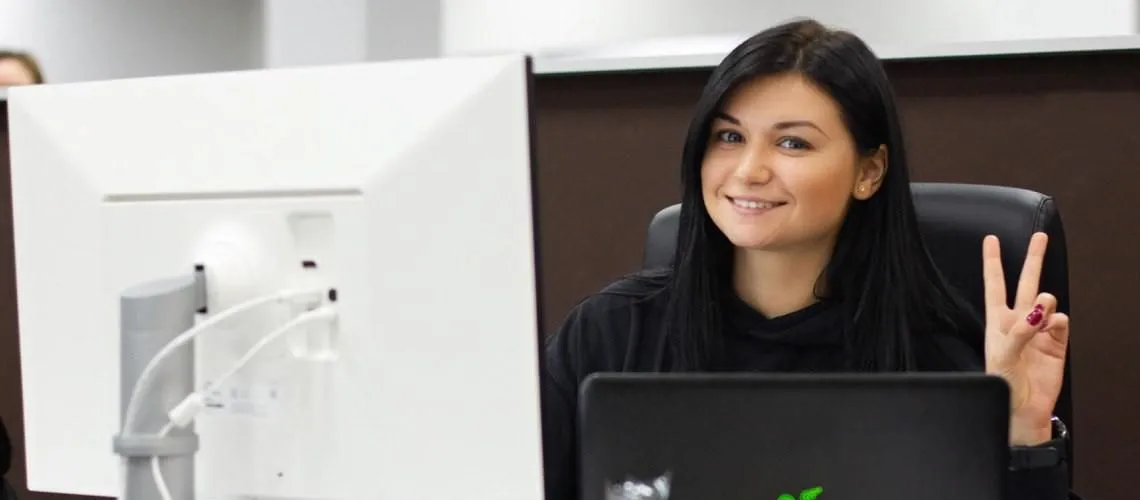 Discover the top ML (Machine Learning) Development Companies in Ukraine, providing innovative and advanced AI-driven solutions to thrive in today's competitive market. These talented specialists are skilled in developing smart applications that can revolutionize businesses across various industries while ensuring high-quality standards and seamless integration. Dive into our refined list of ML developers to find your perfect partner for unlocking the potential of machine learning technologies.
(i) Related tech terms: Data Mining, Supervised Learning, Unsupervised Learning, Artificial Neural Networks, Deep Learning, Support Vector Machines, Reinforcement Learning, Natural Language Processing, Computer Vision.
Featured Websites
🥇 Looking for skilled ML freelancers? Check out Fiverr! We have a wide selection of top-rated professionals who specialize in Machine Learning services. Whether you need help with data analysis, predictive modeling or natural language processing – our platform has got you covered. Hurry up and hire an expert today!
How to choose the right firm?
When looking for an ML development company, consider their experience, expertise, and certifications; their portfolio and customer reviews; the technologies they use; their pricing model; and their ability to develop custom solutions.
Additionally, make sure they have a deep understanding of the data science and ML frameworks and tools, as well as the ability to create a secure and compliant development environment.
Five questions you should ask ML (Machine Learning) developer(s) before the hire
What experience do you have developing and deploying Machine Learning models?
How do you evaluate the quality of your models?
How do you handle data preparation and feature engineering?
Describe a difficult problem that you have successfully solved using Machine Learning.
How do you handle missing data and outliers when building models?
👋 A lot of companies to analyse? Let us help you to select the trustful service provider!
Technologies that may replace ML (Machine Learning)
Thinking of other choices (alternatives) may be a decent thought:
Artificial Neural Networks (ANN): A type of computing system modeled after the human brain, ANNs use algorithms to learn from data and identify patterns.
Evolutionary Computing: A type of computing that mimics the process of natural selection to solve complex problems.
Fuzzy Logic: A type of computing that uses fuzzy set theory to represent and manipulate data.
Hire Ukrainian ML (Machine Learning) Engineers
Companies in Ukraine are able to tap into this valuable resource and benefit from the cost-saving advantages of working with ML development companies in Ukraine. They can also take advantage of the wide range of services and support that is available from these companies, ensuring that their ML solution meets their unique business needs and goals.
Top locations: Kyiv, Lviv, Kharkiv, Dnipro, Odesa, Zaporizhzhia, Vinnytsia, Khmelnytskyi, Ivano-Frankivsk.
The typical rate for ML Development in Ukraine can range from $25 to $100 per hour. This is largely dependent on the complexity of the project, the required skillset, and the size of the team. Companies may also offer discounted rates for long-term projects or for bulk orders.
Future Trends
The future of ML (Machine Learning) is bright and exciting.
With advancements in technology, the application of machine learning algorithms will continue to expand into new areas such as healthcare, finance, and transportation. The rise of IoT devices and big data will provide more opportunities for ML models to analyze large sets of data with greater accuracy. However, there are also concerns around biases in these models which need to be addressed through responsible AI practices including ethical considerations in their development process. Overall, we can expect Machine Learning to transform industries beyond imagination over the next decade or so!