LMS Development Firms in Ukraine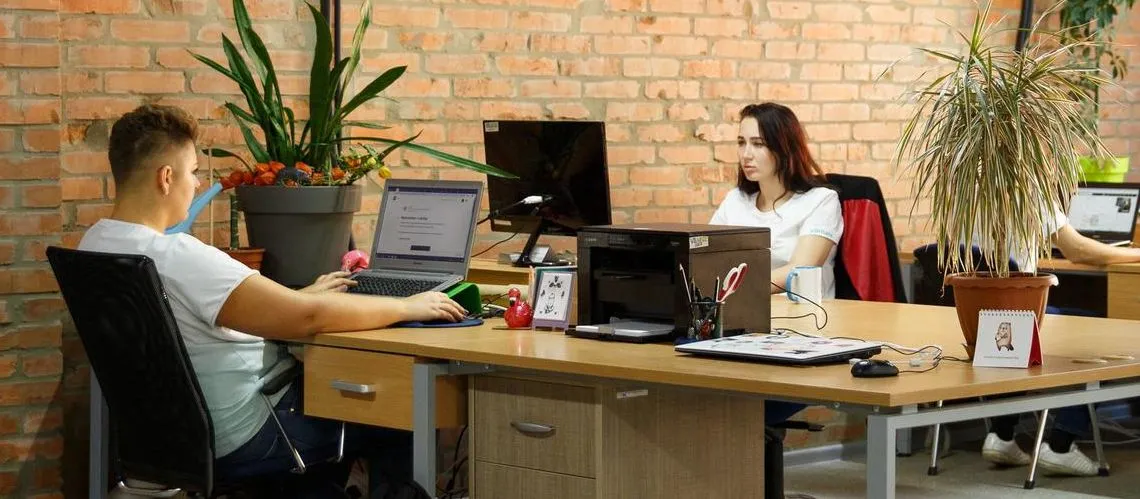 Discover top-notch LMS Development Companies in Ukraine, offering innovative and tailored learning management system solutions to cater to your educational or corporate training needs. These expert teams specialize in designing user-friendly and interactive platforms that effectively facilitate the learning process while tracking learners' progress. Dive into our comprehensive directory to explore exceptional Ukrainian talent committed to delivering high-quality e-learning tools for both local and international markets.
(i) Related tech terms: Learning Content Management System (LCMS), Learning Management System (LMS), Student Information System (SIS), Learning Record Store (LRS), Course Authoring Tool (CAT), Learning Object Repository (LOR), Single Sign-on (SSO).
Featured Websites
🥇 Ready to take your online learning business to the next level? Hire a highly skilled LMS freelancer on Fiverr. From setting up courses and designing interfaces, our experts have got you covered. Sign up now and find affordable solutions that drive results!
How to choose the right firm?
When choosing a LMS development company, it is important to consider their experience in the field, their ability to meet your business requirements, their track record of successful projects, and the cost of their services.
Additionally, it is also important to ensure that the company has a good understanding of the learning management system you require and that they can provide technical support as needed.
Typical Projects
Five questions you should ask LMS developer(s) before the hire
What experience do you have developing and deploying Learning Management Systems?
How do you ensure that content is properly organized and accessible within the LMS?
What type of user interface and user experience design experience do you have?
How do you ensure the LMS is properly integrated with other third-party applications?
What tools and technologies have you used while working with LMSs?
👋 A lot of companies to analyse? Let us help you to select the trustful service provider!
Technologies that may replace LMS
Thinking of other choices (alternatives) may be a decent thought:
Learning Record Stores: A Learning Record Store (LRS) is an online database designed to store and track learning activities.
Learning Experience Platforms: Learning Experience Platforms (LXP) are designed to create engaging, personalized learning experiences through data-driven insights and adaptive learning paths.
Social Learning Platforms: Social learning platforms are designed to facilitate learning through social interactions, such as discussion forums, chat rooms, and virtual classrooms.
Hire Ukrainian LMS Engineers
With a diverse talent pool of experienced professionals, Ukraine offers a variety of solutions to meet any project requirements. Not only do Ukrainian companies provide high-quality, innovative solutions, but their cost-effective services make them an attractive option for businesses of any size.
Top locations: Kyiv, Lviv, Kharkiv, Dnipro, Odesa, Zaporizhzhia, Vinnytsia, Khmelnytskyi, Ivano-Frankivsk.
The typical rates companies charge for LMS development in Ukraine vary depending on the scope and complexity of the project. Generally, companies charge an hourly rate ranging from $20 to $60 per hour depending on the complexity of the project, the size of the project, and the technology used. Some companies may also offer a flat rate or a fixed fee for the entire project.
Future Trends
The future of Learning Management Systems (LMS) is expected to be more personalized and interactive, incorporating virtual and augmented reality technology.
LMS will also be more accessible across multiple devices, with a stronger focus on mobile learning. There will also likely be an emphasis on data-driven insights and analytics for educational institutions to track student progress and personalize their learning experiences further. Overall, the future of LMS looks promising in providing learners with tailored education that suits their needs better than ever before.