LAMP Development Firms in Ukraine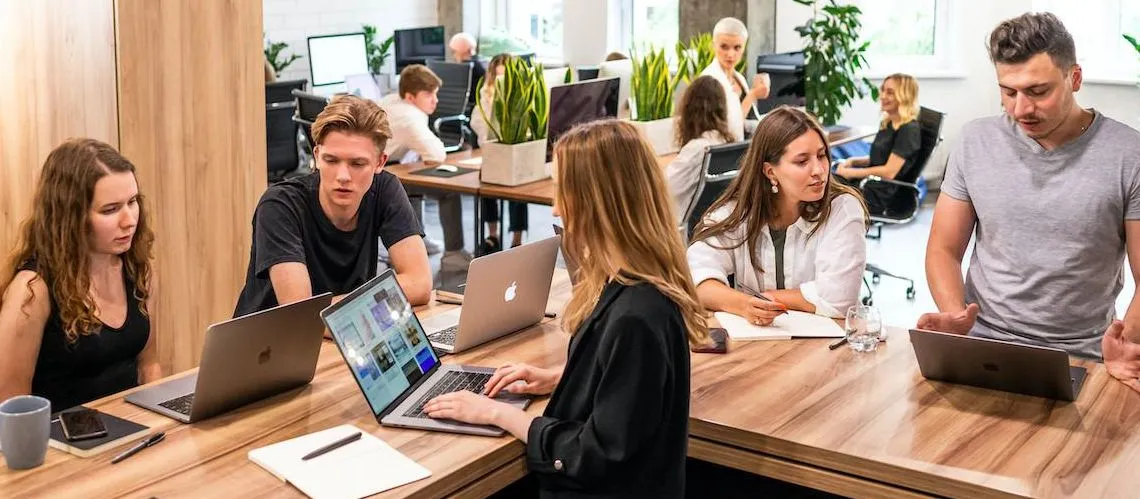 Discover top-notch LAMP Development Companies in Ukraine, featuring proficient specialists with expertise in Linux, Apache, MySQL, and PHP technologies. This category showcases a curated selection of companies that excel at developing innovative solutions by leveraging the power of this reliable web development stack. Explore these renowned Ukrainian firms known for their cutting-edge services and extensive experience catering to clients' diverse needs across industries.
(i) Related tech terms: Linux, Apache, MySQL, PHP
Featured Websites
🥇 Looking for an affordable and reliable LAMP developer to work on your next project? Look no further than Fiverr's freelance services marketplace! Our selection of skilled and experienced LAMP freelancers makes it easy to find the perfect match for your needs. Plus, with our secure payment system and 24/7 customer support, you can trust that you're getting top-quality service at a great price. Hire a LAMP freelancer today on Fiverr.com!
How to choose the right firm?
When looking for a LAMP development company, be sure to review their portfolio, customer testimonials, and references to ensure they have the expertise and experience in developing robust, secure, and reliable web applications.
It's also important to look into the technologies they use, their communication process, and their development methodology to ensure they are the right fit for your project.
Typical Projects
Five questions you should ask LAMP developer(s) before the hire
What experience do you have working with the LAMP stack?
What experience do you have with integrating other services and APIs into applications developed with the LAMP stack?
How do you debug problems that arise when developing with the LAMP stack?
What techniques do you use to ensure LAMP applications you develop are maintainable?
How do you handle scalability when developing web applications with the LAMP stack?
👋 A lot of companies to analyse? Let us help you to select the trustful service provider!
Technologies that may replace LAMP
Thinking of other choices (alternatives) may be a decent thought:
MEAN Stack (MongoDB, Express.js, Angular.js, Node.js): A full-stack JavaScript solution that uses MongoDB as its database, Express.js as its web framework, Angular.js as its frontend framework, and Node.js as its server platform.
Ruby on Rails (RoR): An open-source web application framework written in Ruby that allows developers to quickly create web applications.
ASP.NET: Microsoft's open-source web application framework, which is based on the .NET Framework and allows developers to create dynamic web applications.
Hire Ukrainian LAMP Engineers
With its wide range of experienced developers, cost-effective rates and reliable services, Ukraine offers a great option for businesses seeking to find a suitable LAMP development partner. Their extensive knowledge of the technology, combined with their commitment to deliver quality results, ensures that clients receive value for their money.
Top locations: Kyiv, Lviv, Kharkiv, Dnipro, Odesa, Zaporizhzhia, Vinnytsia, Khmelnytskyi, Ivano-Frankivsk.
It is difficult to provide a definitive answer to this question, as the rates charged by companies in Ukraine vary significantly depending on the size and complexity of the project, the experience and expertise of the developers, and other factors. Typically, hourly rates range from $20 to $50 USD per hour, with larger projects sometimes costing $100+ USD per hour.
Future Trends
LAMP (Linux, Apache, MySQL, and PHP/Perl) has been the dominant technology stack for web development over the past decade.
However, with technological advancements like cloud computing and containerization, its future seems uncertain. Some experts predict that LAMP will gradually evolve to include newer technologies such as Node.js or microservices-oriented architectures while others think it will continue to remain relevant due to its simplicity and cost-effectiveness for basic projects. For now though, developers can still utilize LAMP in their coding efforts without any major impediments expected anytime soon.