JUnit Development Firms in Ukraine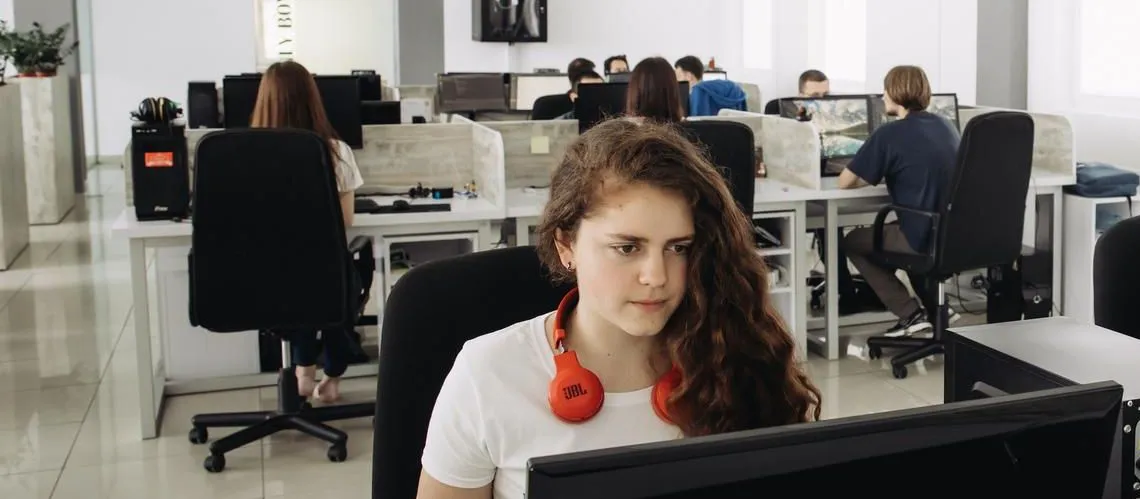 Discover top JUnit development companies in Ukraine that offer exceptional software testing services. These expert teams specialize in utilizing the JUnit framework to create reliable and efficient applications, ensuring your project's success. Browse through our carefully curated list of industry-leading firms that combine technical know-how with a deep understanding of market demands to deliver outstanding solutions for diverse businesses across various sectors.
(i) Related tech terms: Test Runner, Test Suite, Test Case, Assertion, Test Fixture, Parameterized Test, Test Annotation, Ignored Test, Timeout Test.
Featured Websites
🥇 Looking for professional JUnit test services? Look no further than Fiverr! Our freelance marketplace offers the best and most affordable solutions. With our expert pool of JUnit freelancers, you can easily find the perfect fit for your software testing needs. Get started today and experience hassle-free results!
Kyiv
|
|
Oleks Mykolaienko
Tallium Inc. is a trusted partner for businesses seeking to innovate, providing top-notch mobile and web applications for startups and enterprises. Our 75+ I...
Chernivtsi
|
|
Julia Shustova
Inventorsoft is a Ukrainian outstaffing software development company that has been providing services in different industries such as healthcare, e-learning,...
How to choose the right firm?
When choosing a JUnit development company, it is important to look for one that has experience in developing JUnit applications, a strong track record of successful projects, and a team of expert developers who can provide reliable support and guidance.
Additionally, be sure to read customer reviews and ask for references before making a decision.
Five questions you should ask JUnit developer(s) before the hire
What experience do you have developing software with JUnit?
Are you familiar with mocking frameworks such as Mockito?
Can you explain the differences between unit, integration, and end-to-end testing?
What is your experience with parameterized tests in JUnit?
How do you decide when to use JUnit versus other unit testing frameworks?
👋 A lot of companies to analyse? Let us help you to select the trustful service provider!
Technologies that may replace JUnit
Thinking of other choices (alternatives) may be a decent thought:
TestNG: An open-source testing framework that provides support for annotations, data-driven testing, and advanced test execution.
Spock: A testing and specification framework for Java and Groovy applications.
Arquillian: A JVM-based testing platform for integration, functional, and acceptance testing.
Hire Ukrainian JUnit Engineers
With its highly experienced and skilled developers, Ukraine offers top-notch JUnit development services at affordable prices. Furthermore, the Ukraine companies provide timely and efficient services to ensure that clients' projects are completed on time and within budget.
Top locations: Kyiv, Lviv, Kharkiv, Dnipro, Odesa, Zaporizhzhia, Vinnytsia, Khmelnytskyi, Ivano-Frankivsk.
The cost of JUnit development in Ukraine varies widely depending on the complexity and scope of the project. For an experienced, skilled developer, hourly rates typically range from $20 to $50. Companies typically charge an hourly rate for development, but may also offer fixed-price services.
Future Trends
JUnit, the popular Java testing framework, is going through a period of change.
The release of JUnit 5 introduces new features such as parameterized tests and dynamic tests while maintaining backward compatibility with existing test suites written in previous versions. Additionally, there are efforts to make JUnit more accessible to developers beyond the Java ecosystem by providing support for other programming languages such as Kotlin and JavaScript. Overall, it seems that JUnit will continue to be an integral part of software development for years to come with ongoing updates and improvements.