JSP Development Firms in Ukraine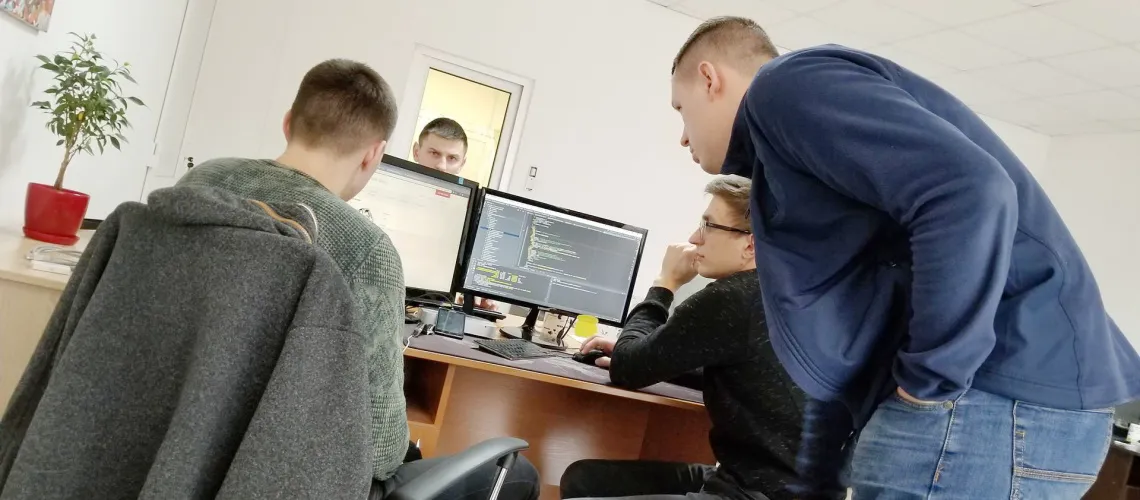 Discover top-notch JSP Development Companies in Ukraine, offering exceptional JavaServer Pages (JSP) development services. Our comprehensive directory features companies with skilled teams ready to deliver dynamic web applications tailored to your specific needs. Dive into our showcased listings and find the perfect partner for all your custom JSP projects, while benefitting from Ukrainian talent that guarantees quality work at cost-effective rates!
(i) Related tech terms: JSP, JavaServer Pages, servlets, Java Beans, JSTL, EL, tag libraries
Featured Websites
🥇 Need a JavaServer Pages expert for your next project? Look no further than Fiverr! Our freelance services marketplace has JSP freelancers with the skills you need to get the job done right. From website development to database management, our talented professionals are ready to help you succeed. Hire a JSP freelancer on Fiverr today and watch your project come alive!
LvivSoft is a full-stack software team of 32 experienced engineers that specialize in backend development and administration, providing services and managing...
How to choose the right firm?
When choosing a JSP development company, it is important to consider the company's experience in the field, the quality of their work, the customer service they offer, and the cost of their services.
It is also important to make sure the company has a knowledgeable team of developers who are up-to-date on the latest technology and trends in JSP development. Additionally, it is helpful to read reviews of the company and speak with their past clients to learn more about the quality of the company's work.
Five questions you should ask JSP developer(s) before the hire
What experience do you have developing applications with JSP?
How do you ensure security of JSP applications?
Explain the JSP Life Cycle.
How do you troubleshoot issues in JSP applications?
What libraries and frameworks do you use when developing JSP applications?
👋 A lot of companies to analyse? Let us help you to select the trustful service provider!
Technologies that may replace JSP
Thinking of other choices (alternatives) may be a decent thought:
JavaServer Faces (JSF): A component-based web framework for developing user interfaces for Java web applications.
Apache Struts: An open-source web application framework for creating Java EE web applications.
Spring MVC: A model-view-controller framework for creating Java web applications.
Hire Ukrainian JSP Engineers
With their vast experience in the industry and their ability to create dynamic, feature-rich web applications in a short amount of time, these companies have become the go-to choice for many businesses around the globe. Whether you're looking for a custom-made application or a simple website, a JSP development company in Ukraine can provide you with the best results at a fraction of the cost.
Top locations: Kyiv, Lviv, Kharkiv, Dnipro, Odesa, Zaporizhzhia, Vinnytsia, Khmelnytskyi, Ivano-Frankivsk.
The typical hourly rate for JSP development in Ukraine can range from $15 to $50 depending on the complexity of the project. It is important to note, however, that rates can vary significantly depending on the specific skills and experience of the developer.
Future Trends
The future of JSP looks uncertain as the framework has been gradually declining in popularity over recent years.
Many developers have shifted their focus to newer technologies like Node.js, React, and Angular which offer better performance and scalability. However, there is still a community of loyal Java developers who use JSP for their web applications. It's possible that its usage may continue at a slower pace but it seems unlikely that it will make any significant progress or updates in the coming years.