Joomla Development Firms in Ukraine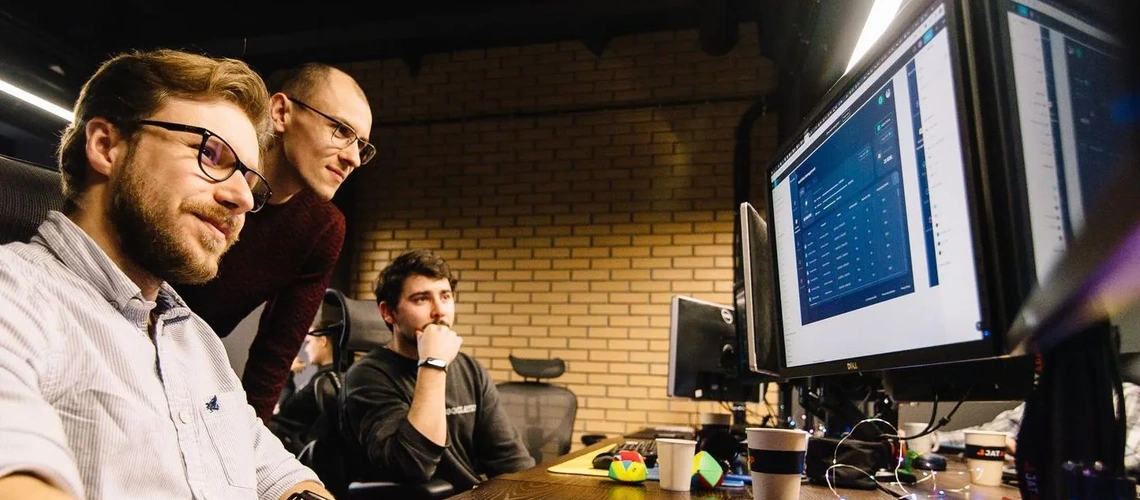 Discover top Joomla development companies in Ukraine, where skilled professionals create and shape your digital presence through versatile and cost-effective solutions. In this category, you'll find a curated selection of industry-leading firms offering exceptional expertise in developing custom modules, plugins, extensions, templates and more to elevate your online presence on the powerful Joomla platform. Explore these cutting-edge organizations committed to delivering outstanding results tailored specifically for your business needs.
(i) Related tech terms: Joomla Template, Module, Component, Plugin, SQL, MVC, SEF URLs, FTP, PHP, HTML/CSS.
Featured Websites
🥇 Looking for quality Joomla freelancers? Look no further than Fiverr! Our freelance services marketplace is home to thousands of skilled professionals who can help you with everything from customizing your website to troubleshooting technical issues. Whether you need a one-time project or ongoing support, we've got the talent and expertise you're looking for. So why wait? Visit Fiverr.com today and hire the best Joomla freelancers around!
How to choose the right firm?
When choosing a Joomla development company, it is important to look for a company that has experience in developing websites with the Joomla platform and can provide a tailored solution for your specific needs.
Additionally, look for companies that offer quality customer service and have a good reputation in the industry.
Five questions you should ask Joomla developer(s) before the hire
What experience do you have working with Joomla?
What have been some of your favorite Joomla projects and why?
What tips or tricks have you learned to make working with Joomla easier?
Can you describe the process you use when building a website with Joomla?
What challenges have you encountered when working with Joomla?
👋 A lot of companies to analyse? Let us help you to select the trustful service provider!
Technologies that may replace Joomla
Thinking of other choices (alternatives) may be a decent thought:
WordPress: An open source content management system (CMS) with a wide range of features and customization options.
Drupal: An open source CMS with advanced features and a highly customizable architecture.
Magento: An open source e-commerce platform with powerful features and scalability.
Hire Ukrainian Joomla Engineers
WeDevelop is a reliable and professional team of experts with years of experience in the field of Joomla development. With their expertise and knowledge in the field, they can provide you with the best possible solutions for your business.
Top locations: Kyiv, Lviv, Kharkiv, Dnipro, Odesa, Zaporizhzhia, Vinnytsia, Khmelnytskyi, Ivano-Frankivsk.
The cost of Joomla development services in Ukraine varies widely and depends on the complexity of the project, the size of the team, and the length of the project. Generally, the hourly rate for Joomla development ranges from $18 to $50 per hour. For a more detailed quote, it is best to contact a Joomla development agency in Ukraine to get an accurate assessment of the project.
Future Trends
The future of Joomla looks bright with the release of version 4.0, which promises to be more powerful and flexible than ever before.
With a focus on modernizing the user interface and streamlining workflows for developers, Joomla is positioning itself as an ideal platform for building dynamic websites and collaborative online communities. While there are other competing CMSs out there like WordPress or Shopify in ecommerce, CROss will continue its support towards maintaining it's integrity especially as one of the earliest driving force behind open source content management systems (CMS).