JIRA Development Firms in Ukraine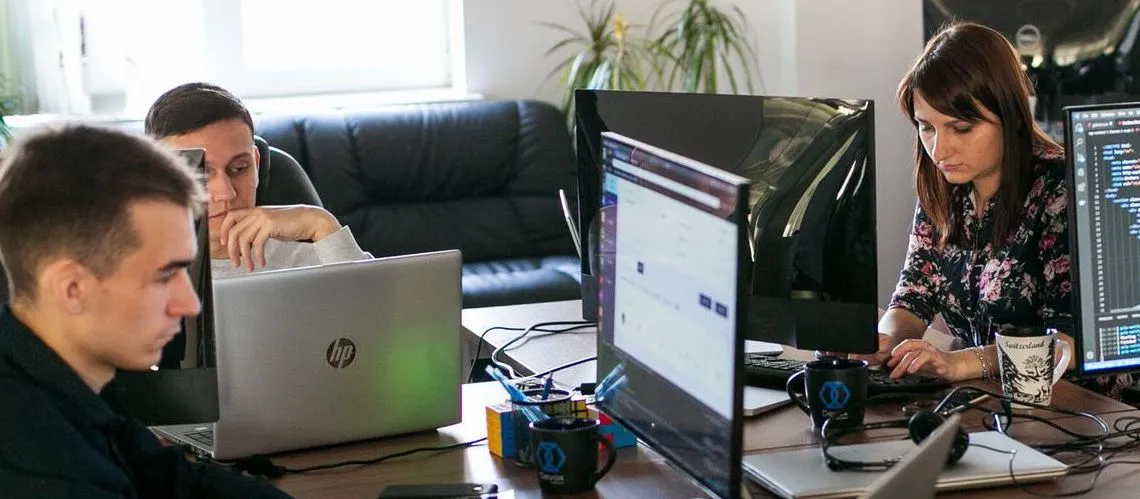 Discover top JIRA development companies in Ukraine that offer expertise in Atlassian tools and technologies. These skilled teams specialize in creating custom solutions, automating workflows, configuring projects, developing plugins and integrating JIRA with your existing systems to cater to your organization's unique requirements. Enhance collaboration, track progress effectively and streamline project management by partnering with the leading Ukrainian JIRA professionals today!
(i) Related tech terms: Projects, Issues, Epics, Versions, Components, Sub-tasks, Workflows, Boards, Filters, Dashboards, Plug-ins, Custom fields, Resolution types, Security levels.
Featured Websites
🥇 Attention all JIRA users! Need help with custom workflows, integrations, or configuration? Look no further than Fiverr.com's pool of expert JIRA freelancers. With affordable prices and quick turnaround times, you'll never have to worry about getting stuck in a backlog again. Hire now and streamline your development process today!
How to choose the right firm?
The right JIRA development company should have a proven track record of successful JIRA implementations, a knowledgeable team that is comfortable working with JIRA, and the ability to customize and integrate JIRA with other systems.
Additionally, the company should be transparent in their pricing and offer reasonable turnaround times.
Typical Projects
Five questions you should ask JIRA developer(s) before the hire
What experience do you have developing applications for JIRA?
Describe any integrations with other software or services you have implemented in JIRA.
What strategies have you used to ensure the performance and scalability of a JIRA application?
What have been the greatest challenges you have faced while developing with JIRA?
How do you debug and troubleshoot JIRA applications?
👋 A lot of companies to analyse? Let us help you to select the trustful service provider!
Technologies that may replace JIRA
Thinking of other choices (alternatives) may be a decent thought:
Asana: A cloud-based project management and collaboration tool designed to help teams organize, track, and manage their work.
Trello: A web-based project management and collaboration tool that uses a Kanban-style board to help teams organize and track their work.
Basecamp: An online project management and collaboration tool that helps teams stay organized, communicate, and manage their projects.
Hire Ukrainian JIRA Engineers
Ukraine boasts a large and experienced pool of IT professionals, and its cost-effective labor market makes it ideal for companies looking to save money while still getting high quality services. Ukraine's fast-growing technology sector is also a major plus, with its growing list of IT and software development companies providing top-tier services.
Top locations: Kyiv, Lviv, Kharkiv, Dnipro, Odesa, Zaporizhzhia, Vinnytsia, Khmelnytskyi, Ivano-Frankivsk.
The rates for JIRA development in Ukraine vary depending on the complexity of the project and the developer's experience. Generally speaking, the rate range is between $15 and $50 an hour. Some developers may charge more if they are more experienced or if the project is particularly complex.
Future Trends
As one of the most widely-used project management solutions on the market, JIRA has a bright future ahead.
Some advancements include incorporating machine learning and AI functionalities to aid in predicting workflow issues or recommending changes, more automation for streamlined processes, allowing for even greater integration capabilities with other tools and platforms alongside continuing maintenance updates that ensure optimal functionality. These improvements will reinforce its position as an innovative solution while helping organizations become more efficient than ever before.