JBoss Development Firms in Ukraine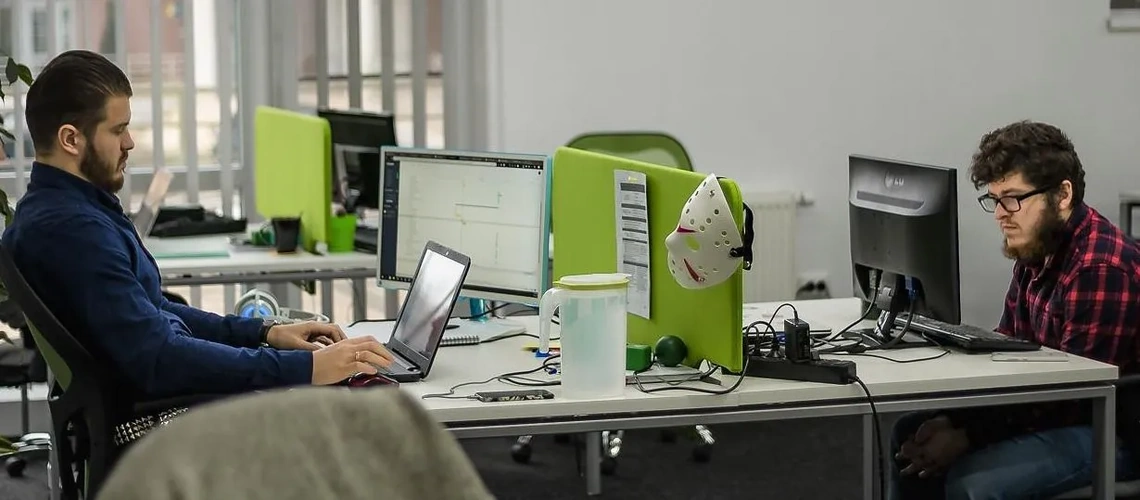 Explore the top JBoss Development Companies in Ukraine, known for their expertise in delivering innovative and cutting-edge solutions. These companies specialize in providing robust, feature-rich applications using the highly versatile JBoss Enterprise Application Platform (EAP). With a rich pool of experienced professionals and customer-centric approach, these Ukrainian firms ensure that your organization benefits from world-class software tailored to meet your unique business requirements. Dive into this curated list to find your ideal technology partner now!
(i) Related tech terms: JBoss Application Server, JBoss EAP, WildFly, Java EE, Enterprise JavaBeans (EJB), JBoss AS Clustering, HA-JNDI, JBoss Web Framework Kit, JBoss Seam, JBoss Hibernate, JBoss Security.
Featured Websites
🥇 Looking for a JBoss expert to help with your project? Look no further than Fiverr! Our platform connects you with talented freelancers who can handle everything from installation and configuration to customization and maintenance. With affordable prices, fast turnaround times, and top-notch quality, Fiverr is the go-to destination for all things JBoss-related. Hire a freelancer today and see how easy it is!
Kyiv
|
|
Vladimir Lebedev
Triangu is an international consulting company specialising in DevOps, Cloud infrastructure and tailored solutions, as well as providing professional service...
P-Product is a leading software development and consulting company, offering software development, technical support, IT-consulting, remote administration, a...
How to choose the right firm?
The right JBoss development company should have a track record of successful projects, a strong technical team, and experience in the JBoss platform.
Additionally, they should have clear communication and customer service, as well as a competitive price range.
Five questions you should ask JBoss developer(s) before the hire
What experience do you have developing and deploying applications on JBoss?
What challenges have you faced while working with JBoss and how did you overcome them?
What tips or advice would you give to someone just starting out with JBoss?
Have you implemented any customizations or optimizations to JBoss?
How comfortable are you with writing code for JBoss applications?
👋 A lot of companies to analyse? Let us help you to select the trustful service provider!
Technologies that may replace JBoss
Thinking of other choices (alternatives) may be a decent thought:
WildFly: A lightweight, open-source Java EE application server from the JBoss community.
Apache Tomcat: An open-source Java servlet container and web server.
Jetty: An open-source HTTP server and servlet container written in Java.
Hire Ukrainian JBoss Engineers
With experienced professionals, cost-effective pricing, and fast delivery, these companies can provide a comprehensive solution to any JBoss development project. Whether you need a custom application or a full-scale enterprise solution, Ukrainian JBoss development companies can provide the perfect solution to meet your needs.
Top locations: Kyiv, Lviv, Kharkiv, Dnipro, Odesa, Zaporizhzhia, Vinnytsia, Khmelnytskyi, Ivano-Frankivsk.
The rates for JBoss development in Ukraine vary depending on the specific services the company provides. Generally, companies in Ukraine charge an hourly rate between $20 to $50 depending on the complexity of the task. Additionally, some companies offer a fixed-price project rate depending on the scope and size of the project.
Future Trends
The future of JBoss remains bright as it continues to be a popular choice for enterprises seeking robust, scalable and flexible solutions.
As open-source software gains increasing momentum in the industry, with more businesses adopting container-based architecture principles and microservices-driven development environments, JBoss holds its ground by offering reliable support through professional subscriptions service from RedHat. The community around the platform also contributes significantly to driving innovation while maintaining compatibility with various programming languages like Java EE, JavaScript, HTML5 and AngularJS frameworks among others.