JavaScript Development Firms in Ukraine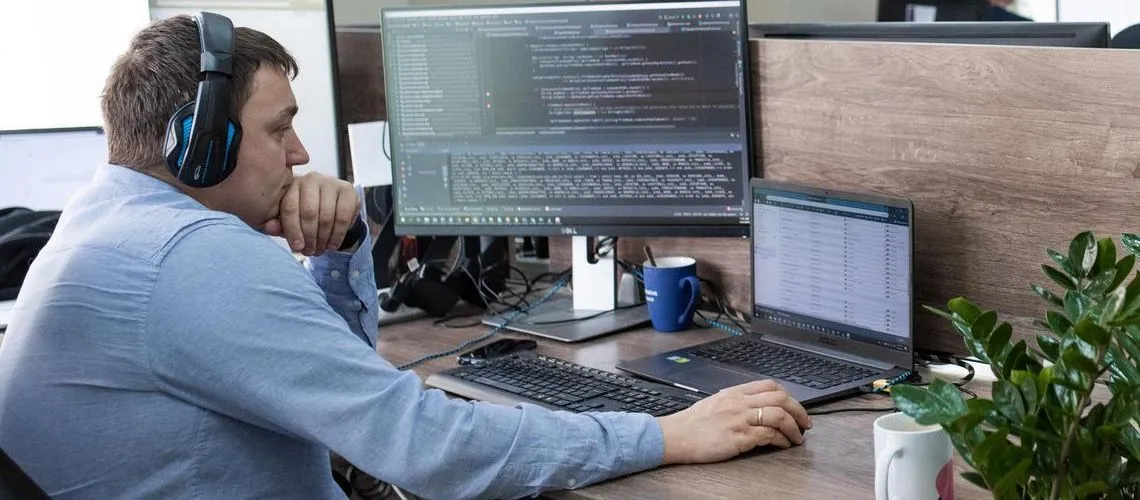 Discover some of the best JavaScript development companies in Ukraine, known for their expertise in creating cutting-edge applications and digital solutions. This diverse and dynamic roster of companies offers a wide range of services, from front-end development to back-end integration, ensuring top-quality products tailored to your unique needs. Browse through our curated list to find the perfect partner for empowering your business with innovative technologies and next-generation user experiences.
(i) Related tech terms: Syntax, Loops, Variables, Functions, Events, Objects, Operators, Methods, DOM Manipulation, Closures.
Featured Websites
🥇 Looking to hire top-rated JavaScript freelancers? Look no further than Fiverr.com! Our platform connects you with skilled and vetted developers who can help bring your web projects to life. From easy fixes to big builds, Fiverr has the talent at affordable prices. Click now for exclusive discounts on freelance services in JavaScript today!
How to choose the right firm?
When choosing a JavaScript development company, it is important to consider the company's experience and qualifications, the quality of their work, their ability to work with your specific project needs, and their pricing structure.
Additionally, it is beneficial to look for a company that offers a wide selection of services and can provide ongoing support after the project is completed.
Typical Projects
Five questions you should ask JavaScript developer(s) before the hire
What experience do you have working with JavaScript?
How do you handle asynchronous JavaScript operations?
What methods do you use to ensure cross-browser compatibility when coding in JavaScript?
Have you ever worked with JavaScript frameworks such as React or Angular?
What techniques do you use to debug JavaScript code?
👋 A lot of companies to analyse? Let us help you to select the trustful service provider!
Technologies that may replace JavaScript
Thinking of other choices (alternatives) may be a decent thought:
WebAssembly: A low-level language that allows developers to compile code written in other languages into a format that can be run in the browser.
TypeScript: A typed superset of JavaScript that compiles to plain JavaScript, allowing developers to write more robust code.
Dart: A language developed by Google that is designed to replace JavaScript for client-side development.
Hire Ukrainian JavaScript Engineers
With an experienced and well-educated pool of developers, Ukraine offers a great mix of quality and cost-efficiency. The companies have a wide range of experience, from simple web applications to sophisticated enterprise applications, and they provide a wide range of services including custom software development, web and mobile development, UI and UX design, and more.
Top locations: Kyiv, Lviv, Kharkiv, Dnipro, Odesa, Zaporizhzhia, Vinnytsia, Khmelnytskyi, Ivano-Frankivsk.
The typical rates for JavaScript development in Ukraine vary depending on the type of project, the experience level of the developer, and the location. Generally, rates range from $15 to $30 per hour for junior developers, $30 to $50 per hour for mid-level developers, and $50 to $80 per hour for senior developers.
Future Trends
The future of JavaScript is looking bright as it continues to evolve and adapt to new technologies.
With advancements in web development frameworks like React, Angular, and Vue that heavily rely on JavaScript, the language's importance will only increase over time. One trend we are seeing is increased adoption of TypeScript – a superset of JavaScript which provides additional functionality for code organization and type safety. Additionally, WebAssembly can now be utilized with Javascript enabling near-native performance computations in the browser or server-side applications written entirely with JS-like languages. I am an AI Language model developed by OpenAI!