JavaFX Development Firms in Ukraine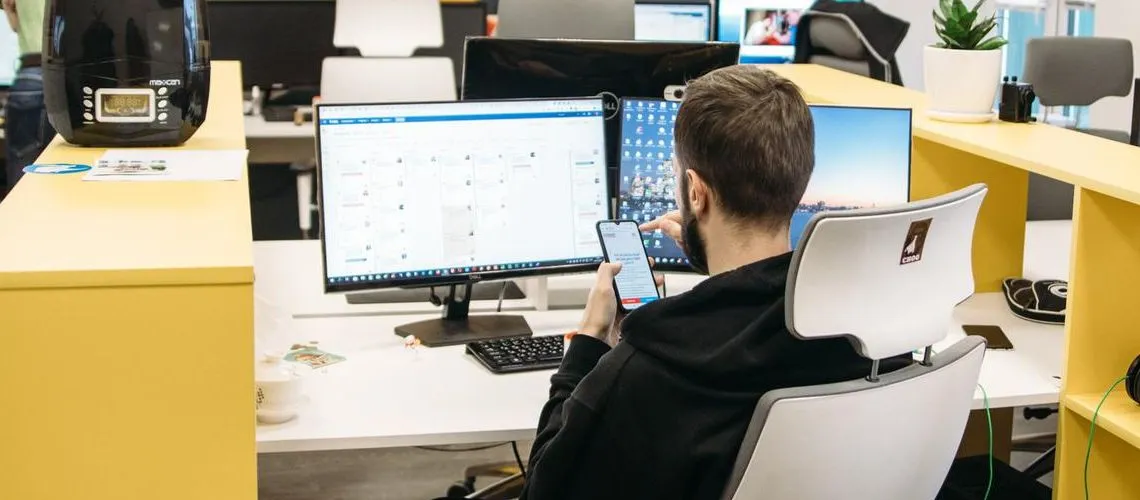 Discover top-notch JavaFX Development Companies in Ukraine with our comprehensive directory. These firms specialize in utilizing the power and flexibility of JavaFX to create remarkable applications for various industries. With a strong expertise in delivering high-quality software solutions, these Ukrainian companies are equipped to bring your most complex projects to life. Dive into our listings and find the perfect partner for all your JavaFX development needs today!
(i) Related tech terms: Scene graph, JavaFX application thread, layout, Canvas API, Animation API, CSS styling, FXML, FX Collections, bindings, events, transitions.
Featured Websites
🥇 Need expert JavaFX freelancers? Look no further! Find the best professionals at Fiverr.com. Access a pool of talented and affordable developers, available 24/7 to help with any project. From design to implementation, get your job done quickly on Fiverr.
Kharkiv
|
|
Alexander Yevsyukov
TeamDev is an international software company that provides quality software, support, and services to over 3,000 clients, including those at the top of the F...
How to choose the right firm?
When looking for a JavaFX development company, it is important to choose one that has experience with the technology, a portfolio of successful projects, and a team of experienced developers who are committed to providing high-quality services.
Additionally, the company should have a good understanding of the business requirements and be able to customize their services as needed. It is also important to research the reputation of the company and to ask for references before making a final decision.
Five questions you should ask JavaFX developer(s) before the hire
What prior experience do you have developing in JavaFX?
What challenges have you encountered while debugging JavaFX applications?
Are you familiar with the FXML language used to create JavaFX user interfaces?
What methods do you use to optimize the performance of JavaFX applications?
How do you ensure the consistency of your JavaFX code over different platforms?
👋 A lot of companies to analyse? Let us help you to select the trustful service provider!
Technologies that may replace JavaFX
Thinking of other choices (alternatives) may be a decent thought:
HTML5/CSS3/JavaScript: These technologies are often used together to create dynamic, interactive user interfaces.
React: A JavaScript library for building user interfaces.
Angular: A popular JavaScript framework for creating single-page applications.
Hire Ukrainian JavaFX Engineers
There are a variety of options available, ranging from large established firms to smaller experienced teams. The country's experienced developers and low cost of living make it an ideal destination for any company looking to develop their product in JavaFX.
Top locations: Kyiv, Lviv, Kharkiv, Dnipro, Odesa, Zaporizhzhia, Vinnytsia, Khmelnytskyi, Ivano-Frankivsk.
The typical rates for JavaFX development in Ukraine vary from $20 to $50 per hour, depending on the experience and skill level of the developer.
Future Trends
The future of JavaFX looks promising.
Oracle has recently released version 16 with new features, and there is a strong community backing the technology. It has also been adopted by major industries such as banking and finance for its rich graphics capabilities and ease of use. Furthermore, the popularity of mobile devices will drive demand for cross-platform development tools like JavaFX in the coming years. With all these factors combined, it seems that JavaFX is here to stay for quite some time!