iOS Development Firms in Ukraine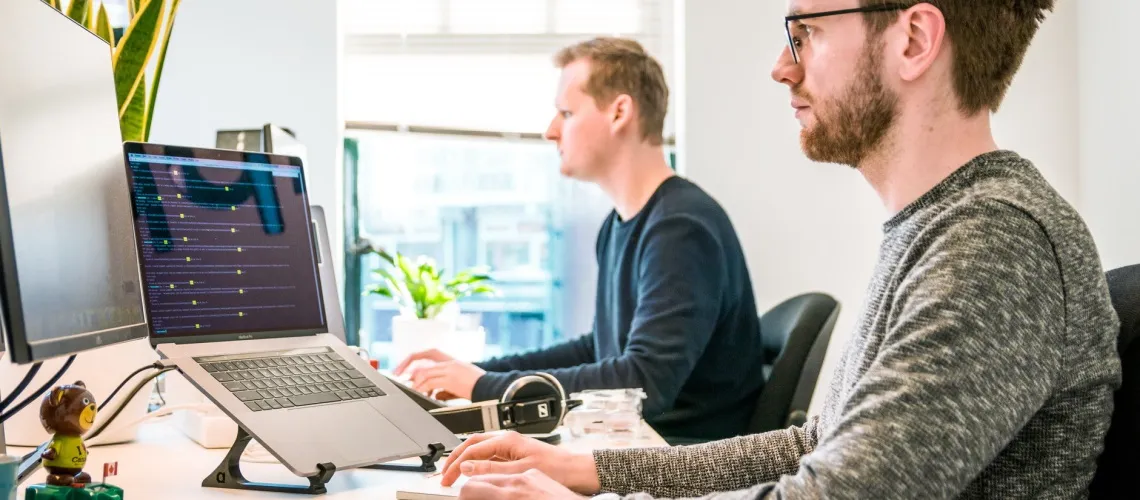 Explore the top iOS Development Companies in Ukraine, known for their expertise in crafting innovative mobile applications that captivate users. Boasting exceptional design and technical capabilities, these firms have delivered groundbreaking solutions to clients worldwide. Browse through our curated list of Ukrainian agencies adept at transforming your ideas into functional, reliable and visually appealing iOS apps tailor-made to suit your business objectives.
(i) Related tech terms: Objective-C, Cocoa Touch, Xcode, Swift, MVC, UIKit, Core Data, Core Animation, Core Graphics.
Featured Websites
🥇 Looking for skilled iOS freelancers? Look no further than Fiverr! Our freelance services marketplace provides a wide selection of expert professionals specializing in developing apps for iPhones, iPads and more. Get high-quality results at affordable prices with Fiverr today. Hire an expert iOS freelancer now!
How to choose the right firm?
When choosing an iOS development company, look for a team that has a proven track record of successful mobile projects, is experienced in the latest technologies and frameworks, understands your specific business needs and goals, and can provide cost-effective solutions.
Additionally, look for an iOS development company that offers a range of services, including design, development, testing, and maintenance.
Typical Projects
Five questions you should ask iOS developer(s) before the hire
What experience do you have developing iOS applications?
How familiar are you with Swift and Objective-C?
Are you familiar with UI/UX design principles for iOS apps?
What challenges have you faced when developing iOS applications?
Have you worked with Apple's frameworks such as Cocoa and Cocoa Touch?
👋 A lot of companies to analyse? Let us help you to select the trustful service provider!
Technologies that may replace iOS
Thinking of other choices (alternatives) may be a decent thought:
Android: An open-source mobile operating system developed by Google.
Windows Phone: A mobile operating system developed by Microsoft.
BlackBerry OS: A mobile operating system developed by BlackBerry.
Hire Ukrainian iOS Engineers
Their highly skilled and experienced professionals are capable of delivering quality solutions that meet the needs and expectations of their customers. They have an excellent track record of success, and their commitment to providing reliable and quality product and services make them an attractive choice for businesses looking for iOS development in Ukraine.
Top locations: Kyiv, Lviv, Kharkiv, Dnipro, Odesa, Zaporizhzhia, Vinnytsia, Khmelnytskyi, Ivano-Frankivsk.
The typical rates for iOS development in Ukraine range from $20 to $50 per hour, depending on the experience of the developers and the complexity of the project. Some companies may charge more for very complex projects.
Future Trends
The future of iOS looks bright as Apple continues to develop new features and improvements for its operating system.
With the release of iOS 15, users can expect enhancements in communication with advanced FaceTime capabilities and redesigned notifications. As Apple also focuses on privacy and security measures, it's likely that we'll see further developments towards protection against data breaches. The integration of machine learning is also expected to evolve allowing more personalized experiences despite continued debate over Siri's ability compared to competitors such as Google Assistant or Amazon Alexa.