Ionic Development Firms in Ukraine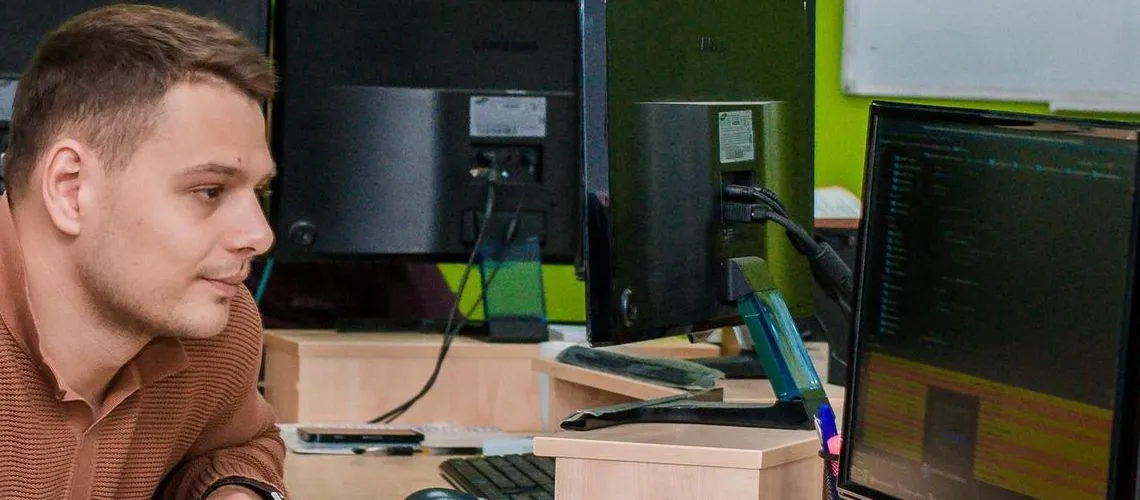 Explore our curated list of top Ionic Development Companies in Ukraine, showcasing their expertise in creating cutting-edge mobile applications using the powerful Ionic framework. These companies are known for delivering cross-platform app solutions that offer a native-like experience across different platforms while ensuring seamless functionality and intuitive user interfaces. Dive into this dynamic ecosystem to find your ideal partner for creating robust and feature-rich apps tailored to fit your specific needs!
(i) Related tech terms: Ionic Framework, AngularJS, Cordova, Node.js, TypeScript, SASS, Gulp.
Featured Websites
🥇 Need to build a mobile app? Hire top-rated Ionic freelancers on Fiverr! Get responsive and feature-rich applications at an affordable price. With expert developers from around the world, you can bring your vision to life in no time. Start today and take advantage of Fiverr's secure payment system for total peace of mind.
How to choose the right firm?
When choosing an Ionic development company, it's important to consider their experience and expertise.
Look for a company that has a proven track record of developing successful Ionic applications and has a deep understanding of the Ionic platform. Additionally, consider their communication style, project management processes, and software development methodology to ensure they are the right fit for your project.
Five questions you should ask Ionic developer(s) before the hire
What experience do you have developing mobile applications with Ionic?
What challenges have you faced while working with Ionic?
How familiar are you with Ionic components, such as Angular and Cordova?
Describe a project you have worked on with Ionic.
How do you manage and deploy Ionic applications?
👋 A lot of companies to analyse? Let us help you to select the trustful service provider!
Technologies that may replace Ionic
Thinking of other choices (alternatives) may be a decent thought:
React Native: A JavaScript library for building native mobile applications using React.
Flutter: A Google-created open-source UI software development kit for creating beautiful, natively compiled applications for mobile, web, and desktop from a single codebase.
NativeScript: A framework for building native iOS and Android apps with JavaScript, TypeScript, or Angular.
Hire Ukrainian Ionic Engineers
With experienced developers and a wide range of services, Ukrainian Ionic development companies can provide an efficient and cost-effective solution for any type of app development project. With their ability to use the latest technologies and cutting-edge methods, these companies can help businesses stay ahead of the competition and stay ahead in the ever-evolving digital landscape.
Top locations: Kyiv, Lviv, Kharkiv, Dnipro, Odesa, Zaporizhzhia, Vinnytsia, Khmelnytskyi, Ivano-Frankivsk.
The typical rates for Ionic development in Ukraine vary depending on the company, the scope of the project and the experience of the developers. Generally, rates range from $20 to $50 per hour.
Future Trends
The future of Ionic looks bright as it continues to evolve and improve.
With its focus on web technologies such as Angular, React, Vue.js, and TypeScript, Ionic stays relevant by adapting to new trends in the industry. The upcoming release of version 6 promises better performance and features like native scrolling for an even more seamless user experience. Additionally, with the recent acquisition by Appery.io's parent company Exadel Inc., Ionic is poised for even greater growth opportunities. Overall, we can expect continued innovation from this popular hybrid mobile app framework in the years ahead.