InfluxDB Development Firms in Ukraine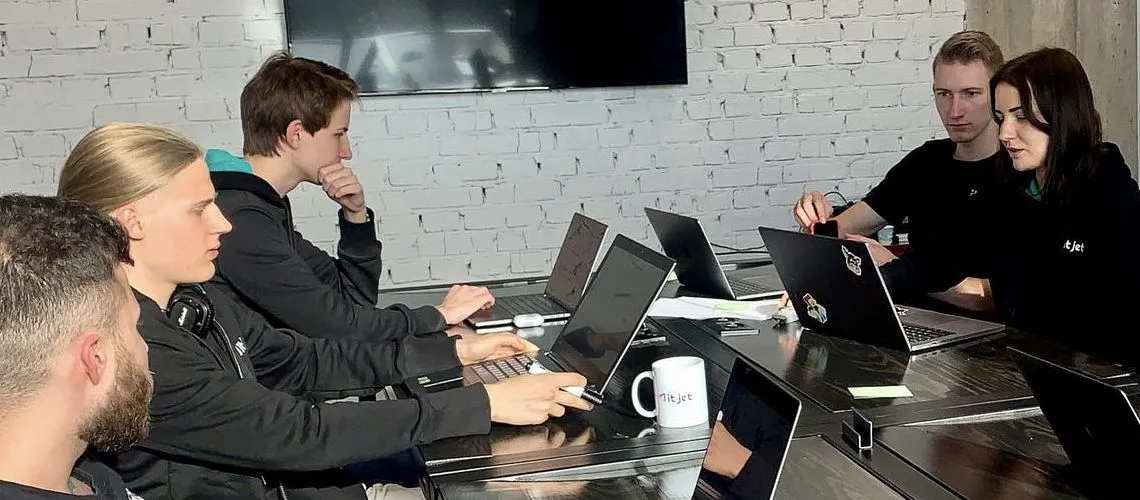 Explore our curated selection of InfluxDB Development Companies in Ukraine, where you can find top-notch experts specializing in utilizing the power of this high-performance time-series database. These companies offer innovative solutions and services for businesses looking to harness real-time analytics and open up new possibilities for growth. Dive into their offerings to discover how they can optimize your data infrastructure and drive better outcomes for your organization.
(i) Related tech terms: Time-series data, TSL, SQL-like query language, line protocol, Shards, Replicas, retention policies, Continuous Queries, Kapacitor.
Featured Websites
🥇 Ready for data management that scales? Look no further than Fiverr's InfluxDB freelancers. Whether you need custom dashboards, migrations or monitoring solutions – our vetted experts have got you covered. Hit the ground running with reliable results and unbeatable value, only on Fiverr.
How to choose the right firm?
When choosing an InfluxDB development company, it's important to consider the company's experience, expertise, and track record of successful projects.
Look for a company that has a good understanding of the technology and has a long history of delivering successful projects on time and within budget. Additionally, make sure that the company offers ongoing support, and that they have a team of experienced developers available to help with any problems that may arise.
Five questions you should ask InfluxDB developer(s) before the hire
What experience do you have building applications with InfluxDB?
How have you designed an InfluxDB data model to meet the needs of an application?
How familiar are you with InfluxQL and the query language used with InfluxDB?
What strategies have you employed to maximize scalability and performance of InfluxDB applications?
Describe any data integrity or security measures you have taken to secure an InfluxDB system?
👋 A lot of companies to analyse? Let us help you to select the trustful service provider!
Technologies that may replace InfluxDB
Thinking of other choices (alternatives) may be a decent thought:
TimescaleDB: An open-source time-series database optimized for fast ingest and complex queries.
CrateDB: An open-source distributed database for real-time analytics and applications.
Apache Druid: An open-source distributed data store for real-time analytics.
Hire Ukrainian InfluxDB Engineers
With a high level of technical expertise and a low cost of labor, Ukraine has the potential to become a major hub for InfluxDB development projects. Many Ukrainian companies have already started offering InfluxDB development services, and the trend is only set to increase.
Top locations: Kyiv, Lviv, Kharkiv, Dnipro, Odesa, Zaporizhzhia, Vinnytsia, Khmelnytskyi, Ivano-Frankivsk.
The typical rates companies charge for InfluxDB development in Ukraine vary greatly depending on the company, project scope and complexity, and other factors. Generally, companies charge hourly rates ranging from $20 to $90 per hour. Some companies may also offer fixed-price projects.
Future Trends
The future of InfluxDB looks promising as it is becoming the go-to database for time series data.
With features such as high availability, scalability, and easy integration with other tools, it has gained popularity in industries like finance, IoT and more. It also offers a cloud-based solution that simplifies usage further. As businesses continue to rely on real-time insights from their data, InfluxDB's capabilities make it likely that we will see increased adoption of this technology in the coming years.