Hyperledger Development Firms in Ukraine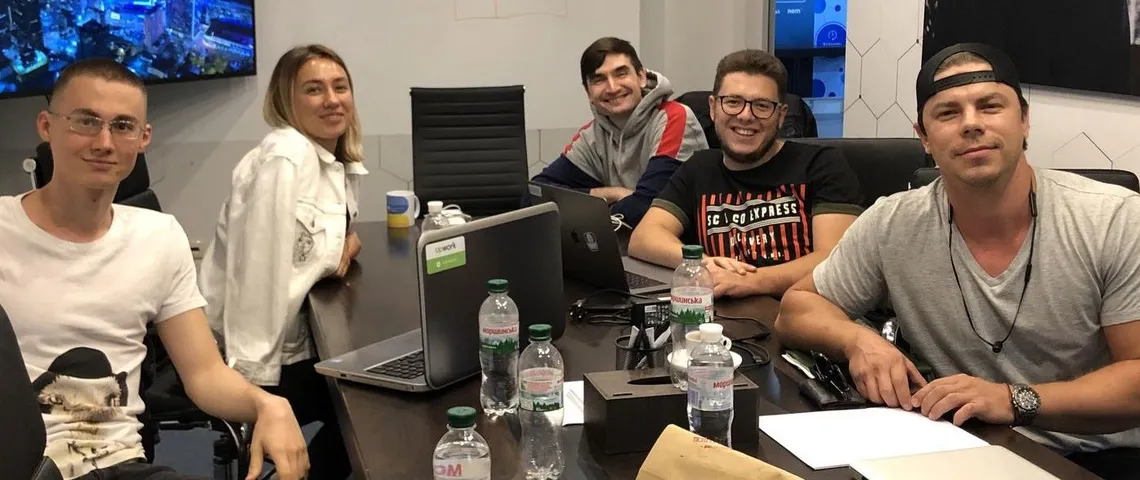 Explore our comprehensive list of Hyperledger Development Companies in Ukraine, featuring top-notch organizations specializing in blockchain technology applications. These firms are well-versed in areas such as smart contracts, supply chain management, and identity management. By partnering with one of these esteemed companies, you can leverage their expertise for innovative solutions tailored to your unique business needs while ensuring security and efficiency at the core of your operations.
(i) Related tech terms: Blockchain, smart contract, consensus algorithm, distributed ledger technology, Hyperledger Fabric, Hyperledger Sawtooth, Hyperledger Iroha, Hyperledger Burrow, Hyperledger Caliper.
Featured Websites
🥇 Looking for talented Hyperledger freelancers? Look no further than Fiverr. Our freelance services marketplace connects you with a global network of skilled professionals who can provide top-notch services at affordable prices. From code development to blockchain consulting, our experts have the skills and expertise needed to take your project to the next level. So why wait? Visit us today to find out more about how we can help your business succeed!
How to choose the right firm?
When choosing a Hyperledger development company, it is important to consider the company's experience with Hyperledger, their portfolio of previous projects, their customer service and support, and any additional services they offer.
Additionally, make sure that the team is experienced in developing blockchain-based solutions and that their developers are certified in Hyperledger technologies. Lastly, ensure that the company is transparent about their pricing and timeline for completing the project.
Typical Projects
Five questions you should ask Hyperledger developer(s) before the hire
What experience do you have working with Hyperledger?
What are your thoughts on the performance of Hyperledger?
How do you keep up to date with the changes in Hyperledger technology?
How do you handle debugging issues with Hyperledger?
How have you implemented distributed ledger technology with Hyperledger in the past?
👋 A lot of companies to analyse? Let us help you to select the trustful service provider!
Technologies that may replace Hyperledger
Thinking of other choices (alternatives) may be a decent thought:
Ethereum: An open-source blockchain platform that enables developers to build and deploy decentralized applications.
Quorum: A permissioned blockchain platform developed by JPMorgan Chase that supports private and public networks.
Corda: An open-source distributed ledger platform developed by R3 for financial services.
Hire Ukrainian Hyperledger Engineers
Ukraine is an ideal destination for any business looking for a reliable and cost-effective Hyperledger development partner. With a good selection of experienced Hyperledger developers and a wide range of development services, Ukraine is the perfect place to start your Hyperledger development project.
Top locations: Kyiv, Lviv, Kharkiv, Dnipro, Odesa, Zaporizhzhia, Vinnytsia, Khmelnytskyi, Ivano-Frankivsk.
The rates for Hyperledger development in Ukraine vary depending on the company and the scope of the project. Generally, companies charge between $25 and $50 per hour for Hyperledger development in Ukraine.
Future Trends
The future of Hyperledger looks bright as it continues to gain widespread adoption in various industries including finance and healthcare.
With its focus on providing open-source blockchain technology solutions for enterprises, there is potential for even more use cases to emerge over time. As the platform evolves, new features will be added such as scalability improvements and integration with other emerging technologies like IoT devices. Overall, Hyperledger has the potential to revolutionize how businesses operate by providing secure, transparent and efficient solutions.