Hubspot Development Firms in Ukraine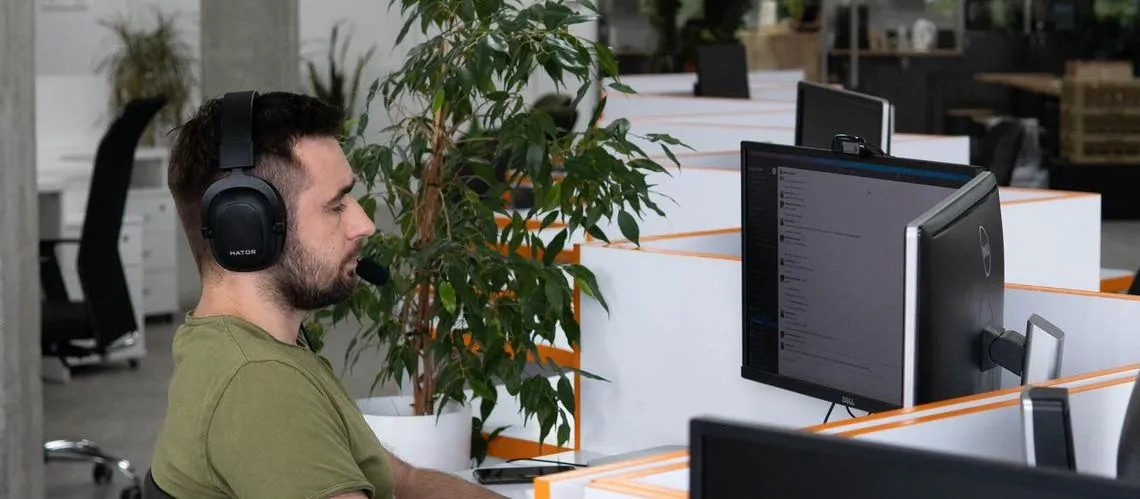 Discover top Hubspot Development Companies in Ukraine that specialize in creating inbound marketing strategies, custom website designs, and CRM integrations for businesses. These professional agencies provide innovative solutions to help you leverage the power of the Hubspot platform, optimize your online presence, and drive growth. Browse through our curated list of talented Ukrainian Hubspot experts committed to delivering exceptional results tailored to your specific needs and objectives.
(i) Related tech terms: CRM, CMS, COS, automation, analytics, marketing automation, workflows, marketing dashboard, contact database, social media tools, web forms, email marketing, SEO.
Featured Websites
🥇 Looking for HubSpot experts? Look no further than Fiverr. Our freelance services marketplace has a wide selection of talented professionals who specialize in all things Hubspot. With affordable prices and quick turnaround times, hiring a HubSpot freelancer on Fiverr is the smartest choice for your business needs! Start today and discover what our freelancers can do for you!
How to choose the right firm?
When choosing a Hubspot development company, it is important to look for one that is experienced and professional, has a good record of successful projects, and offers a comprehensive portfolio of services.
Additionally, you should look for a development company that will provide ongoing support, understands the Hubspot platform, and is able to handle your specific project requirements.
Typical Projects
Five questions you should ask Hubspot developer(s) before the hire
What experience do you have developing applications for Hubspot?
How do you approach integrating Hubspot with other third-party systems?
Could you tell me about a project you have worked on that involved working with Hubspot?
How do you stay up to date on emerging features and capabilities of the Hubspot platform?
What challenges have you faced while working with Hubspot?
👋 A lot of companies to analyse? Let us help you to select the trustful service provider!
Technologies that may replace Hubspot
Thinking of other choices (alternatives) may be a decent thought:
Salesforce: A comprehensive customer relationship management (CRM) platform with a wide range of sales and marketing tools.
Marketo: An automated marketing platform that helps businesses create, execute, and measure effective marketing campaigns.
Pardot: A B2B marketing automation platform designed to help marketers create, deploy, and measure campaigns.
Hire Ukrainian Hubspot Engineers
Companies like SoftServe, Intellias, Relevant Software, and others have extensive experience in Hubspot development, and have a wealth of knowledge and resources to help businesses create their desired solutions. Additionally, the competitive cost of development in Ukraine allows businesses to save money while still getting a top-notch product.
Top locations: Kyiv, Lviv, Kharkiv, Dnipro, Odesa, Zaporizhzhia, Vinnytsia, Khmelnytskyi, Ivano-Frankivsk.
The typical rates for Hubspot development in Ukraine vary based on the scope of the project and the experience of the developer. Generally, companies in Ukraine charge between $25 to $50 per hour for Hubspot development. However, rates can be higher for more experienced developers.
Future Trends
As Hubspot continues to expand its offerings and acquire other companies, it is clear that the future of the company lies in becoming a comprehensive all-in-one platform for digital marketing.
In addition to inbound marketing tools, they now offer sales enablement, customer service software, and even video hosting capabilities. The goal seems to be creating an integrated system where every aspect of a brand's online presence can be managed within one dashboard. It will be interesting to see how Hubspot evolves as it moves closer towards this vision.