Hadoop Development Firms in Ukraine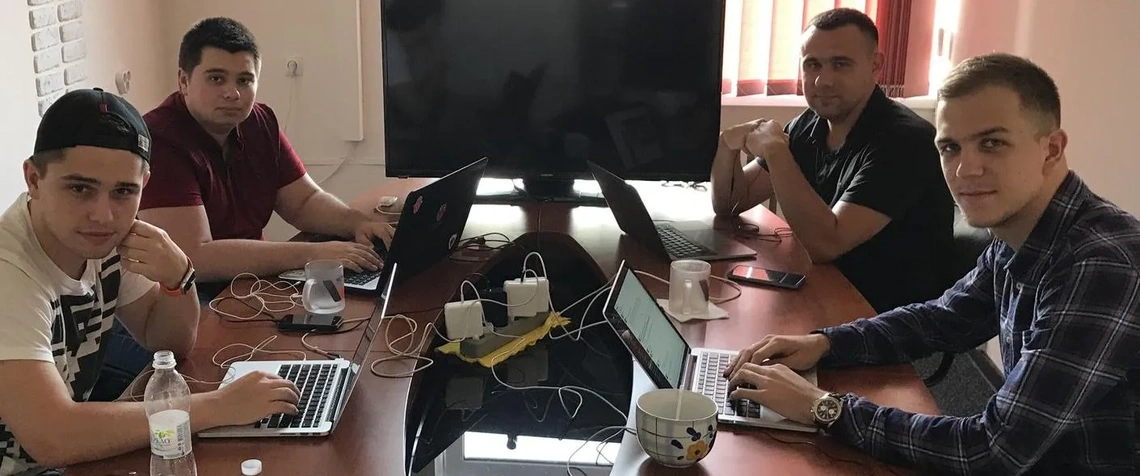 Explore the top Hadoop development companies in Ukraine that offer cutting-edge big data solutions tailored to meet your business needs. These firms specialize in harnessing the power of Hadoop technology to process vast amounts of data, enabling your organization to uncover valuable insights and achieve a competitive advantage. Discover our comprehensive list of trusted partners experienced with customizing and optimizing Hadoop ecosystems for scalability, reliability, and security.
(i) Related tech terms: Distributed File System, MapReduce, HBase, Hive, Pig, YARN, HDFS, Spark, Zookeeper.
Featured Websites
🥇 Looking for top-notch Hadoop freelancers to help you with big data management? Look no further than Fiverr! Our freelance services marketplace offers access to the best and brightest in Hadoop programming at prices that fit any budget. Whether you need assistance analyzing large datasets, optimizing your existing infrastructure, or building a customized solution from scratch, trust Fiverr's community of tech-savvy professionals to deliver amazing results every time. Sign up today and start getting more done with less hassle – only on Fiverr.com!
How to choose the right firm?
When selecting a Hadoop development company, look for a team with strong technical expertise, specialized in big data technologies and with a proven track record of successful project implementations.
Additionally, make sure the company is well-versed in the needs of your particular industry, and has the resources and capacity to handle the project in a timely manner.
Five questions you should ask Hadoop developer(s) before the hire
What experience do you have in working with Hadoop?
How do you ensure data security and integrity on Hadoop?
What is your experience in configuring Hadoop components?
How do you debug and troubleshoot Hadoop clusters?
Have you ever set up and maintained Hadoop clusters?
👋 A lot of companies to analyse? Let us help you to select the trustful service provider!
Technologies that may replace Hadoop
Thinking of other choices (alternatives) may be a decent thought:
Apache Spark: An open-source distributed computing framework designed for fast and flexible data analysis.
Apache Flink: A distributed streaming platform for building real-time data pipelines and applications.
Apache Storm: A distributed, real-time computation system for processing large volumes of data.
Hire Ukrainian Hadoop Engineers
They have experienced professionals who have the knowledge and expertise to create custom solutions that are tailored to your business's requirements. They also have access to the latest technology and tools to ensure that their solutions are up to date and efficient.
Top locations: Kyiv, Lviv, Kharkiv, Dnipro, Odesa, Zaporizhzhia, Vinnytsia, Khmelnytskyi, Ivano-Frankivsk.
Hadoop development rates in Ukraine vary depending on the type of project, size of the team and timeframe. Generally speaking, most Ukrainian development companies offer rates of $25-$35 per hour for Hadoop development services.
Future Trends
The future of Hadoop is promising as it continues to evolve with new technologies and advancements in big data.
While cloud-based solutions are gaining popularity, Hadoop's strength lies in its ability to handle massive amounts of structured and unstructured data across different types of hardware. With the growing demand for real-time insights, we can expect further developments in speed enhancements, security improvements, and integration with other analytical tools.