gRPC Development Firms in Ukraine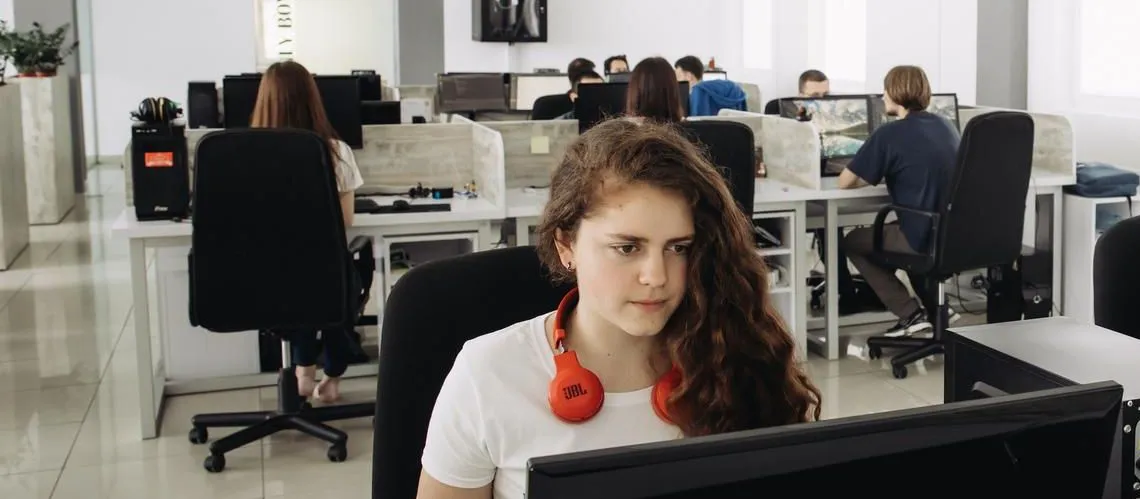 Discover top-notch gRPC development companies in Ukraine, highly skilled and proficient at delivering scalable, high-performance services using the gRPC framework. These organizations excel in building seamless communication platforms that shape modern software solutions, enabling you to achieve efficient system integration and rapid application development. Explore this collection of leading Ukrainian firms to find your ideal technology partner for advancing your business objectives.
(i) Related tech terms: gRPC, Protocol Buffers, HTTP/2, Transport Layer Security, Remote Procedure Calls.
Featured Websites
🥇 Looking for skilled gRPC freelancers? Look no further than Fiverr! Our freelance services marketplace connects you with expert developers ready to take on your projects. From software development and API integration to server-side scripting, our platform makes it easy to find the talent you need – fast. Sign up today and start collaborating with top-rated professionals from around the world!
Kharkiv
|
|
Alexander Yevsyukov
TeamDev is an international software company that provides quality software, support, and services to over 3,000 clients, including those at the top of the F...
How to choose the right firm?
When choosing a gRPC development company, start by looking for companies that specialize in gRPC development.
Research their experience and portfolio of gRPC projects to ensure they have the expertise and resources to handle your project. Ensure they have a good reputation for delivering on time and on budget. Finally, consider the cost and quality of work they offer.
Five questions you should ask gRPC developer(s) before the hire
What is your experience developing software using gRPC?
What challenges have you faced while working with gRPC?
How have you optimized gRPC for performance?
How do you handle authentication and authorization in gRPC?
How do you handle testing and monitoring of gRPC services?
👋 A lot of companies to analyse? Let us help you to select the trustful service provider!
Technologies that may replace gRPC
Thinking of other choices (alternatives) may be a decent thought:
WebSockets: a bi-directional, full-duplex communication protocol over a single TCP connection.
WebRTC: a real-time communication protocol that enables peer-to-peer communication between browsers and mobile applications.
JSON-RPC: a lightweight remote procedure call protocol that uses JSON to encode messages.
Hire Ukrainian gRPC Engineers
Ukrainian gRPC development companies offer high-quality services at competitive prices, and they have a wide range of experienced professionals who have the expertise necessary to successfully complete any gRPC development project. Furthermore, Ukraine is home to several successful gRPC development companies with a long and successful track record, making it a reliable option for businesses looking to outsource their gRPC development needs.
Top locations: Kyiv, Lviv, Kharkiv, Dnipro, Odesa, Zaporizhzhia, Vinnytsia, Khmelnytskyi, Ivano-Frankivsk.
The typical rates companies charge for gRPC development in Ukraine vary depending on the size and complexity of the project. Generally, rates range from $15 to $50 per hour. Rates can also be negotiated based on the specific requirements of the project.
Future Trends
The future of gRPC looks promising as more and more companies are adopting it for their microservices architecture.
The release of gRPC-web has also made it possible to use gRPC in browser-based applications, which previously was not easy. With features like bidirectional streaming and automatic code generation, developers can expect increased productivity and efficiency when using gRPC in their projects. As the adoption rate continues to grow, we can expect further improvements and updates from the community supporting its development.