GraphQL Development Firms in Ukraine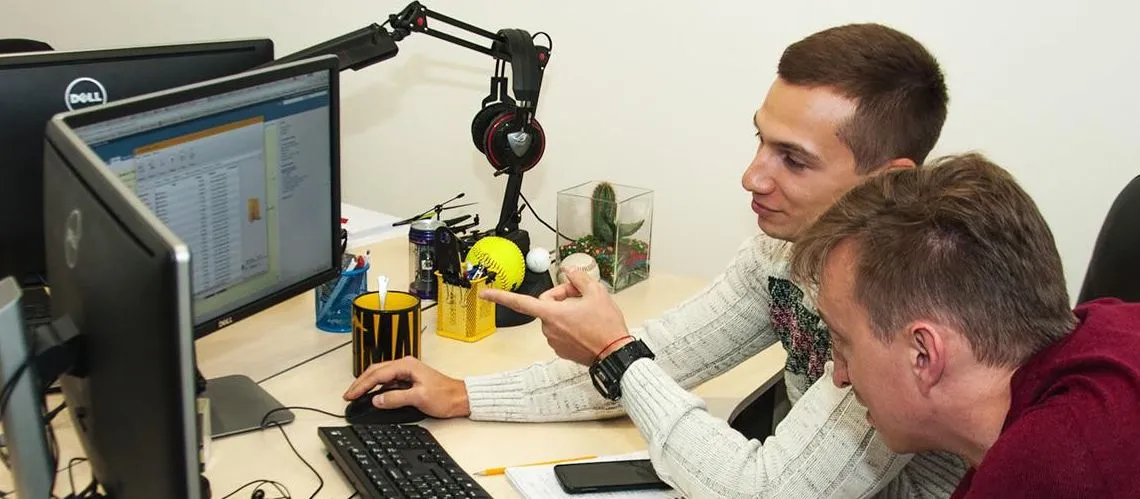 Discover top-notch GraphQL Development Companies in Ukraine, where skilled professionals offer cutting-edge solutions for your needs. This selection of companies features a combination of expertise and innovation to provide superior development services. Their Ukrainian roots deliver immense value through quality work at competitive prices, making these technical teams the ideal partners for businesses seeking powerful yet efficient GraphQL-based applications.
(i) Related tech terms: Schema, Query, Resolver, Mutation, Subscription, Fragment, Directive.
Featured Websites
🥇 Need a GraphQL expert for your project? Look no further! Fiverr has a pool of talented freelancers ready to take on any task. From building APIs and optimizing queries, our verified experts will deliver quality work at affordable rates. Hire today and get started!
How to choose the right firm?
When selecting a GraphQL development company, look for one that has experience in the technologies you are using, understands the specific needs of your project, and has a track record of successful projects in the same domain.
Additionally, make sure the company is transparent about their project management process and communication channels, and that they are willing to work with you to ensure the project is completed on time and within budget.
Five questions you should ask GraphQL developer(s) before the hire
What experience do you have with GraphQL and its related technologies?
How have you implemented GraphQL in projects you've worked on?
What challenges have you faced in working with GraphQL?
What type of testing strategies do you use for GraphQL-based applications?
Do you have any experience with GraphQL subscriptions or live queries?
👋 A lot of companies to analyse? Let us help you to select the trustful service provider!
Technologies that may replace GraphQL
Thinking of other choices (alternatives) may be a decent thought:
REST APIs: Representational State Transfer (REST) APIs use the HTTP protocol to provide a standard way of accessing and manipulating web-based resources.
gRPC: gRPC is a high-performance, open-source universal RPC framework that can run in any environmentIt enables client and server applications to communicate transparently and makes it easier to build connected systems.
Falcor: Falcor is a JavaScript library for efficient data fetchingIt uses a single data graph to represent all of the data in a web application, and is able to retrieve data from multiple sources in a single request.
Hire Ukrainian GraphQL Engineers
From designing and developing robust GraphQL APIs to providing reliable support and maintenance services, these companies have the experience and skills to provide top-level solutions for clients. With the help of their experienced staff and advanced technologies, they can deliver high-quality services at an economical cost.
Top locations: Kyiv, Lviv, Kharkiv, Dnipro, Odesa, Zaporizhzhia, Vinnytsia, Khmelnytskyi, Ivano-Frankivsk.
The typical rates companies charge for GraphQL development in Ukraine depend on the complexity of the project, the size of the team, and the experience of the developers. Generally, rates range from $30 - $50 per hour for mid-level developers and $50 - $100 per hour for senior developers.
Future Trends
The future of GraphQL looks promising as it continues to gain popularity and support from major tech companies.
With its flexibility, efficiency, and ability to handle complex data queries, more developers are turning towards integrating GraphQL into their projects. Additionally, advancements in tooling and frameworks are expected to make working with GraphQL even easier in the coming years. Overall, the adoption of GraphQL is only going up with a bright future ahead for this query language technology.