Grails Development Firms in Ukraine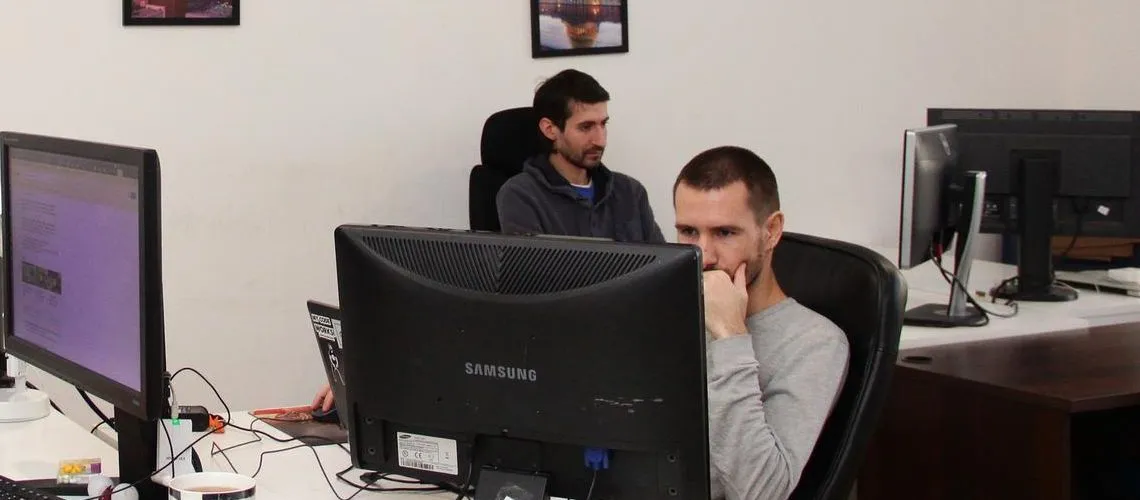 Explore our curated selection of top-notch Grails Development Companies in Ukraine, offering innovative solutions and exceptional services. These companies specialize in leveraging the power of the versatile Grails framework to build high-performance web applications that suit your business requirements. Browse through their profiles to learn more about each company's expertise, projects, and client testimonials. Your search for a reliable partner ends here – let these Ukrainian experts bring your vision to life with ultimate efficiency!
(i) Related tech terms: Groovy, GORM, Grails Tag Library, Grails Object Relational Mapping, Spring Framework, Hibernate, Gradle, Artifactory, Spock, Grails Command Line Interface.
Featured Websites
🥇 Looking for top-notch Grails freelancers? Look no further than Fiverr.com! Our global freelance services platform offers talented and experienced developers who can take your project to the next level. Whether you need help with customizing plugins or building scalable web applications, our experts will deliver fast, affordable solutions that meet your exact requirements. Hire Grails freelancers on Fiverr today and get started on your next success story!
Kyiv
|
|
Vladislav Melanitskiy
ITernal Group is a reliable and reputable IT company established in 2019 through the merging of three individual companies, each with a background in differe...
How to choose the right firm?
When choosing a Grails development company, consider their experience, customer feedback, and portfolio.
Make sure they have a team of experienced developers who are knowledgeable in Grails as well as other related technologies, such as AngularJS and Node.js. Additionally, ensure they have a successful track record of delivering on-time and on-budget projects. Finally, check customer reviews and the quality of their work by reviewing their portfolio.
Five questions you should ask Grails developer(s) before the hire
What experience do you have with Grails development?
What processes do you follow when refactoring a Grails application?
Have you ever worked on a project that used the Grails framework? What did you do and how did it go?
How do you troubleshoot issues with Grails applications?
Are you familiar with any of the Grails testing frameworks such as Geb, Spock, or GUnit?
👋 A lot of companies to analyse? Let us help you to select the trustful service provider!
Technologies that may replace Grails
Thinking of other choices (alternatives) may be a decent thought:
Spring Boot: A Java-based framework for creating microservices and web applications that can be quickly deployed and configured.
Quarkus: A Kubernetes-native Java stack designed for developing cloud-native applications and services.
Micronaut: A modern, JVM-based, full-stack framework for building modular, easily testable microservice and serverless applications.
Hire Ukrainian Grails Engineers
Their expertise and commitment to quality make them a great choice for those looking for a reliable and cost-effective provider of Grails development services. With their excellent customer service, experienced and knowledgeable team, and competitive prices, Ukrainian Grails development companies are a great option for businesses looking for reliable Grails development services.
Top locations: Kyiv, Lviv, Kharkiv, Dnipro, Odesa, Zaporizhzhia, Vinnytsia, Khmelnytskyi, Ivano-Frankivsk.
The typical rate for Grails development in Ukraine varies depending on the experience of the developer, the complexity of the project, and the duration of the project. However, on average, companies in Ukraine charge between $20-50 per hour for Grails development.
Future Trends
The future of Grails looks promising with the recent release of version 4, which brings compatibility with Java 14 and GORM enhancements.
Additionally, there is an active community contributing to the development and maintenance of the framework. The upcoming integration with Micronaut will also bring new capabilities for building microservices using Grails plugins. Overall, Grails continues to evolve as a powerful solution for web application development on top of Spring Boot and other JVM technologies.