Gradle Development Firms in Ukraine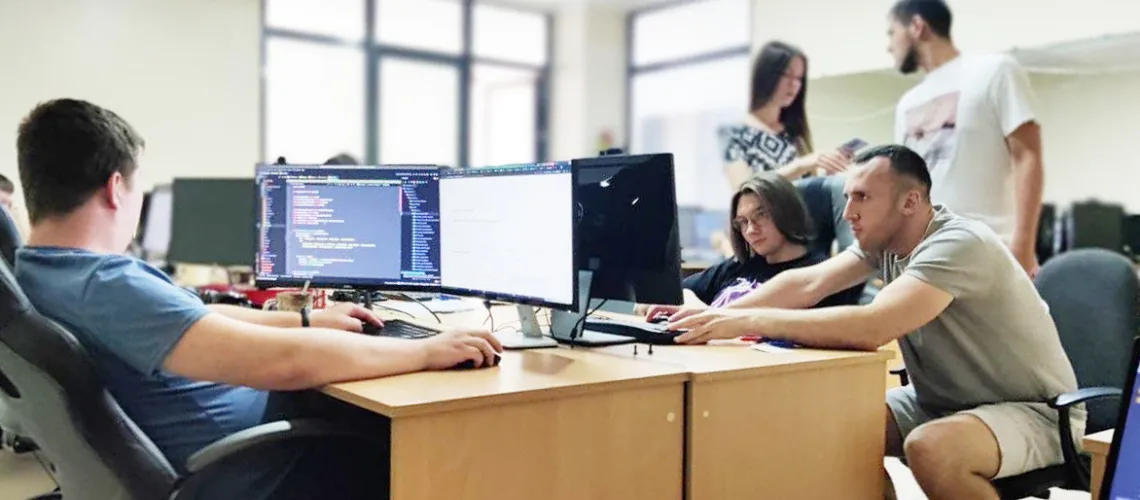 Discover top-notch Gradle Development Companies in Ukraine, proficient in streamlining your software development process with the powerful build automation tool – Gradle. These highly skilled professionals are adept at delivering tailor-made solutions to maximize project efficiency, accelerate deployment and drive innovation within your enterprise. Explore our curated list of leading Ukrainian companies specializing in Gradle development to find a perfect partner for fulfilling your business goals.
(i) Related tech terms: Task, Plugin, Dependency, Build Scripts, Build Types, Source Sets, Groovy DSL, Task Graphs, Incremental Builds.
Featured Websites
🥇 Looking for the best Gradle freelancers to help build your projects? Check out Fiverr! Our freelance services marketplace connects you with top talent worldwide who specialize in every corner of software development. Whether it's Gradle configuration, plugin development, or even CI/CD setup – we have the expertise and resources necessary to get the job done right. So why wait? Sign up today and start working with a trusted professional on your next project!
Lviv
|
|
Ruslan Zakharchenko
Edvantis is a trusted software engineering company, with 16+ years of experience and 400+ successful projects. Our mission is to help you achieve more than j...
How to choose the right firm?
When selecting a Gradle development company, it is important to consider the company's experience, expertise, and portfolio.
Additionally, it is important to research their customer service and communication capabilities and develop a clear understanding of the objectives, timeline, and budget of the project. Finally, make sure to review their customer reviews, testimonials, and references to ensure the company is a good fit for your project.
Five questions you should ask Gradle developer(s) before the hire
What experience do you have with Gradle?
How have you integrated Gradle with other build systems?
How have you used Gradle plugins in your projects?
How have you used Gradle to automate the build process?
What are the different types of tasks you have created with Gradle?
👋 A lot of companies to analyse? Let us help you to select the trustful service provider!
Technologies that may replace Gradle
Thinking of other choices (alternatives) may be a decent thought:
Apache Maven: A Java-based tool for project management and build automation.
Bazel: A fast, scalable, multi-language and extensible build system.
Buck: A fast build system developed and used by Facebook.
Hire Ukrainian Gradle Engineers
The country is home to highly-skilled developers and robust infrastructures that support remote development and deliver quality solutions on time and on budget. Ukraine-based Gradle development companies offer reliable solutions that are tailored to individual customer needs.
Top locations: Kyiv, Lviv, Kharkiv, Dnipro, Odesa, Zaporizhzhia, Vinnytsia, Khmelnytskyi, Ivano-Frankivsk.
The typical rates for Gradle development vary depending on a number of factors such as the complexity of the development project, the experience level of the developers, and the duration of the project. Generally, the rates for Gradle development in Ukraine range from $20 to $50 per hour. Rates may be higher or lower depending on the project requirements.
Future Trends
The future of Gradle looks promising as it continues to gain popularity among developers due to its efficient build system.
With constant improvements and updates, it is likely that Gradle will become increasingly faster and user-friendly, allowing for greater ease in managing projects of all kinds. Additionally, the rise of cloud computing may mean even more integrations with powerful tools like AWS Lambda or Google Cloud Functions which can only further enhance its capabilities. Overall, the foreseeable horizon for Gradle seems bright indeed!