Google Cloud Development Firms in Ukraine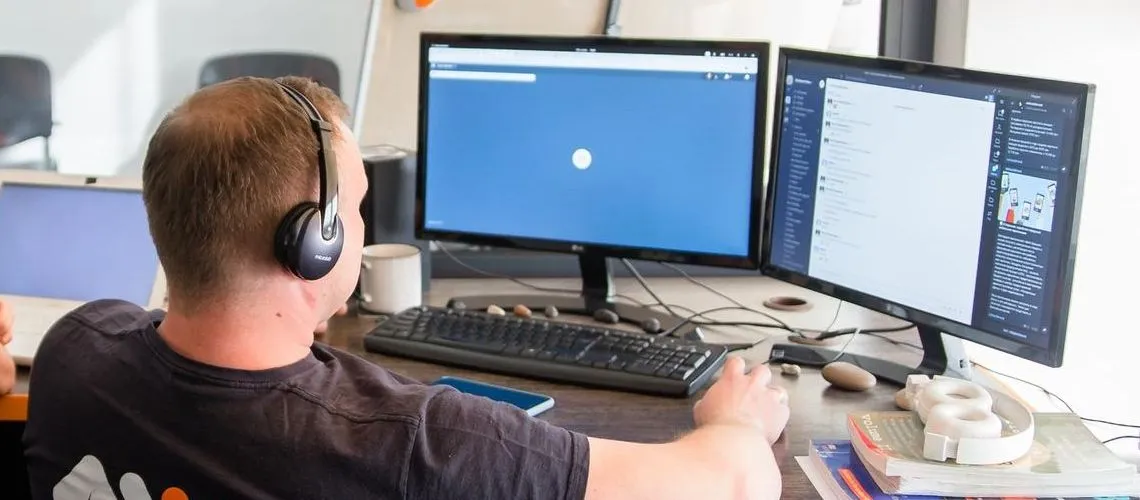 Explore our curated list of Google Cloud Development Companies in Ukraine, featuring top-notch teams that specialize in leveraging the power and flexibility of this platform. These experts provide a wide range of services, including cloud architecture design, infrastructure management, data analytics solutions, and application development to empower businesses with efficient technology stacks. Browse through these distinguished companies to find the perfect partner for your next project!
(i) Related tech terms: Google Cloud Platform, Compute Engine, App Engine, Cloud Storage, Cloud SQL, BigQuery, Cloud Datastore, Cloud Functions, Cloud Spanner, Cloud IAM.
Featured Websites
🥇 Looking for top-notch Google Cloud freelancers? Look no further than Fiverr! With a vast network of talented professionals ready to help with your cloud needs, you're sure to find the perfect match. Plus, our streamlined platform makes it easy and affordable to get started – why wait? Hire a skilled Google Cloud expert today on Fiverr.com!
How to choose the right firm?
When looking for a Google Cloud development company, it is important to research the company's experience and expertise in the Google Cloud environment.
Look for companies that have a track record of successful projects, and make sure they have a deep understanding of the Google Cloud platform and its services. Additionally, be sure to consider the company's customer service capabilities and communication style to make sure they can meet your needs.
Five questions you should ask Google Cloud developer(s) before the hire
What experience do you have working with Google Cloud Platform?
How do you go about troubleshooting issues on Google Cloud Platform?
What is your experience with setting up and configuring Google Cloud services?
How do you ensure the reliability and availability of applications on Google Cloud Platform?
What challenges have you faced when deploying and managing applications on Google Cloud Platform?
👋 A lot of companies to analyse? Let us help you to select the trustful service provider!
Technologies that may replace Google Cloud
Thinking of other choices (alternatives) may be a decent thought:
Microsoft Azure: Microsoft's cloud computing platform, offering a range of services including analytics, storage, networking, and more.
Amazon Web Services (AWS): A cloud computing platform from Amazon, offering a range of services including compute, storage, networking, and more.
IBM Cloud: IBM's cloud computing platform, offering a range of services including analytics, storage, networking, and more.
Hire Ukrainian Google Cloud Engineers
With a wide variety of services and a vast experience in the industry, these companies can provide comprehensive solutions for a wide range of needs. In addition, many of these Ukrainian companies offer competitive pricing and excellent customer service, making them a great option for businesses looking for a reliable and cost-effective partner.
Top locations: Kyiv, Lviv, Kharkiv, Dnipro, Odesa, Zaporizhzhia, Vinnytsia, Khmelnytskyi, Ivano-Frankivsk.
The typical rates for Google Cloud development in Ukraine vary depending on the specific project and the company providing the service. Generally speaking, companies in Ukraine charge between $20 and $50 per hour for Google Cloud development services.
Future Trends
The future of Google Cloud looks promising with the increasing demand for cloud computing solutions.
The company has been investing heavily in expanding its infrastructure, enhancing technological capabilities and acquiring new businesses to offer a more comprehensive suite of services. With these efforts, Google is positioning itself as a strong player in the highly competitive market dominated by Microsoft and Amazon Web Services (AWS). As companies look towards digital transformation, using data to drive their business decisions; this trajectory puts Google on track to become an essential platform for enterprises pursuing growth opportunities through technology transformation initiatives.