Golang Development Firms in Ukraine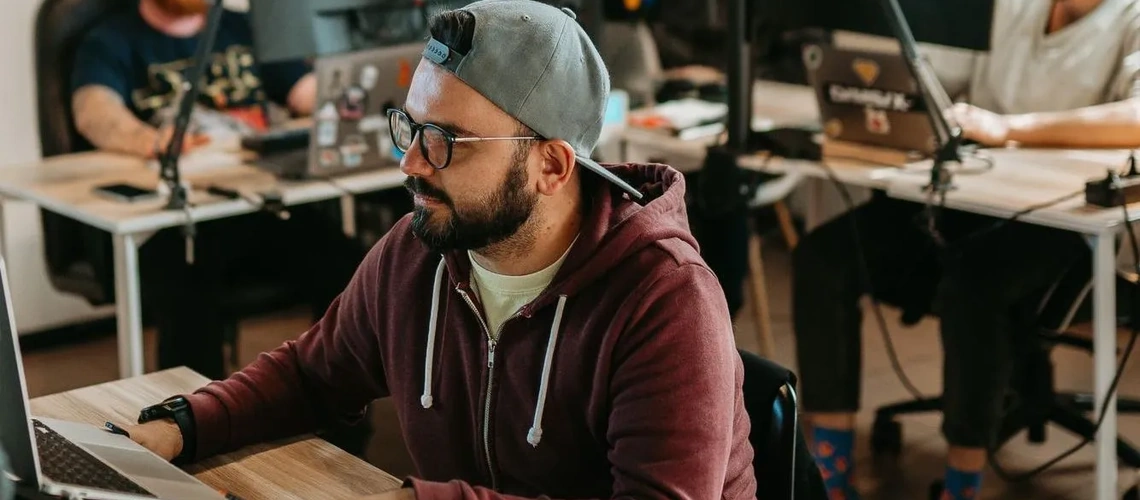 Discover top-notch Golang development companies in Ukraine, handpicked to provide exceptional service and expertise. These companies specialize in creating high-performance, reliable software solutions using the powerful programming language of Go (Golang). Explore our curated list of Ukrainian firms that possess the skills and experience required for successful Golang projects – be it web applications, microservices architecture, or system applications. Find your ideal partner today!
(i) Related tech terms: Go language, Goroutines, Interfaces, Channels, Concurrency, Garbage Collection, Slices, Maps.
Featured Websites
🥇 Looking to hire top-rated Golang freelancers for your project? Look no further than Fiverr! Our open marketplace connects you with skilled professionals who specialize in Go programming language. From building scalable web applications to developing real-time systems, our Golang experts can handle it all. Get started today and take advantage of our affordable rates and speedy turnaround times.
How to choose the right firm?
When choosing a Golang development company, it is important to look for one that has experience in developing software using Golang, as well as a portfolio of successful projects they have completed.
Additionally, it is important to make sure that the company is able to communicate effectively and have a clear understanding of the project's requirements and timeline. Lastly, ensure that the company offers competitive pricing and is willing to work with you to ensure the success of your project.
Typical Projects
Five questions you should ask Golang developer(s) before the hire
What experience do you have with Golang?
How do you use the goroutines in your programming?
How do you set up a development environment for Golang?
What kind of debugging tools do you use for Golang?
What are the advantages and disadvantages of using Golang?
👋 A lot of companies to analyse? Let us help you to select the trustful service provider!
Technologies that may replace Golang
Thinking of other choices (alternatives) may be a decent thought:
Rust: A modern, low-level programming language designed for performance and safety.
Java: A general-purpose, object-oriented programming language.
Python: A high-level, interpreted programming language with dynamic semantics.
Hire Ukrainian Golang Engineers
Ukraine has a large pool of talented engineers, experienced in using the language, and they can provide cost-effective solutions to businesses that are looking to take advantage of the power of Golang. With an experienced team and a wide range of services, Ukrainian companies can offer a comprehensive solution for businesses looking to make the most of Golang.
Top locations: Kyiv, Lviv, Kharkiv, Dnipro, Odesa, Zaporizhzhia, Vinnytsia, Khmelnytskyi, Ivano-Frankivsk.
The typical rates for Golang development in Ukraine vary depending on the specific skillset and experience of the developer. Generally, rates can range from $20-$40 per hour for junior developers, $40-$60 per hour for mid-level developers, and $60-$80 per hour for senior developers.
Future Trends
The future of Golang looks bright as it continues to gain popularity among developers.
The language's simplicity, performance, and concurrency features make it a strong choice for building scalable applications. With the release of Go 1.16 in February 2021, which added various improvements such as library updates and better error handling capabilities, we can expect continued development on this promising programming language. Furthermore, more companies are adopting Golang into their tech stacks making its growth curve higher than ever!