Flask Development Firms in Ukraine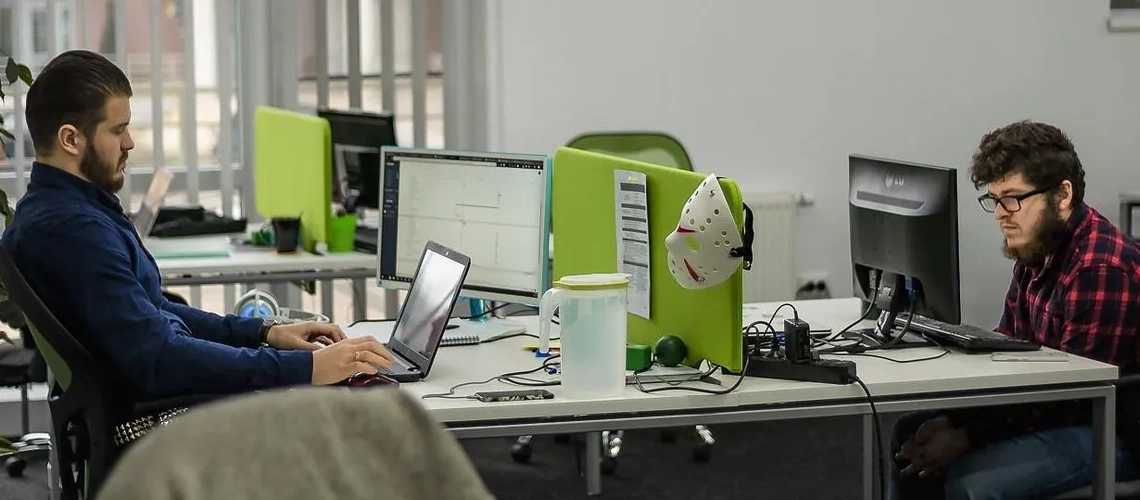 Explore the top-notch Flask Development Companies in Ukraine, specializing in creating dynamic web applications using this lightweight and powerful Python framework. These companies are experienced in crafting high-quality software solutions for businesses of all sizes. Browse through detailed company profiles, client reviews, and portfolios to discover the best partner that meets your unique requirements and ensures a seamless development process. Boost your digital presence with robust Flask solutions from these exceptional Ukrainian developers.
(i) Related tech terms: WSGI, Jinja2, URL routing, template engine, request context, debug mode.
Featured Websites
🥇 Looking for professional Flask developers to help you with your projects? Look no further than Fiverr! Our freelance services marketplace makes it easy to connect with talented developers who specialize in Flask. Whether you need a website built from scratch or just some coding tweaks, our reliable and affordable freelancers have got you covered. Sign up now and start hiring today!
How to choose the right firm?
When choosing a Flask development company, consider their experience and expertise in Python and Flask, the quality of their portfolio, the quality of their customer support, the cost of their services, and their transparency in communication.
Five questions you should ask Flask developer(s) before the hire
How much experience do you have with Flask development?
What experience do you have working with Flask templates?
Do you have experience deploying and maintaining Flask applications?
What have you done with Flask that you're particularly proud of?
What kind of applications have you built using Flask?
👋 A lot of companies to analyse? Let us help you to select the trustful service provider!
Technologies that may replace Flask
Thinking of other choices (alternatives) may be a decent thought:
Django: A high-level Python web framework that encourages rapid development and clean, pragmatic design.
Node.js: A server-side JavaScript runtime environment that uses an event-driven, non-blocking I/O model.
ASP.NET Core: A free, open-source, cross-platform, high-performance web framework for building modern web applications.
Hire Ukrainian Flask Engineers
With the country's favorable infrastructure and cost-effective rates, companies can benefit from a talented pool of development professionals equipped with the latest tools and technologies. Furthermore, the country's strong relationship with the European Union facilitates a smooth process for any kind of project.
Top locations: Kyiv, Lviv, Kharkiv, Dnipro, Odesa, Zaporizhzhia, Vinnytsia, Khmelnytskyi, Ivano-Frankivsk.
The typical rate for Flask development in Ukraine ranges from $25 to $50 per hour depending on the complexity of the project. Most developers charge an hourly rate, but some may offer fixed-price packages.
Future Trends
The future of Flask looks bright with its growing popularity among developers.
The recent release of version 2.0 brings exciting new features like improved error pages, better testing support and simplified CLI commands. With the rise of containerization and microservices architecture, Flask can easily integrate with other technologies such as Docker and Kubernetes for building scalable applications. Additionally, the availability of extensive community libraries makes development in Flask easier than ever before. As companies continue to adopt modern web frameworks, we can expect a surge in demand for Flask developers resulting in significant growth in this space.'