Firebase Development Firms in Ukraine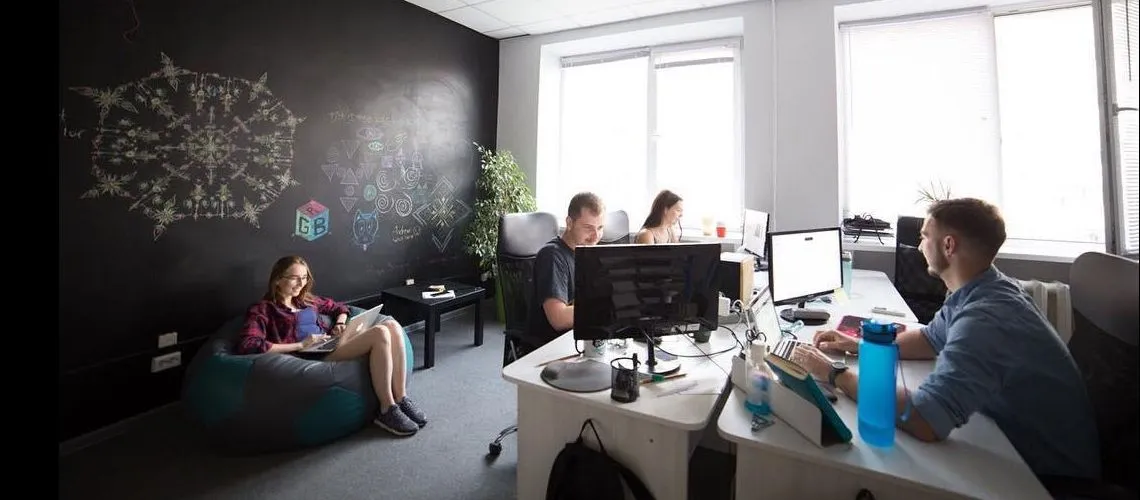 Discover the top Firebase development companies in Ukraine, known for their expertise in crafting scalable and robust cloud-based applications. These highly skilled professionals are adept at integrating Google's cutting-edge infrastructure to create dynamic backend solutions, ensuring your digital projects achieve optimal performance. Browse through our curated list of Ukrainian firms that excel in Firebase implementation and let them pave the way for your business success.
(i) Related tech terms: Realtime Database, Cloud Firestore, Cloud Storage, Authentication, Cloud Functions, Hosting, Remote Config, Crashlytics, Performance Monitoring.
Featured Websites
🥇 Looking for top-quality Firebase freelancers? Look no further than Fiverr! Our marketplace is home to some of the most skilled and experienced professionals on the web, guaranteeing exceptional results at affordable prices. So why wait? Sign up today and discover a world of talent waiting to take your project to new heights!
How to choose the right firm?
When choosing a Firebase development company, it is important to ensure that they have a team of experienced and knowledgeable developers who are familiar with the Firebase platform and have experience in developing applications for it.
Additionally, it is important to check their portfolio to ensure that they have a track record of successful projects, and that they are up to date with the latest Firebase technologies and trends. Finally, it is important to ensure that the company is reliable and provides good communication, customer support, and competitive pricing.
Five questions you should ask Firebase developer(s) before the hire
What experience do you have with Firebase?
What strategies have you employed to ensure the security and privacy of your Firebase applications?
How do you handle Firebase authentication and user authorization?
How have you implemented Firebase in a previous project?
How do you keep Firebase applications up to date and running smoothly?
👋 A lot of companies to analyse? Let us help you to select the trustful service provider!
Technologies that may replace Firebase
Thinking of other choices (alternatives) may be a decent thought:
AWS Amplify: A cloud-based platform for developing and deploying mobile and web applications.
MongoDB: A popular NoSQL database system that stores data in JSON-like documents.
GraphQL: A query language for APIs that enables efficient data fetching and manipulation.
Hire Ukrainian Firebase Engineers
With the help of experienced Firebase developers, companies can take advantage of the platform's powerful features to build and launch their projects with minimal effort. Moreover, Ukrainian companies offer budget-friendly rates and provide high-quality services.
Top locations: Kyiv, Lviv, Kharkiv, Dnipro, Odesa, Zaporizhzhia, Vinnytsia, Khmelnytskyi, Ivano-Frankivsk.
Firebase development rates in Ukraine vary greatly depending on the size and complexity of the project and the specific skills of the developer. Generally, rates start around $15-20 per hour and can go up to around $50-60 per hour for more complex projects.
Future Trends
The future of Firebase is very promising.
It continues to evolve with more features and enhancements that make it a reliable platform for app development, especially in the mobile space. Recently, Google announced new capabilities such as Cloud Functions for Firebase and ML Kit for developers who want to add machine learning models into their projects easily. Additionally, there's still an increasing demand from App Developers wanting access to emerging technologies; hence we can anticipate further progress from Firebase fueling this burgeoning segment by providing better integration points than ever before.