Fintech Development Firms in Ukraine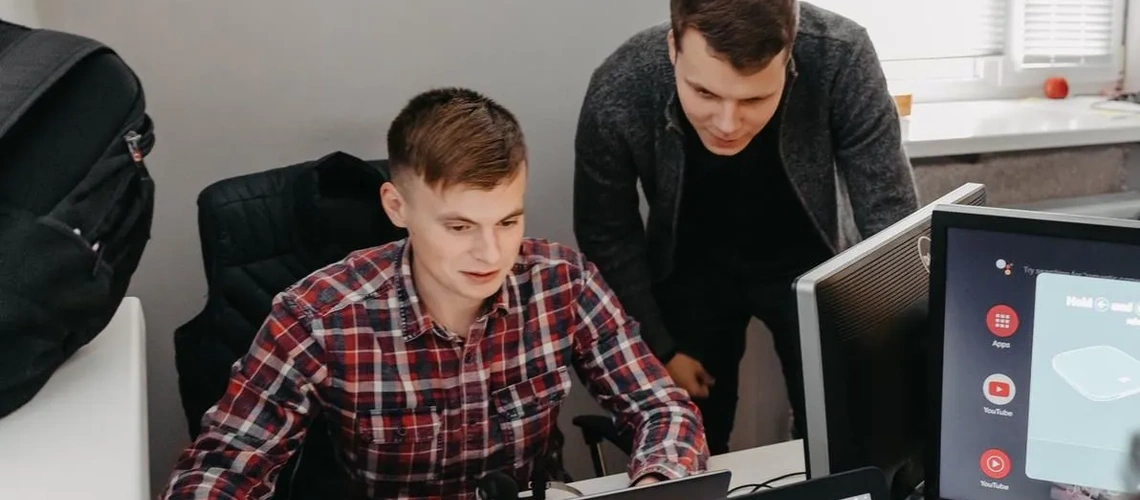 Discover top-notch Fintech Development Companies in Ukraine, a country acclaimed for its rapidly growing IT sector and expertise in financial technology. This category features an array of exceptional firms well-versed in creating innovative software solutions tailored to address the dynamic needs of the finance industry. Browse through their portfolios, explore services offered, and find your ideal partner to bring your fintech vision to life with high-quality engineering talent from Ukraine.
(i) Related tech terms: API, Blockchain, Artificial Intelligence, Machine Learning, Crypto-currency, Payment Gateways, Biometrics, Risk Management, Regtech.
Featured Websites
🥇 Get your fintech project done by the best freelancers on Fiverr. From coding to consulting, we provide top-quality services at unbeatable prices. Fulfill all your needs for financial and technological solutions today from our community of experts in finance, technology & beyond! Visit us now.
How to choose the right firm?
When looking for the right Fintech development company, it is important to consider the company's experience, track record, and portfolio of products and services.
Additionally, you should also look at the team's technical expertise, customer service, and understanding of the financial industry and regulatory environment. Finally, ensure that the company offers the right pricing and payment options for your needs.
Typical Projects
Five questions you should ask Fintech developer(s) before the hire
What experience do you have working with fintech applications?
Are you familiar with any of the regulatory requirements that affect fintech applications?
What strategies do you use to ensure the security of fintech applications?
How would you approach a project to create a new fintech application?
What challenges have you faced previously when developing fintech applications?
👋 A lot of companies to analyse? Let us help you to select the trustful service provider!
Technologies that may replace Fintech
Thinking of other choices (alternatives) may be a decent thought:
Blockchain: A distributed ledger technology that enables secure, transparent, and immutable transactions.
Artificial Intelligence (AI): A technology that uses algorithms and data to automate tasks and make decisions.
Internet of Things (IoT): A network of connected devices that can collect, analyze, and share data.
Hire Ukrainian Fintech Engineers
With a highly skilled and educated workforce, a competitive landscape, and a supportive government, Ukraine offers a great opportunity for companies looking to invest in the Fintech development sector. With a wide range of services and resources available, Ukraine is an increasingly attractive option for Fintech companies.
Top locations: Kyiv, Lviv, Kharkiv, Dnipro, Odesa, Zaporizhzhia, Vinnytsia, Khmelnytskyi, Ivano-Frankivsk.
The average cost of Fintech development in Ukraine varies depending on the complexity and scope of the project. Generally, the rates range from $25 to $50 per hour for basic development and up to $100 per hour for more complex projects.
Future Trends
The future of Fintech looks bright as technology continues to advance and new innovations are developed.
One trend that is expected to continue in the coming years is the increased use of artificial intelligence and machine learning in financial services. Additionally, blockchain technology has already shown great potential for disrupting traditional banking systems, with possibilities ranging from international money transfers to smart contracts. Overall, it seems likely that Fintech will only grow more prevalent as consumers seek out faster and more convenient ways to manage their finances.