ExtJS Development Firms in Ukraine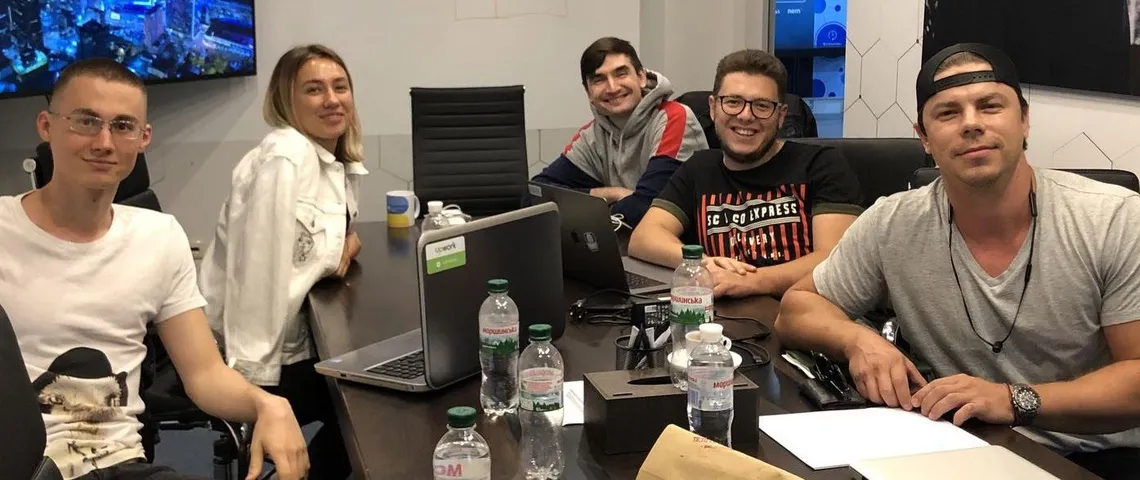 Explore our comprehensive listings of top-notch ExtJS Development Companies in Ukraine. These firms specialize in providing high-quality, tailor-made ExtJS solutions to clients worldwide. By leveraging the power and flexibility of this popular JavaScript framework, these Ukrainian companies create outstanding web applications that optimize performance and user experience. Delve into the unique offerings and expertise of each company within our curated directory to find the perfect partner for your next project!
(i) Related tech terms: Ajax, JSON, DOM, XHR, MVC, Component, Plugin, Package, Event, Layout, Store
Featured Websites
🥇 Looking for a reliable platform to get top-notch ExtJS freelancers? Look no further than Fiverr! As an online marketplace connecting businesses with expert freelance services, we offer talented developers who can help you build dynamic and interactive user interfaces with ExtJS. Get amazing results at affordable prices – find your perfect match today on Fiverr.com!
Mykolaiv
|
|
Konstantin Mirin
Postindustria is a tech incubator and custom software development company that has been in business since 2006. Our talented team of over 110 software engine...
How to choose the right firm?
When choosing an ExtJS development company, it is important to consider their experience and track record, the cost of their services, the quality of their customer service, and their ability to work with you to understand your specific needs.
Additionally, it is important to look for a company that is able to provide ongoing support and maintenance to ensure that your project is delivered on time and on budget.
Five questions you should ask ExtJS developer(s) before the hire
What experience do you have developing web applications with ExtJS?
Describe a complex ExtJS project that you have worked on and the challenges you had to overcome.
What strategies do you use to ensure compatibility with different browsers when developing with ExtJS?
What experience do you have using ExtJS MVVM architectures?
What ExtJS testing frameworks have you used and what challenges have you faced during testing?
👋 A lot of companies to analyse? Let us help you to select the trustful service provider!
Technologies that may replace ExtJS
Thinking of other choices (alternatives) may be a decent thought:
Angular: A powerful JavaScript framework for creating scalable and dynamic web applications.
React: A JavaScript library for building user interfaces.
Vue.js: An open-source JavaScript framework for building user interfaces and single-page applications.
Hire Ukrainian ExtJS Engineers
With an ever-growing number of companies offering high-quality ExtJS development services, Ukraine is well-positioned to be your go-to destination for all your ExtJS development needs. With its excellent cost-benefit ratio and ease of access, Ukraine is an ideal option for any business looking to create a successful web application with ExtJS.
Top locations: Kyiv, Lviv, Kharkiv, Dnipro, Odesa, Zaporizhzhia, Vinnytsia, Khmelnytskyi, Ivano-Frankivsk.
The typical rates charged for ExtJS development in Ukraine vary depending on the type of project, the complexity of the project, and the size of the team. Generally, rates range from $20-50/hour for basic development, $50-80/hour for more complex development, and $80-150/hour for large-scale projects.
Future Trends
The future of ExtJS looks promising, as it continues to be a popular and reliable framework for enterprise web applications.
The latest update, version 7.0, includes new features such as modern toolkit for building mobile-first apps with responsive design capabilities. Its flexibility allows developers to create intuitive user interfaces quickly and easily while maintaining scalability across platforms/devices. This means that ExtJS will remain an ideal choice where long-term ROI is concerned due to its strong commitment from the development community coupled with excellent support services in place provided by Sencha - the company behind this open-source project!