ETL Development Firms in Ukraine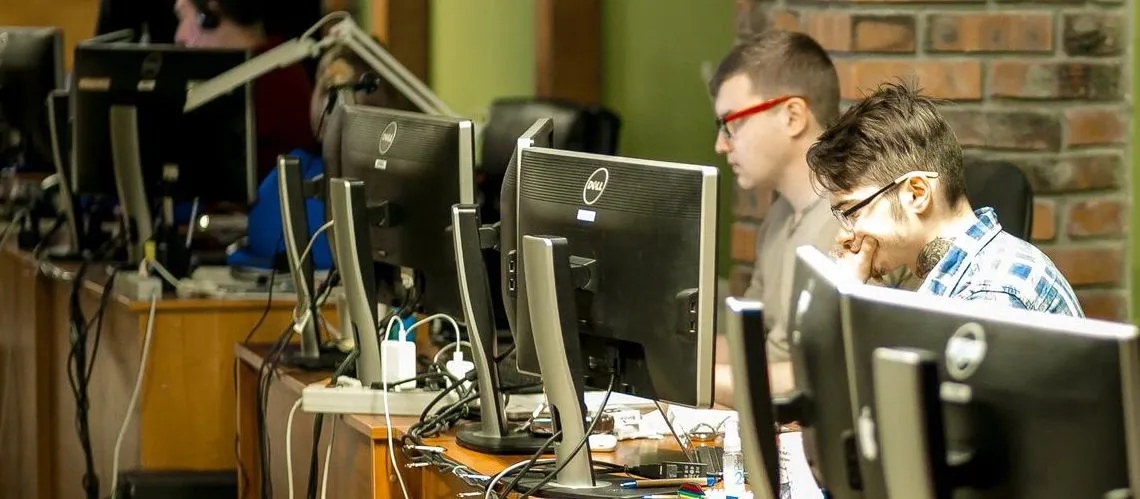 Explore our curated list of top ETL (Extract, Transform, Load) development companies in Ukraine. Featuring highly skilled professionals with expertise in data integration, warehousing and analytics; these organizations are capable of creating tailored solutions to streamline your business processes. Empower your organization's decision-making capabilities by leveraging the power of structured and unstructured data through seamless and efficient ETL services provided by these Ukrainian developers.
(i) Related tech terms: Data Extraction, Transformation, Load, Data Warehousing, ETL Pipeline, Extract-Transform-Load Process, Data Migration.
Featured Websites
🥇 Looking for experienced ETL freelancers to handle your data integration projects? Look no further than Fiverr.com! Our marketplace is home to a vast network of top-rated freelance experts who specialize in everything from extraction and transformation to loading. With competitive pricing, quick turnaround times, and 24/7 support, you can trust that your project will be completed with skill and efficiency. Hire an ETL freelancer on Fiverr today!
How to choose the right firm?
When looking for an ETL development company, it is important to consider their experience, portfolio, customer reviews, and pricing.
Check what other customers have said about their services, and look for a company that has experience in developing ETL solutions for similar businesses. Additionally, look for a company with competitive pricing and flexible plans that can accommodate the needs of your business.
Typical Projects
Five questions you should ask ETL developer(s) before the hire
What experience do you have developing ETL processes?
How do you manage and optimize the performance of ETL processes?
What have been some of the most challenging ETL projects you have worked on?
Do you have experience developing ETL processes using distributed processing architectures like Hadoop?
How have you approached debugging and troubleshooting ETL processes in the past?
👋 A lot of companies to analyse? Let us help you to select the trustful service provider!
Technologies that may replace ETL
Thinking of other choices (alternatives) may be a decent thought:
Data Virtualization: leveraging virtualized data sources to integrate data without moving it.
Data Federation: combining data from multiple sources without copying or moving it.
Cloud Data Integration: leveraging cloud-based services to move, integrate, and manage data.
Hire Ukrainian ETL Engineers
Many of the top ETL development companies are located in Ukraine, offering a range of services from data migration to custom ETL development. Companies in Ukraine can offer highly competitive pricing and highly skilled resources, making them an ideal choice for businesses looking for ETL development services.
Top locations: Kyiv, Lviv, Kharkiv, Dnipro, Odesa, Zaporizhzhia, Vinnytsia, Khmelnytskyi, Ivano-Frankivsk.
ETL development rates vary widely depending on the size and complexity of the project, the experience of the developers, the length of the project and the platform on which the development is being conducted. Generally, the average hourly rate for ETL development in Ukraine ranges from $12 to $50 per hour. However, larger projects may require higher rates.
Future Trends
The future of ETL (extract, transform, load) is heavily tied to the evolution of big data and cloud technologies.
The demand for real-time analytics and faster processing speeds requires more efficient and agile tools that can handle massive amounts of data. ETL vendors will continue to improve their platforms by incorporating machine learning capabilities, automation features, and scalability options while also adapting to new regulatory compliance frameworks like GDPR. Overall, the future looks bright as businesses rely on ETL solutions for timely insights that drive better decisions.