Episerver Development Firms in Ukraine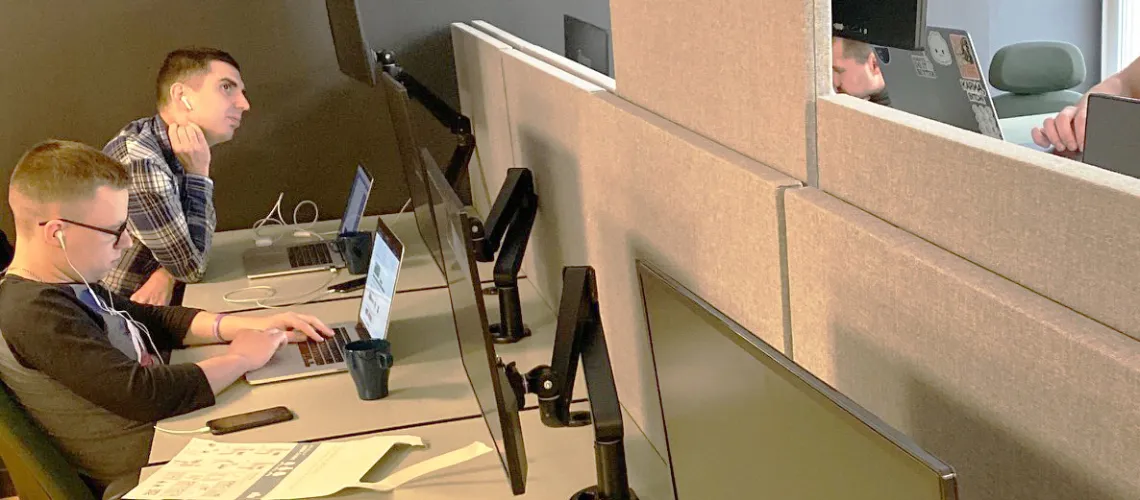 Discover the top Episerver Development Companies in Ukraine, featuring an array of experienced professionals adept at delivering innovative and customized solutions. With a focus on providing efficient content management systems and digital marketing platforms, these companies are committed to ensuring your business scales new heights. Explore our curated selection of experts who synergize their technical prowess with unparalleled creativity to build exceptional digital experiences tailored specifically for you!
(i) Related tech terms: Episerver CMS, Episerver Commerce, Page Types, Blocks, Content Areas, Content Delivery Network, Content Repository, Search Index, Dynamic Data Store, Visitor Groups, Security Roles.
Featured Websites
🥇 Looking for top-quality Episerver freelancers? Look no further than Fiverr! Our freelance services marketplace connects you with talented professionals from around the world who can help bring your website and content to life. With competitive pricing, speedy turnaround times, and a wide range of expertise on offer, Fiverr is the perfect choice for all your freelance needs. Check us out today!
Vilmate LLC is an Eastern-European custom software provider with offices in Kharkiv, Ukraine and New York, USA, offering Dedicated Development Team, Staff Au...
Kharkiv
|
|
Denis Maksymenko
UKAD is a software development and IT services company founded in 2005 to deliver measurable business value. We are an outsourcing company with R&D and engin...
How to choose the right firm?
When selecting an Episerver development company, look for one that has experience customizing Episerver solutions to meet your business needs, offers competitive pricing and has a proven track record of delivering successful Episerver projects.
Additionally, ask for references to ensure the company you choose has the right technical and project management expertise to deliver the highest quality solutions.
Five questions you should ask Episerver developer(s) before the hire
What experience do you have working with Episerver CMS?
How do you keep up with the latest features and changes related to Episerver CMS?
What challenges have you faced when working with Episerver CMS?
What techniques do you use to optimize the performance of a website built with Episerver CMS?
Can you describe the process for developing a website using Episerver CMS?
👋 A lot of companies to analyse? Let us help you to select the trustful service provider!
Technologies that may replace Episerver
Thinking of other choices (alternatives) may be a decent thought:
Kentico: an all-in-one CMS, e-commerce, and online marketing platform.
Sitecore: a cloud-based digital experience platform that enables businesses to create personalized customer experiences.
Umbraco: an open source content management system (CMS) built on Microsoft's ASP.NET framework.
Hire Ukrainian Episerver Engineers
These companies have proven records of successfully delivering high quality solutions for customers, and their experience with the Episerver platform makes them the ideal choice for any development project. With the right Episerver development company, businesses can benefit from a cost-effective and reliable way to develop their digital products and services.
Top locations: Kyiv, Lviv, Kharkiv, Dnipro, Odesa, Zaporizhzhia, Vinnytsia, Khmelnytskyi, Ivano-Frankivsk.
The rates for Episerver development in Ukraine vary depending on the complexity of the project and the experience of the development team. Generally, companies charge between $30 and $50 per hour for Episerver development services, with larger projects costing more.
Future Trends
The future of Episerver looks bright, with emphasis on customer experience and digital transformation.
Its recent acquisition by Insight Partners brings new resources for innovation and growth, while its product roadmap focuses on enhancing cloud capabilities, AI-powered personalization and optimization tools. With a strong eCommerce offering coupled with CMS capabilities, Episerver is well-positioned to serve the needs of businesses in the evolving digital landscape.