Elixir Development Firms in Ukraine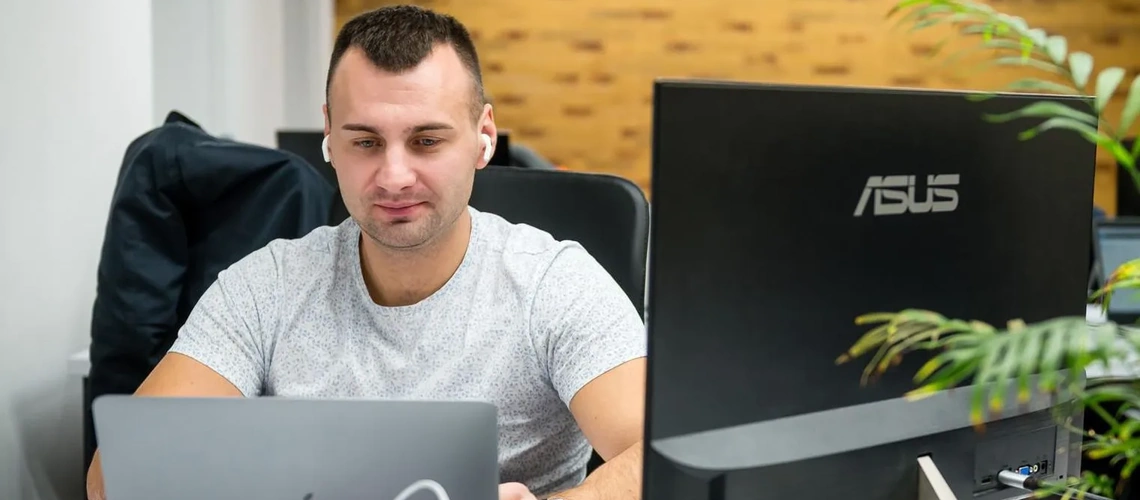 Explore our comprehensive directory of Elixir Development Companies in Ukraine to find the perfect partner for your project needs. These highly skilled and innovative teams specialize in delivering cutting-edge Elixir programming solutions, ensuring top-notch performance and efficiency across a wide range of applications. Browse through our curated selection of best-in-class service providers to enhance your business with reliable expertise and superior results.
(i) Related tech terms: Functional programming, pattern matching, immutable data structures, macros, hot code reloading, message passing.
Featured Websites
🥇 Looking for talented Elixir freelancers? Look no further than Fiverr! Our freelance services marketplace is your go-to destination for high-quality, affordable Elixir expertise. With thousands of skilled professionals ready to tackle any project or task, you'll always find exactly what you need on our platform. So why wait? Click now and start working with the best Elixir freelancers around!
How to choose the right firm?
When selecting an Elixir development company, look for one that offers experienced developers with a proven track record of success, a comprehensive suite of services, and a commitment to quality and customer service.
Additionally, look for a company with a good understanding of the Elixir language and its associated technologies, such as Phoenix and Ecto, and has experience building Elixir-based applications. Finally, ensure that the company has a clear understanding of your business needs and is able to provide the right solution for your project.
Five questions you should ask Elixir developer(s) before the hire
What experience do you have working with Elixir?
What do you like most about working with Elixir?
How do you go about refactoring Elixir code?
How do you handle concurrency in Elixir applications?
What do you know about ETS (Erlang Term Storage) and Mnesia databases?
👋 A lot of companies to analyse? Let us help you to select the trustful service provider!
Technologies that may replace Elixir
Thinking of other choices (alternatives) may be a decent thought:
Rust: A modern, safe, and fast programming language that is designed for high performance and reliability.
Golang: A statically typed, compiled programming language designed for efficient and reliable software development.
Haskell: A functional programming language that emphasizes code readability and concise syntax.
Hire Ukrainian Elixir Engineers
The companies have a strong focus on maintaining high-quality standards and can provide you with reliable solutions to meet the needs of your business. With a great pool of highly-skilled and experienced developers, you can be sure to find the right Elixir development company in Ukraine to help you with your business needs.
Top locations: Kyiv, Lviv, Kharkiv, Dnipro, Odesa, Zaporizhzhia, Vinnytsia, Khmelnytskyi, Ivano-Frankivsk.
The typical rates for Elixir development in Ukraine vary depending on the experience of the developer and the project scope. Generally, the hourly rate for Elixir developers in Ukraine ranges from $20 to $50 per hour. Some companies may offer a fixed rate for the entire project, ranging from $20,000 to $50,000.
Future Trends
The future of Elixir looks promising as its popularity continues to grow in the programming community.
The language's focus on scalability, fault tolerance and concurrency combined with functional programming concepts makes it an ideal choice for building distributed systems. With support from tech giants such as Discord and Pinterest, we can expect new advancements in performance optimization, improved tooling and increased adoption among developers leading to a vibrant ecosystem around the language.