Docker Development Firms in Ukraine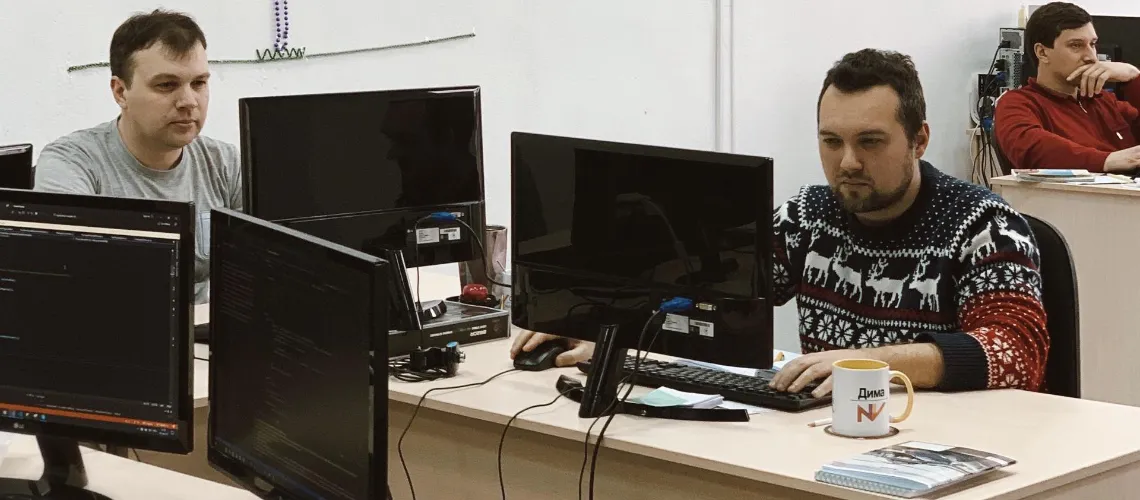 Explore our comprehensive list of top Docker Development Companies in Ukraine that specialize in creating cutting-edge containerization solutions for modern software projects. These high-quality service providers focus on delivering scalable, cost-effective, and efficient applications to help organizations stay ahead of technology trends and optimize their business performance. Dive into the world of professional Docker services provided by skilled specialists from various regions throughout Ukraine!
(i) Related tech terms: Containerization, Image, Volume, Network, Compose, Swarm, Registry, Orchestration.
Featured Websites
🥇 Unlock the potential of Docker for your business with Fiverr's expert freelance services. Find talented and reliable Docker freelancers on our platform who can help optimize your containerization strategy today. From installation to deployment, get quality work at unbeatable prices – sign up now!
How to choose the right firm?
When selecting a Docker development company, it is important to consider their experience and expertise in the specific technologies you need, their track record of successful projects, their pricing and terms, and their customer service and post-launch support.
Additionally, it is wise to read reviews from their past clients to ensure the company is reliable and trustworthy.
Five questions you should ask Docker developer(s) before the hire
What experience do you have with Docker and container-based virtualization?
Have you ever used orchestration tools such as Kubernetes?
Describe your experience of building and deploying Docker images.
Describe how you monitor the health of Docker containers.
Explain the process you followed to ensure high availability with Docker containers.
👋 A lot of companies to analyse? Let us help you to select the trustful service provider!
Technologies that may replace Docker
Thinking of other choices (alternatives) may be a decent thought:
LXC (Linux Containers): A userspace interface for the Linux kernel containment features.
Vagrant: A tool for creating and managing virtual machines.
Kubernetes: An open-source container-orchestration system for automating deployment, scaling, and management of containerized applications.
Hire Ukrainian Docker Engineers
Companies like CleverData, Upcom, and Websoft have been leading the way in providing top-notch services at competitive prices. With the right combination of expertise, know-how, and commitment, these companies have been able to provide clients with the highest quality services.
Top locations: Kyiv, Lviv, Kharkiv, Dnipro, Odesa, Zaporizhzhia, Vinnytsia, Khmelnytskyi, Ivano-Frankivsk.
The typical hourly rate for Docker development in Ukraine ranges from $15 to $50 per hour. It depends on the level of experience and expertise of the developers.
Future Trends
The future of Docker looks bright with the growing adoption and popularity in containerization technology.
With new features like Kubernetes integration, secure multi-tenancy options, and better network management capabilities being added to the Docker platform, it's clear that developers can expect a significant amount of innovation around this technology for many years to come. The ability to quickly build applications is an important aspect in today's fast-paced development environment which makes docker useful; thus its contribution towards faster data processing cannot be overemphasized.