DevOps Development Firms in Ukraine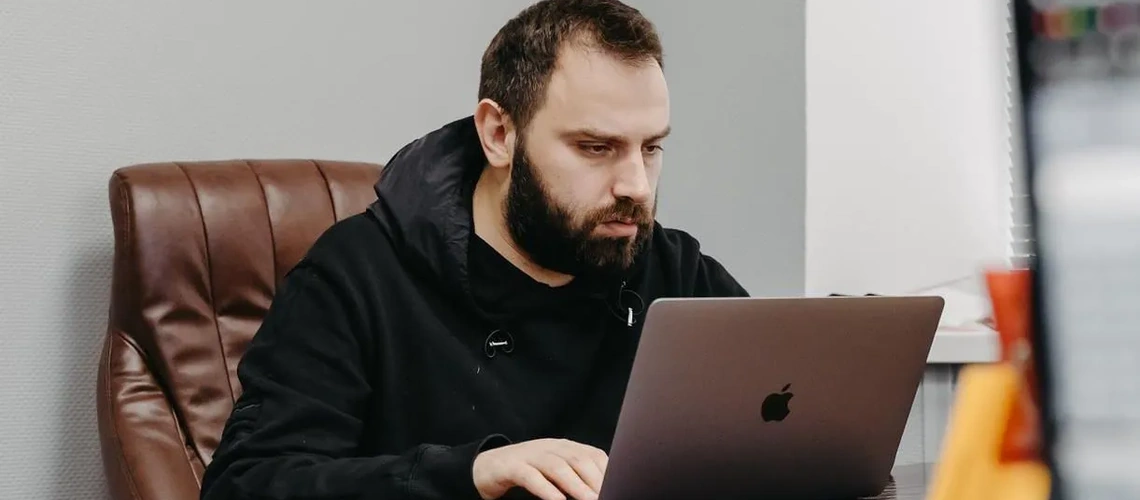 Explore our comprehensive collection of top-notch DevOps Development Companies in Ukraine! As a vital aspect of modern software development, these companies provide expertise in streamlining operations and enhancing collaboration between developers and IT professionals. Discover versatile teams with extensive experience and skills necessary to create automated workflows, implement scalable solutions, and improve overall efficiency for your business requirements. Browse through this category to connect with industry-leading service providers at every level!
(i) Related tech terms: Continuous Integration, Continuous Delivery, Infrastructure as Code, Automated Testing, Configuration Management, Orchestration, Monitoring, Logging.
Featured Websites
🥇 Looking for reliable and efficient DevOps freelancers? Look no further than Fiverr! Our marketplace offers a range of skilled professionals at affordable prices, ensuring your project is completed to the highest standard. From automation scripting to cloud infrastructure deployment, find your perfect match on Fiverr today!
How to choose the right firm?
When choosing a DevOps development company, it is important to consider their experience, portfolio, customer reviews, and pricing structure.
You should also make sure that the DevOps development company has a clear understanding of your project requirements, as well as a plan for how they will meet them. Lastly, make sure the company is familiar with the DevOps tools and processes that are relevant to your project, and that they have a reliable track record of successful DevOps implementations.
Typical Projects
Five questions you should ask DevOps developer(s) before the hire
What experience do you have working with DevOps tools and technologies?
How do you keep up with the latest industry trends and technologies?
How do you handle conflicts and communication issues between development and operations teams?
What challenges have you faced in using DevOps methodologies?
How do you approach automating workflow processes?
👋 A lot of companies to analyse? Let us help you to select the trustful service provider!
Technologies that may replace DevOps
Thinking of other choices (alternatives) may be a decent thought:
Infrastructure as Code (IaC): Automating the provisioning, configuration, and management of IT infrastructure using declarative code.
Continuous Delivery (CD): Automating the process of software delivery, from development to production, to ensure fast, reliable, and repeatable results.
Continuous Integration (CI): Automating the process of building, testing, and deploying software from multiple sources, to ensure rapid and reliable results.
Hire Ukrainian DevOps Engineers
These companies have the right resources and knowledge to assist businesses in creating efficient and secure software solutions. Moreover, their experienced developers are able to deliver high quality products within a reasonable budget.
Top locations: Kyiv, Lviv, Kharkiv, Dnipro, Odesa, Zaporizhzhia, Vinnytsia, Khmelnytskyi, Ivano-Frankivsk.
The typical rates for DevOps development in Ukraine depend on the specific requirements of the project and the team's experience. Generally, the cost of DevOps development in Ukraine range from $20-$50/hour, with more experienced teams typically charging higher rates.
Future Trends
The future of DevOps is promising as organizations continue to adopt automation and collaboration practices.
The adoption of cloud technologies, containerization, and microservices are driving the need for more efficient release management tools. Furthermore, AI and machine learning will enable better monitoring capabilities, allowing teams to foresee issues before they occur. However, with increased complexity comes the need for greater security measures that must be managed within a holistic approach such as DevSecOps. Ultimately, we can expect even greater integration across teams leading to faster delivery times without compromising quality or security standards in increasingly complex environments embracing different kinds of hybrid applications running on multiple platforms: from public clouds-based services up through Edge Computing Internet-of-Things connectivity solutions tirelessly duct-taped together using APIs in order create new business opportunities quickly where legacy stack models previously made development too slow do succeed or compete effectively with other industry players adopting agile workflows trends faster than you did!