DevExpress Development Firms in Ukraine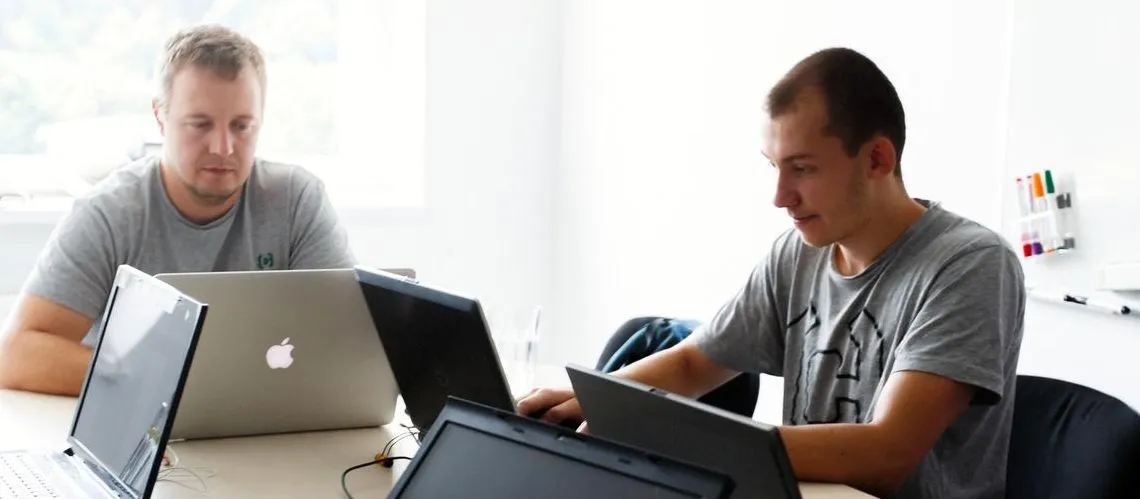 Discover top-notch DevExpress development companies in Ukraine, where expert teams create innovative software solutions using the cutting-edge tools and technologies of the DevExpress platform. These experienced professionals excel at designing user-friendly applications with seamless functionality to enhance your business performance. Dive into our comprehensive list of renowned Ukrainian DEVExpress service providers, each equipped with a strong portfolio proving their ability to deliver exceptional results for clients worldwide.
(i) Related tech terms: DevExpress Components, Data Grid, XAF Framework, WinForms, ASP.NET, Report Server, Dashboard, HTML 5/JS Mobile Framework, CodeRush.
Featured Websites
🥇 Looking for the best freelancers to help with your DevExpress project? Look no further than Fiverr! We've gathered a team of top-notch experts who specialize in all things DevExpress, and they're ready to tackle any challenge you throw their way. With competitive pricing and exceptional service, Fiverr is the perfect place to find a freelance expert that's just right for you. So why wait? Start browsing our selection today and discover how we can take your DevExpress project to the next level!
Khmelnytskyi
|
|
Igor Prokofiev
Twincore Systems is a cloud-based web application and software development company that specializes in creating custom web, SaaS, and cloud projects based on...
How to choose the right firm?
When selecting a DevExpress development company, it is important to consider their level of experience, the quality of their past work, customer service, and their ability to provide the most up-to-date solutions.
Additionally, make sure to review their pricing structure and the availability of customer support in order to ensure you are receiving the best value for your money.
Five questions you should ask DevExpress developer(s) before the hire
What experience do you have developing software with DevExpress?
How comfortable are you troubleshooting complex issues with DevExpress?
What challenges have you encountered while developing with DevExpress?
What techniques do you use to optimize applications developed with DevExpress?
What was the most complex application you've developed using DevExpress?
👋 A lot of companies to analyse? Let us help you to select the trustful service provider!
Technologies that may replace DevExpress
Thinking of other choices (alternatives) may be a decent thought:
Angular: An open-source JavaScript-based framework for building web and mobile applications.
React: An open-source JavaScript library for building user interfaces.
Vue.js: An open-source JavaScript framework for building interactive user interfaces.
Hire Ukrainian DevExpress Engineers
They have a team of experienced developers with a wealth of knowledge and understanding of various technologies and platforms. Their clients appreciate their commitment to quality, their flexibility and the speed of their delivery.
Top locations: Kyiv, Lviv, Kharkiv, Dnipro, Odesa, Zaporizhzhia, Vinnytsia, Khmelnytskyi, Ivano-Frankivsk.
The typical rates for DevExpress development in Ukraine vary widely and depend on the project's complexity and the developer's experience. Generally, rates can range from $20 to $100 per hour. Additionally, some companies may offer a fixed rate per project.
Future Trends
DevExpress is leading the market in software development tools and their future looks bright.
With a strong commitment to innovation, they continue to improve on existing products while expanding into new areas like mobile app development. Their goal is to deliver even more value to customers through increased functionality, ease of use, and compatibility with modern technology trends such as AI and machine learning. DevExpress shows no signs of slowing down anytime soon!