Delphi Development Firms in Ukraine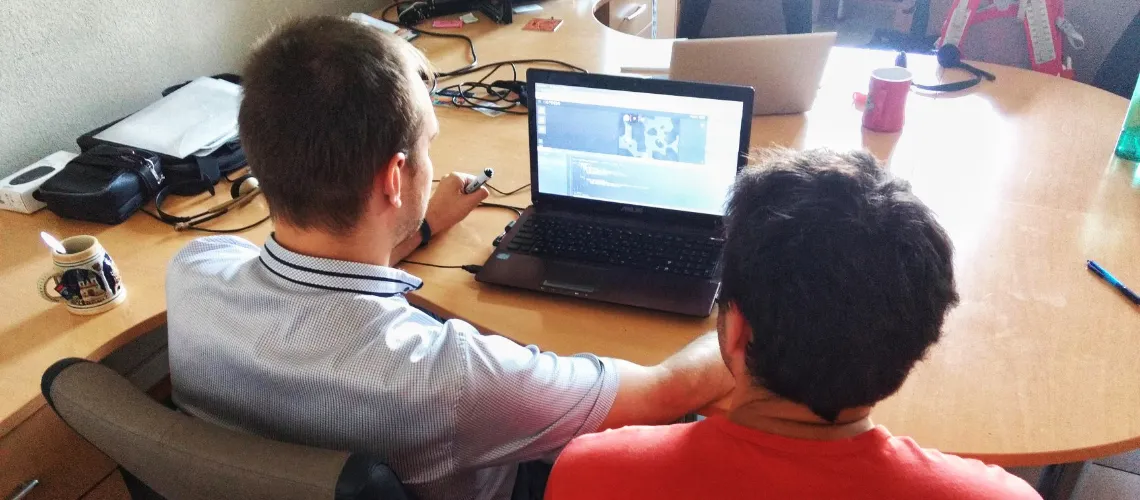 Explore our curated list of top-notch Delphi development companies in Ukraine. These talented teams specialize in providing high-quality, customized software solutions using the versatile Delphi programming language. Leveraging their extensive experience and deep technical expertise, they have successfully completed projects for various industries worldwide. Discover your perfect partner to help you turn your app idea into reality with cutting-edge technologies and methodologies.
(i) Related tech terms: Object Pascal, Runtime Library, VCL, FireMonkey, RTTI, Delphi Compiler, Delphi Prism, Component Pascal.
Featured Websites
🥇 Looking for reliable Delphi freelancers to complete your projects? Look no further than Fiverr! Our marketplace is home to talented and experienced professionals who can help bring your ideas to life. With competitive pricing and quick turnaround times, you won't be disappointed with the results. Sign up today and hire a skilled Delphi freelancer on Fiverr.com.
How to choose the right firm?
When choosing a Delphi development company, it is important to consider their experience, technical expertise, and customer service.
Look for a company that has a proven track record of successful projects, a well-qualified team, and a commitment to customer satisfaction. Additionally, make sure they are up-to-date on the latest technologies and standards to ensure the best quality product.
Five questions you should ask Delphi developer(s) before the hire
What experience do you have developing with Delphi?
How do you debug and test your Delphi applications?
How do you ensure that your code is secure and robust?
How do you stay current with the latest development technologies and trends?
What challenges have you faced when developing user interfaces in Delphi?
👋 A lot of companies to analyse? Let us help you to select the trustful service provider!
Technologies that may replace Delphi
Thinking of other choices (alternatives) may be a decent thought:
C#: A modern, object-oriented programming language developed by Microsoft.
Java: A popular, general-purpose programming language with a wide range of uses.
Python: A high-level, interpreted scripting language with a large library of modules.
Hire Ukrainian Delphi Engineers
With a vast pool of talented and experienced developers, they can provide solutions that are tailored to the needs of any business, making them an ideal choice for any business looking for cost-effective and reliable software development solutions. With a wide range of experienced developers and a strong local presence, Delphi development companies in Ukraine can help to improve the quality of software applications and offer cost-effective solutions for businesses everywhere.
Top locations: Kyiv, Lviv, Kharkiv, Dnipro, Odesa, Zaporizhzhia, Vinnytsia, Khmelnytskyi, Ivano-Frankivsk.
The typical rates for Delphi development in Ukraine vary depending on the company and the complexity of the project. Generally speaking, most companies in Ukraine charge between $20 and $50 per hour for Delphi development. All rates should be discussed with the company prior to signing any agreement.
Future Trends
The future of Delphi, a popular programming language used for desktop and mobile applications, is steady.
While it may not be as trendy as newer languages like Python or JavaScript, Delphi still has a loyal user base and continues to receive updates from Embarcadero Technologies. With the rise in demand for cross-platform development tools, Delphi's ability to build native applications on multiple platforms gives it an advantage over other options. Overall, while it may not dominate the industry anymore, there will always be a place for efficient tools such as Delphi in software development.