C++ Development Firms in Ukraine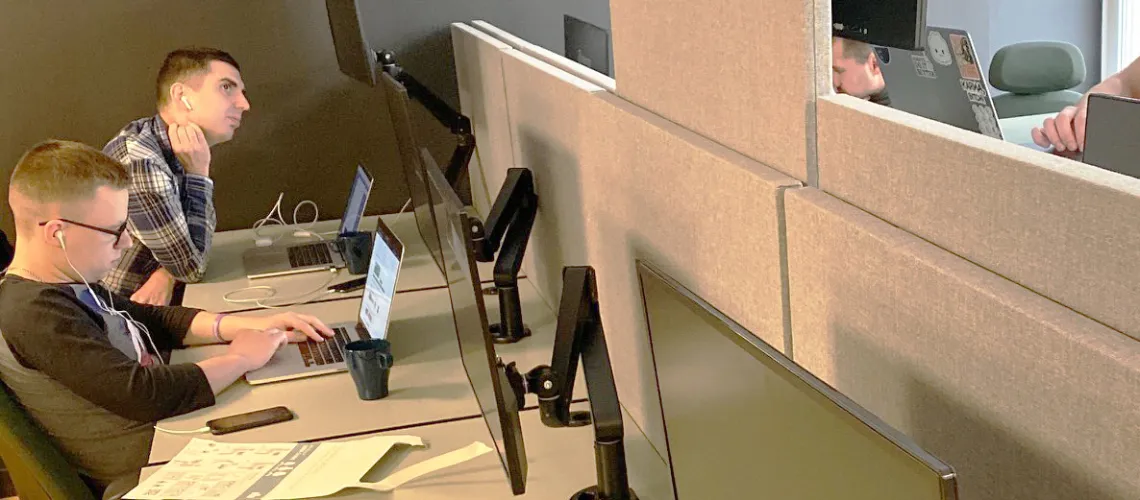 Explore our comprehensive list of C++ development companies in Ukraine, renowned for their expertise and skills in delivering top-notch software solutions. These firms provide diverse services ranging from custom application development to game programming, ensuring innovative and efficient results tailored to your business needs. Discover the perfect partner to help you maximize the potential of this powerful language while benefiting from Ukraine's cost-effective rates and exceptional technical talent pool.
(i) Related tech terms: Compiler, Linker, Namespaces, Classes, Objects, Polymorphism, Templates, Structs, Inheritance, Operator Overloading.
Featured Websites
🥇 Attention all business owners and developers! Need a C++ expert for your project? Look no further than Fiverr.com. Our freelance services marketplace is home to top-rated C++ freelancers ready to tackle any task you have in mind. Get your project completed on time and within budget with the help of our talented pool of professionals. Don't hesitate – start hiring today!
How to choose the right firm?
When selecting a C++ development company, it is important to consider their experience, portfolio, customer service, and pricing.
Additionally, it is important to research their reviews and customer testimonials to ensure that they have a proven track record of providing quality services in a timely manner.
Typical Projects
Five questions you should ask C++ developer(s) before the hire
What experience do you have with C++ programming?
How have you incorporated design patterns into your C++ projects?
What is your experience with object-oriented programming in C++?
What is the difference between a template and a class in C++?
How familiar are you with C++11 and newer versions of C++?
👋 A lot of companies to analyse? Let us help you to select the trustful service provider!
Technologies that may replace C++
Thinking of other choices (alternatives) may be a decent thought:
Java: A general-purpose, object-oriented programming language with a focus on code readability and maintainability.
Rust: A systems programming language focused on safety, speed, and concurrency.
Python: A high-level, general-purpose programming language with an emphasis on readability and ease of use.
Hire Ukrainian C++ Engineers
The country is home to experienced professionals who can offer world-class services in C++ development. Ukraine is also an affordable destination for outsourcing C++ development projects, making it a great cost-effective choice for businesses.
Top locations: Kyiv, Lviv, Kharkiv, Dnipro, Odesa, Zaporizhzhia, Vinnytsia, Khmelnytskyi, Ivano-Frankivsk.
The typical rates for C++ development in Ukraine vary depending on the project size and complexity. For smaller projects, the average rate is around $20 per hour, while for more complex projects, it can be up to $40 per hour. Additionally, the rates tend to be higher for more experienced developers.
Future Trends
The future of C++ seems to be bright as it continues to be a popular and widely-used programming language for complex systems with high-performance demands.
The upcoming release of C++20 includes new features such as modules, coroutines, ranges, and more which will enhance the language significantly. Additionally, with the rise of artificial intelligence (AI), machine learning (ML) and Internet-of-Things(IoT) applications; there is an increased demand for performance-oriented programming languages like C++. Thus adopting modern software development methodologies & techniques could help keep this popular coding language thriving in the long run.