CouchDB Development Firms in Ukraine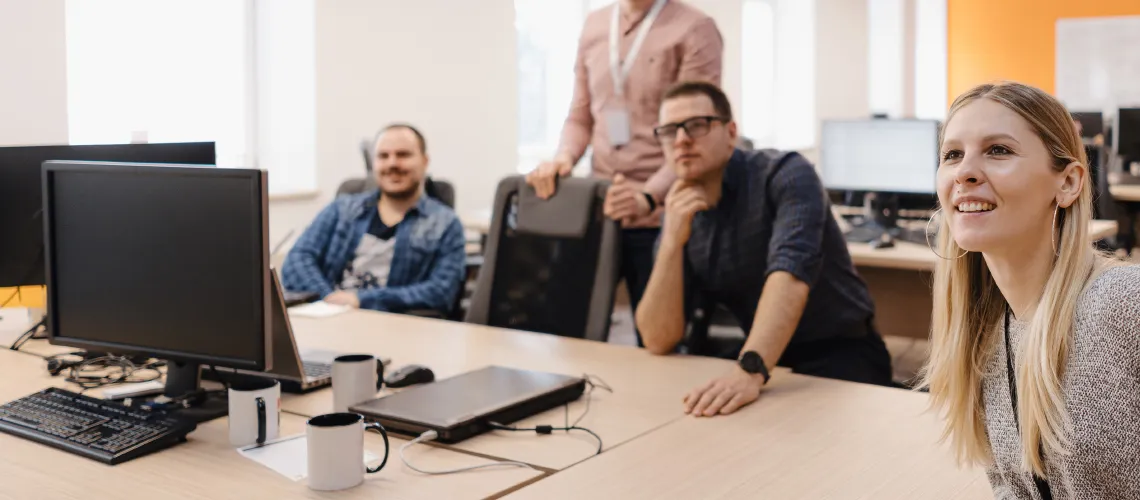 Explore a curated selection of CouchDB development companies in Ukraine that specialize in creating custom, innovative, and scalable solutions using the CouchDB database. These experienced service providers employ unparalleled expertise to build powerful applications with improved data synchronization and query capabilities. Discover their offerings to boost your business needs while ensuring high performance, security, and reliability of your software systems.
(i) Related tech terms: MapReduce, Document Store, Replication, Conflict Resolution, Eventual Consistency, CAP Theorem.
Featured Websites
🥇 Looking for reliable CouchDB freelancers? Find experienced and affordable professionals on Fiverr. From database design to performance optimization, our experts can help you with everything related to CouchDB. Don't waste your time searching for the right candidate – hire a pro from Fiverr today!
Kyiv
|
|
Aleksey Kuzmenko
Softevol is a skilled team of Android, iOS, HTML5 programmers and mathematicians/algorithmists who specialize in project initiators. We offer two ways of wor...
Cherkasy
|
|
Alex Galushka
Active Bridge is an IT company specializing in providing dedicated full-stack developers on-demand to clients looking to augment their in-house teams. Since ...
How to choose the right firm?
When choosing a CouchDB development company, it is important to consider their experience, expertise, portfolio, customer reviews, and the services they offer.
Additionally, you should ensure the company has a good understanding of your business needs and the technology necessary to meet them. Furthermore, it is important to find out what kind of support they offer, as well as their availability. Finally, ensure you are comfortable with the company's communication style and that they are willing to work with you to develop a strategy that works for your business.
Five questions you should ask CouchDB developer(s) before the hire
What experience do you have working with CouchDB?
What challenges have you faced when designing database schemas for CouchDB?
How have you used CouchDB's replication and clustering features to scale applications?
What techniques have you used to troubleshoot and debug CouchDB databases?
How familiar are you with CouchDB's database query language?
👋 A lot of companies to analyse? Let us help you to select the trustful service provider!
Technologies that may replace CouchDB
Thinking of other choices (alternatives) may be a decent thought:
MongoDB: A document-oriented NoSQL database that provides high performance, scalability, and flexibility.
Cassandra: A distributed NoSQL database designed to handle large amounts of data across many commodity servers.
Redis: An in-memory data structure store used as a database, cache, and message broker.
Hire Ukrainian CouchDB Engineers
Our research indicates that some of the most reputable companies providing CouchDB development services in Ukraine include SoftServe, It-Grizzly, and Intellias. We feel confident that any of these firms will be able to provide the highest quality of service and deliver exceptional results.
Top locations: Kyiv, Lviv, Kharkiv, Dnipro, Odesa, Zaporizhzhia, Vinnytsia, Khmelnytskyi, Ivano-Frankivsk.
The typical rates for CouchDB development in Ukraine vary depending on the complexity of the project, the length of the project, and the experience of the developer. Generally, the hourly rate for CouchDB development in Ukraine ranges from $25 to $45 per hour.
Future Trends
The future of CouchDB seems promising with the release of version 3.x which brings significant improvements in performance, security and scalability.
The addition of more features like JSON schema validation, ACID transactions and improved replication capabilities make it a viable alternative for organizations looking to store and manage large volumes of data efficiently. With its flexibility as a NoSQL database, CouchDB continues to evolve into an even better solution for developers building modern web applications.