Computer Vision Development Firms in Ukraine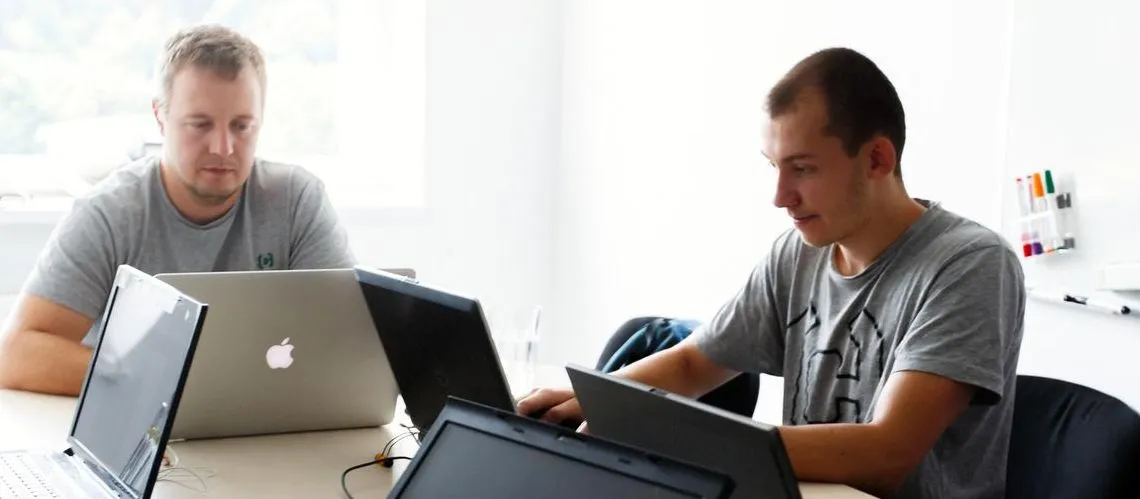 Explore our comprehensive listings of top-tier computer vision development companies in Ukraine, renowned for creating innovative solutions and applications using the latest technology. These industry-leading firms deliver high-quality projects that empower businesses to gain valuable insights from images and videos, utilizing a combination of machine learning, artificial intelligence, and advanced hardware devices. Discover the best Ukrainian vendors to propel your business forward with cutting-edge computer vision implementations now!
(i) Related tech terms: Image segmentation, feature extraction, object detection, object tracking, stereo vision, optical flow, motion estimation, image registration.
Featured Websites
🥇 Revolutionize your business with Computer Vision freelancers on Fiverr! From image and video analysis to machine learning, our vetted experts can help you achieve groundbreaking results. Easy access, affordable pricing, and top-notch quality – join the thousands of satisfied clients who already trust Fiverr for their technology projects. Hire now!
How to choose the right firm?
When choosing a Computer Vision development company, it is important to consider the company's experience, portfolio, and customer reviews.
Make sure the company has a proven track record of successful projects, and that they have the resources and expertise necessary to deliver the results you need. Finally, make sure that the company is transparent and communicative, and that they will provide you with the support you need throughout the entire process.
Typical Projects
Five questions you should ask Computer Vision developer(s) before the hire
How would you approach creating a computer vision system to recognize objects in an imaging dataset?
What strategies have you used to debug computer vision systems?
What experience do you have with image processing technologies such as OpenCV and other such tools?
What techniques have you used to improve the accuracy of a computer vision system?
Are you familiar with convolutional neural networks and other deep learning techniques?
👋 A lot of companies to analyse? Let us help you to select the trustful service provider!
Technologies that may replace Computer Vision
Thinking of other choices (alternatives) may be a decent thought:
Natural Language Processing: A field of Artificial Intelligence that enables machines to understand and generate human language.
Augmented Reality: A technology that overlays digital information onto the physical world.
Robotics: The science and technology of designing, building, and operating robots.
Hire Ukrainian Computer Vision Engineers
As the country has a well-developed infrastructure and is home to many highly trained specialists and engineers, it is a great place to obtain top-notch services. Additionally, the cost of development is low when compared to other countries, making it a more economical option.
Top locations: Kyiv, Lviv, Kharkiv, Dnipro, Odesa, Zaporizhzhia, Vinnytsia, Khmelnytskyi, Ivano-Frankivsk.
The rate for Computer Vision development in Ukraine varies depending on the type of project, complexity, and the company's specialization. Generally speaking, the average cost of Computer Vision development in Ukraine ranges from $20 to $50 per hour. However, more complex projects may cost more, up to $80 per hour.
Future Trends
The future of computer vision looks promising as advances in machine learning, robotics and artificial intelligence continue to drive progress.
With the increasing availability of big data sets and more powerful hardware, we can expect algorithms that are able to identify objects with greater accuracy than ever before. This will lead to new applications for computer vision technology such as autonomous vehicles, healthcare diagnostics and virtual reality experiences. As this field continues to evolve rapidly, it's an exciting time for anyone interested in exploring the possibilities of what computer vision has yet untapped potential unlocked!