CMS Development Firms in Ukraine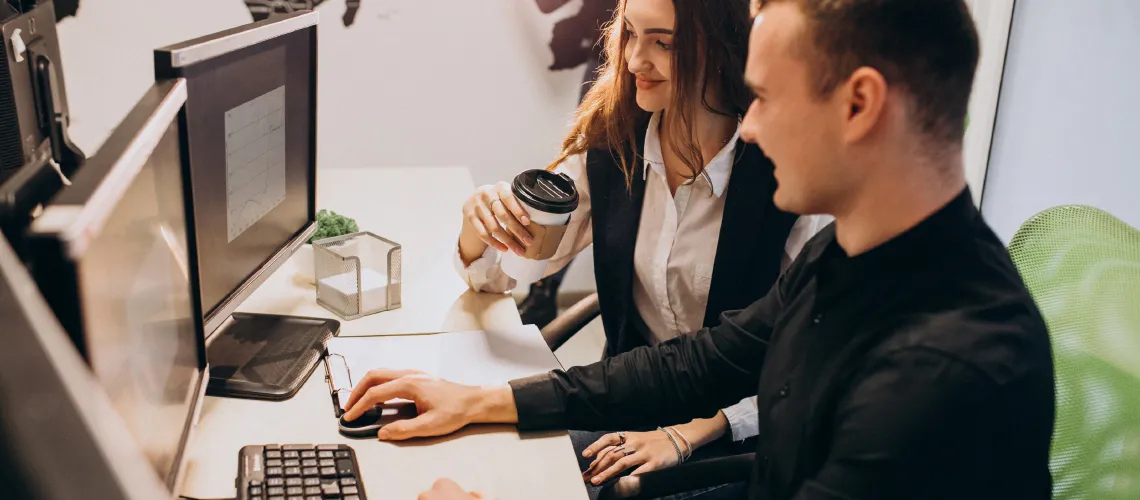 Discover the top CMS Development Companies in Ukraine, where skilled developers create custom content management systems tailored to meet your business needs. These experienced professionals have a deep understanding of various CMS platforms and can seamlessly integrate them with your website or app. Browse our curated list to find reliable CMS development partners who ensure quality solutions and support for the ultimate user experience.
(i) Related tech terms: Content Management System, Database, Programming Language, Template System, Web Server, Web Application Framework.
Featured Websites
🥇 Looking for top-quality CMS freelancers? Look no further than Fiverr! Our marketplace is home to some of the best freelance professionals out there, waiting and ready to help you with all your needs. From developers to designers and everything in between – find the perfect match for your project today at Fiverr.com.
How to choose the right firm?
When selecting a CMS development company, it's important to consider the company's experience, portfolio of past projects, customer service and support, and the company's overall reputation.
Additionally, you should make sure the company is familiar with the CMS you are looking to develop and that they offer a comprehensive set of services to meet your needs.
Typical Projects
Five questions you should ask CMS developer(s) before the hire
What experience do you have developing for content management systems?
What challenges have you faced while developing CMS solutions?
How do you stay up to date with the latest CMS technologies?
What strategies do you use to ensure SEO compliance in CMS solutions?
What experience do you have with version control?
👋 A lot of companies to analyse? Let us help you to select the trustful service provider!
Technologies that may replace CMS
Thinking of other choices (alternatives) may be a decent thought:
Headless CMS: A headless CMS is a content management system that provides a way to author content but does not render it into a website or other output.
Static Site Generators: Static site generators are a type of content management system that uses code to generate static HTML pages from a set of templates.
Jamstack: Jamstack is a modern web development architecture that uses JavaScript, APIs, and pre-built Markup to create fast, secure, and scalable websites and applications.
Hire Ukrainian CMS Engineers
With a highly experienced and knowledgeable workforce, these companies can provide a cost-effective solution to meet all your website needs. Whether you are seeking a basic website or a complex web application, these companies can provide the development and support you need.
Top locations: Kyiv, Lviv, Kharkiv, Dnipro, Odesa, Zaporizhzhia, Vinnytsia, Khmelnytskyi, Ivano-Frankivsk.
The typical rates for CMS development in Ukraine generally range from $25 to $45 per hour. However, rates may vary depending on the complexity of the project, the skills of the developer, and other factors.
Future Trends
The future of CMS (content management systems) is looking bright with advances in technology and user experience.
AI-powered personalization, easier integration with other platforms, and streamlined editing interfaces are just some of the features we can expect to see in the near future. With more businesses looking to provide a seamless online presence for their customers, CMSs will play an essential role in achieving this goal. The question remains who will lead in the race towards better content management solutions?