Chrome Extension Development Firms in Ukraine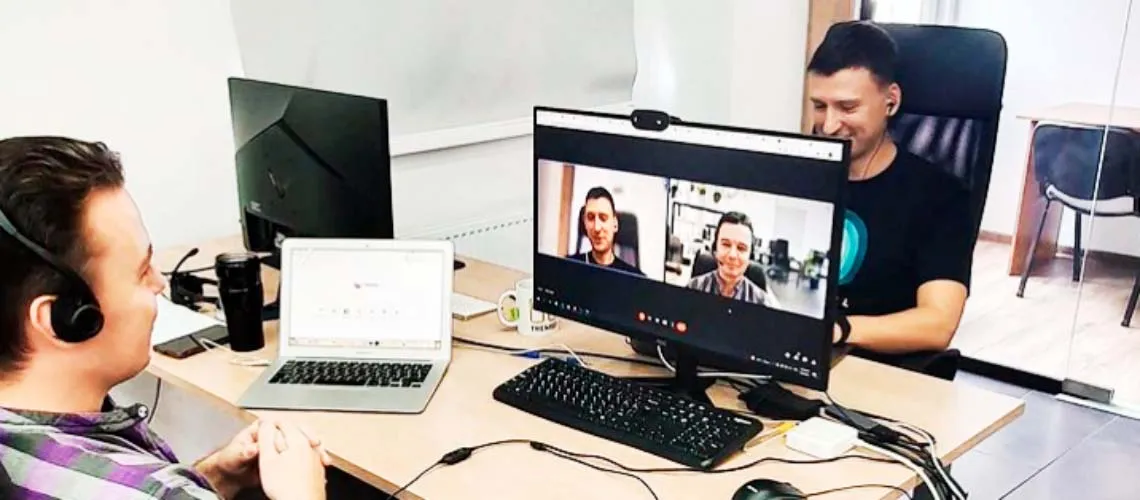 Discover the top Chrome Extension Development Companies in Ukraine, a hub of talented developers and innovative software solutions. This category showcases industry leaders dedicated to creating exceptional browser extension tools that enhance user experience and functionality. With years of experience and proficiency in various technologies, these companies provide bespoke services tailored to individual client needs. Dive into our curated selection of Ukrainian development firms specializing in Chrome extensions for successful projects across industries.
(i) Related tech terms: Manifest file, Content Security Policy, Background Script, Browser Action, Context Menus, Omnibox, Web Request, Storage API, Chrome Extension APIs.
Featured Websites
🥇 Are you looking to hire a Chrome Extension freelancer? Look no further than Fiverr.com! Our freelance services marketplace offers top-notch talent at affordable prices. Find the perfect Chrome Extension expert for your project today and get started on making your browsing experience even better. Join millions of satisfied customers who trust Fiverr for all their freelancing needs, sign up now!
How to choose the right firm?
When choosing a Chrome Extension development company, it is important to consider their experience with Chrome Extensions and the technology stack they use.
You should also consider their portfolio of completed projects, customer reviews and the cost of their services. Additionally, it is important to make sure the company is willing to provide ongoing support after the project is completed.
Typical Projects
Five questions you should ask Chrome Extension developer(s) before the hire
What experience do you have creating Chrome Extensions?
What coding language do you prefer when building Chrome Extensions?
Can you tell me about a project you've recently completed involving Chrome Extensions?
What challenges have you faced while developing Chrome Extensions?
What strategies do you employ to optimize the performance of your Chrome Extensions?
👋 A lot of companies to analyse? Let us help you to select the trustful service provider!
Technologies that may replace Chrome Extension
Thinking of other choices (alternatives) may be a decent thought:
Web Apps: Web apps are applications that run in a web browser, providing a user interface and allowing users to interact with them.
Progressive Web Apps (PWAs): Progressive web apps are applications that are built with web technologies but act like native appsThey can be installed on the user's device and can be accessed without an internet connection.
Native Apps: Native apps are applications that are built using the native programming language of a specific platform, such as Objective-C for iOS or Java for Android.
Hire Ukrainian Chrome Extension Engineers
Whether you are looking for a reliable and experienced development team to create a custom Chrome Extension or a reliable and affordable partner, there is no shortage of companies in Ukraine that can provide this service. With their deep knowledge and experience in developing robust and secure Chrome Extensions, Ukrainian companies are well-positioned to help you with your project.
Top locations: Kyiv, Lviv, Kharkiv, Dnipro, Odesa, Zaporizhzhia, Vinnytsia, Khmelnytskyi, Ivano-Frankivsk.
The typical rates for Chrome Extension development in Ukraine vary depending on the complexity of the project and the developer's experience. Generally, rates can range from $20-$50/hour for basic extension development to $50-75/hour for more complex extensions.
Future Trends
Chrome Extensions have become a crucial part of the browsing experience for millions of users.
As we move towards more personalized and streamlined user experiences, Chrome Extension developers are tasked with creating innovative tools that enhance productivity, security, entertainment and enable seamless integration between browsers and services. In the coming years, we can expect to see increased focus on privacy-centric functionality alongside advanced capabilities like voice recognition technology-driven applications powered by machine learning algorithms to create entirely new use cases for extensions beyond just browse enhancement tools.