Chatbot Development Firms in Ukraine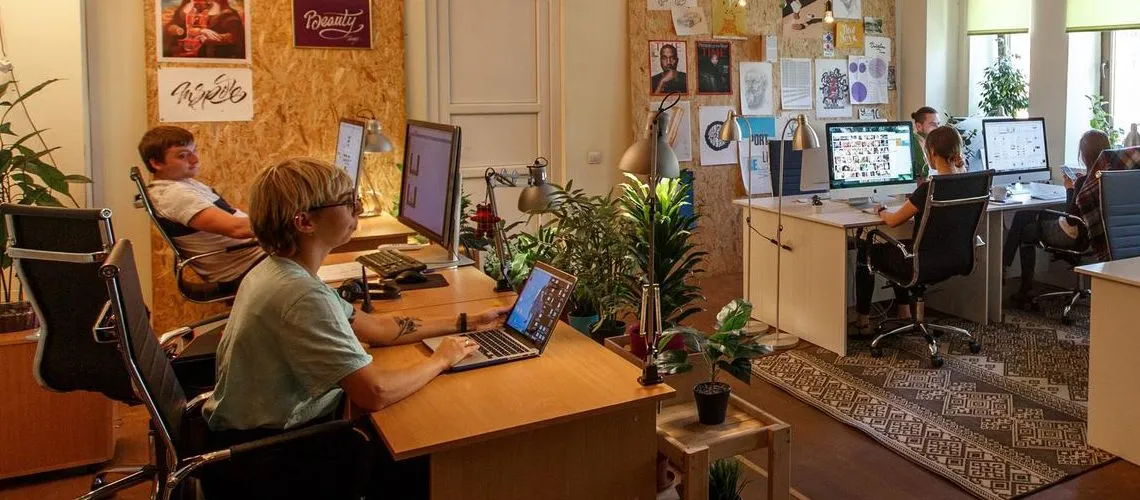 Explore the cutting-edge world of chatbot development by discovering top-notch companies in Ukraine! This category introduces you to a wide array of skillful developers and agencies that excel in crafting tailor-made, AI-powered chatbots. Optimize customer experience, improve brand engagement, and streamline business processes with these innovative Ukrainian firms specializing in chatbot creation for multiple industries and platforms. Unleash the true potential of automated conversation systems by partnering with these exceptional talents!
(i) Related tech terms: Natural Language Processing, Machine Learning, Artificial Intelligence, Text Analysis, Intent Recognition, Semantic Analysis.
Featured Websites
🥇 Revolutionize your business with Chatbots! Hire top-notch Chatbot freelancers on Fiverr.com today. Whether you need an interactive assistant or a lead generator, Fiverr has the right freelancer for you. Boost customer engagement and optimize productivity – try out the power of chatbots now!
How to choose the right firm?
When choosing a chatbot development company, it is important to consider factors such as expertise, customer service, cost effectiveness, and the ability to deliver results.
Additionally, it is important to research the company's track record, references from other clients, and the quality of their services. Lastly, it is important to test the capabilities of the chatbot development company before making a final decision.
Typical Projects
Five questions you should ask Chatbot developer(s) before the hire
What experience do you have developing chatbot solutions?
What technologies and frameworks do you use to develop chatbots?
What challenges have you faced while developing chatbot solutions and how did you resolve them?
How do you test and debug your chatbot solutions?
What strategies do you use to create user engagement with your chatbots?
👋 A lot of companies to analyse? Let us help you to select the trustful service provider!
Technologies that may replace Chatbot
Thinking of other choices (alternatives) may be a decent thought:
Natural Language Processing (NLP): A form of artificial intelligence that enables machines to interpret and understand human language.
Virtual Agents: Software programs that are designed to interact with people in a natural, conversational way
Knowledge Graphs: A structured representation of information, relationships, and concepts that can be used to answer questions or provide recommendations.
Hire Ukrainian Chatbot Engineers
These companies offer a wide range of services from chatbot development and integration to AI technologies and analytics. With experienced teams of developers, they are able to provide a comprehensive suite of solutions tailored to your specific needs.
Top locations: Kyiv, Lviv, Kharkiv, Dnipro, Odesa, Zaporizhzhia, Vinnytsia, Khmelnytskyi, Ivano-Frankivsk.
The typical rates for Chatbot development in Ukraine vary depending on the complexity of the project and the experience of the developer. Generally, the cost can range from $15 to $50 per hour. Some companies may also offer fixed-price packages, which can range from $1,500 to $10,000 depending on the complexity of the project.
Future Trends
As artificial intelligence and machine learning continue to advance, it is safe to say that Chatbots will play a more significant role in the future of communication.
From customer service to personal assistance, chatbots are already streamlining many industries. As they become smarter and capable of processing more complex tasks, we can expect them to take on even more responsibilities in everyday life. With their potential for 24/7 availability and instant response time, Chatbots will undoubtedly impact how we communicate with each other as well as businesses moving forward.