CakePHP Development Firms in Ukraine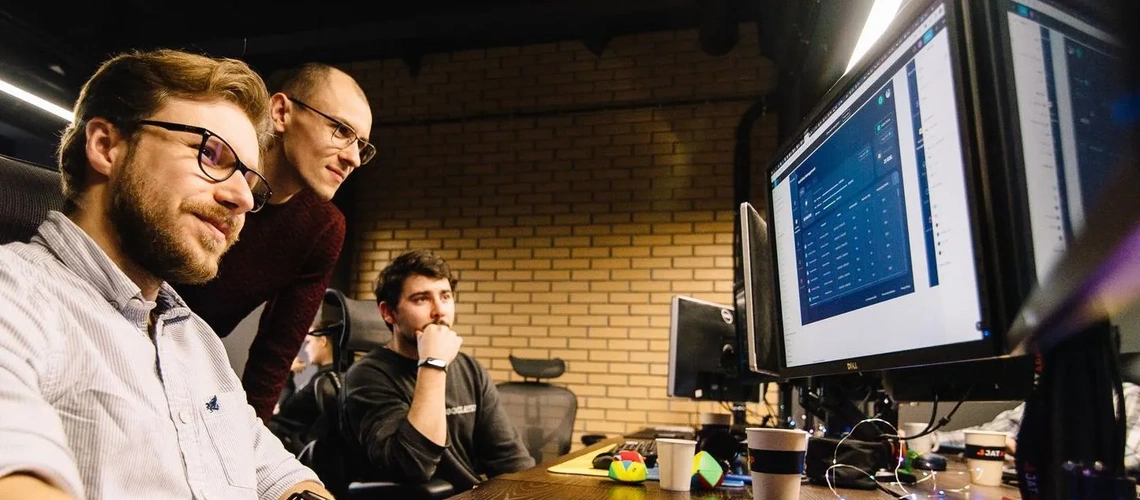 Discover top-notch CakePHP development companies in Ukraine, known for their expertise and experience in providing comprehensive solutions across various industries. Dive into our carefully curated listings of professionals who excel at crafting high-quality web applications using this powerful and versatile PHP framework. These accomplished Ukrainian developers offer a perfect blend of creativity, technical acumen, and cost-effectiveness to propel your business towards digital success!
(i) Related tech terms: Models, Views, Controllers, Routes, Helpers, Components, Bake, Events, Plugins, Cache, Auth, ACL, ORM.
Featured Websites
🥇 Looking for expert CakePHP developers? Look no further than Fiverr.com! Our reliable freelance marketplace has a multitude of talented freelancers ready to handle your project. Get top-quality results at affordable prices by browsing our list of professional and experienced providers today. Make your website dreams come true with just a few clicks on the world's largest platform for digital services – sign up now!
SoftBistro is a boutique software development company of high-end software engineers specializing in extension to your in-house team of developers. Our offer...
Devellar is a team of professionals dedicated to web development, eCommerce, IT services, internet marketing, sales, and support. We strive to help our custo...
How to choose the right firm?
When choosing a CakePHP development company, you should look for a company with professional and experienced developers who have a proven track record of successful projects, provide a flexible and reliable service, and keep their clients up to date with the latest CakePHP versions and trends.
Additionally, look for a company that offers a reasonable cost structure and is available to customize the application as per your requirements.
Five questions you should ask CakePHP developer(s) before the hire
How familiar are you with MVC architecture?
What's the most complex CakePHP application you've built?
How do you manage database migrations in CakePHP?
How have you implemented authentication and authorization in CakePHP applications?
How comfortable are you with using and creating CakePHP plugins?
👋 A lot of companies to analyse? Let us help you to select the trustful service provider!
Technologies that may replace CakePHP
Thinking of other choices (alternatives) may be a decent thought:
Laravel: A powerful, open-source PHP web framework designed for developers who need a simple and elegant toolkit to create full-featured web applications.
Symfony: A set of reusable PHP components and a PHP framework for web projects.
Yii: An open-source, high-performance PHP framework for rapidly developing modern web applications.
Hire Ukrainian CakePHP Engineers
The companies have experienced developers with comprehensive knowledge of the CakePHP framework, allowing them to provide quality products in a timely manner. Furthermore, the cost of development is significantly lower than in other countries, making it an ideal choice for businesses on a budget.
Top locations: Kyiv, Lviv, Kharkiv, Dnipro, Odesa, Zaporizhzhia, Vinnytsia, Khmelnytskyi, Ivano-Frankivsk.
The typical rates companies charge for CakePHP development in Ukraine vary depending on the complexity of the project and the developer's experience. An experienced CakePHP developer in Ukraine can charge anywhere from $25 to $50 per hour. However, some developers may charge more for more complex projects.
Future Trends
The future of CakePHP looks bright with the upcoming release of version 4.0, which promises to bring even more improvements in performance and flexibility.
The development team is also working on integrating modern front-end technologies like Vue.js and React into CakePHP applications for a smoother user experience. As one of the oldest and most reliable PHP frameworks, CakePHP continues to evolve with each new iteration, ensuring its relevance in today's fast-paced web development landscape.