Blockchain Development Firms in Ukraine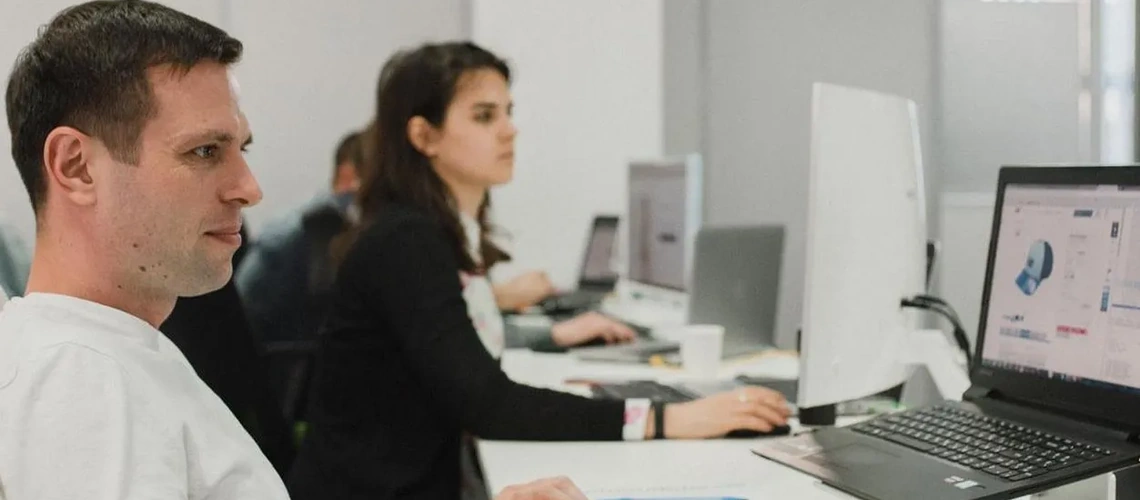 Discover the top blockchain development companies in Ukraine, a hub for innovative technology solutions. These expert firms are skilled in building secure and efficient platforms using cutting-edge blockchain techniques. Browse through our carefully curated selection of reputable Ukrainian businesses specializing in the development of decentralized applications, cryptocurrency projects, and smart contracts to find the perfect partner for your next venture into this rapidly growing industry.
(i) Related tech terms: Distributed Ledger Technology, Cryptocurrency, Mining, Consensus Protocols, Smart Contracts, Decentralization.
Featured Websites
🥇 Looking for top-notch Blockchain freelancers? Look no further than Fiverr.com! Our marketplace offers a wide range of talented professionals ready to help with all your Blockchain needs. From development and consulting, to auditing and support, our experts have got you covered. Plus, with competitive pricing and fast delivery times, we make it easy to get the job done right. Hire your next Blockchain freelancer on Fiverr today!
How to choose the right firm?
When considering a Blockchain development company, it is important to assess their experience, portfolio, and references.
It is also important to ensure that they have the necessary technical expertise and that they are able to deliver projects on time and within budget. Additionally, it is important to ensure that the company understands the specific needs of your project and can provide the right solutions.
Typical Projects
Five questions you should ask Blockchain developer(s) before the hire
What experience do you have working with distributed ledger technologies such as Blockchain?
What initiatives have you taken to stay up-to-date on the latest Blockchain developments?
What challenges have you faced while working with Blockchain?
What coding languages have you used to develop Blockchain applications?
Describe the process for deploying a Blockchain application.
👋 A lot of companies to analyse? Let us help you to select the trustful service provider!
Technologies that may replace Blockchain
Thinking of other choices (alternatives) may be a decent thought:
Directed Acyclic Graph (DAG): A type of data structure that is used to store information in a graph-like structure.
Hashgraph: A distributed ledger technology that uses a consensus algorithm to provide a secure and efficient way to store and transfer information.
Holochain: A distributed ledger technology that uses a distributed hash table (DHT) to store data and records.
Hire Ukrainian Blockchain Engineers
With an abundance of experienced developers, access to some of the best technology, and a reasonable cost of labor, Ukraine is an ideal place to set up a blockchain development company. With its growing reputation as a leader in the field of blockchain development and its commitment to innovation, Ukraine has the potential to play a major role in the development of blockchain technology in the years to come.
Top locations: Kyiv, Lviv, Kharkiv, Dnipro, Odesa, Zaporizhzhia, Vinnytsia, Khmelnytskyi, Ivano-Frankivsk.
The typical rates for Blockchain development in Ukraine vary depending on the scope of the project, complexity, and duration. Generally, companies charge around $20-$50 per hour for Blockchain development services. For larger projects, companies may charge up to $100 per hour or more.
Future Trends
The future of Blockchain technology seems promising as it offers transparency, security and a decentralized system that can revolutionize different industries such as finance, healthcare or supply chain management.
It will enable seamless transactions between individuals without the need for third parties thus reducing costs and time. Also, with the rise of cryptocurrency trading, blockchain is becoming more mainstream with an increasing number of investors supporting its development. However, there are challenges such scalability issues that have to be addressed in order to achieve mass adoption but nonetheless blockchain has immense potential for growth and innovation.